Real Name Of Amitabh Bachchan – Amitabh Bachchan doesn't need an introduction because he is a very popular superstar. His "Fan-Following" shows people's love and respect towards him. He is the Bollywood superstar that no one will ever replace in the industry.
Rajkumar Rao recently revealed that receiving a letter from Amitabh Bachchan is much more than getting an award. Other than that; many actors consider themselves lucky that they got a chance to work with him in movies. Amitabh Bachchan is not just a Bollywood actor but he is a brand like SRK in the industry. The entire Bollywood industry and his FANS around the world know him as "Big B" or "Amitabh Bachchan". But, very few people know his real name.
His real name is "Amitabh Harivansh Bachchan".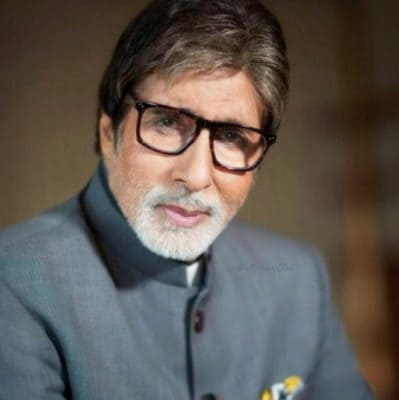 WHAT IF I tell you that this is not his real name? I mean, he was not named Amitabh Bachchan. Shocking? Well, it is. So, let me tell you, Amitabh Bachchan was originally named "Inquilab Shrivastava", inspired by the phrase Inquilab Zindabad which is popularly used during the Indian Independence struggle.
Yes, isn't it interesting to know that he would've known as "Mr. Inquilab Shrivastava?"
Are you wondering "why" it was changed? It was changed when an Indian poet "Sumitranandan Pant" told Amitabh Bachchan's father Harivansh Rai to change his son's name to Amitabh. "Amitabh" means "One with boundless splendor." It was then changed to "Amitabh". Now, there's a reason the surname "Shrivastava" wasn't used.
"Harivansh Rai" used to pen down "Bachchan" under all his published works. And that's the reason; Amitabh Shrivastava started using the last name that his father used i.e. Bachchan.
So now, Amitabh Shrivastava is known as Amitabh Bachchan.
Real Name Of Amitabh Bachchan – Interesting, isn't it? Well, the next time you watch him on "Kaun Banega Crorepati", remember that he was initially named as "Inquilab Shrivastava" and tell this interesting fact to your family and friends too.