Tuxedo rules – Tuxedo is a formal attire of men which is perfect for dinner dates, formal gatherings, office parties et al. In Christian weddings, it is a staple wear for the groom which helps him emanate grace, glamour and sophistication.
The bowtie worn with tuxedo adds the extra dimension to it and the wearer grabs the eyeballs fairly effortlessly. However, we have seen many faux pas done by men with a tuxedo because they didn't comply with some ground rules. Here are the Tuxedo rules, whatsoever, to wear a tuxedo like a boss:
Tuxedo rules –
Be wise while choosing the colours:
There are only two predetermined colours for tuxedo, one is jet black, another is dark blue.
Any other colour, for that matter looks garish and reduces its grandeur to ashes. So, while choosing colours for your tuxedo, have high standards and go for the above mentioned two. Keep two blacks and one dark blue sets ready in your closet and you are good to go.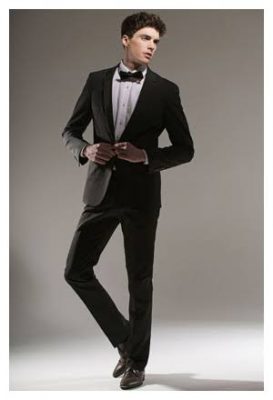 Opt for single breasted jacket:
Double breasted jackets are not as available in the market nowadays too. But single breasted jackets look more classy with a tuxedo. It is more comfortable and neat too.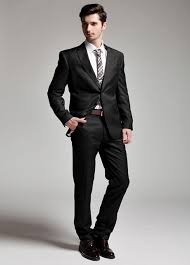 Look at the collar:
The collar of your jacket should be either a shawl collar or a peaked lapel. The shawl collar should have medium thickness with smooth drop that tapers at the end with a plunging neckline. On the other side, the peaked lapel should have a bit of pattern underneath the neckline.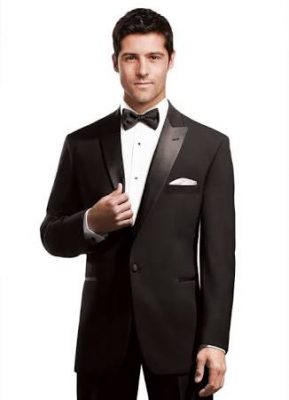 Go for a no vent one:
A side vent is permissible but we urge you to go for a no vent one. However, you should steer clear of a centre vent at the back. The vents wreak havoc on the fitting so you must avoid them. It also restricts your movement and induces discomfiture.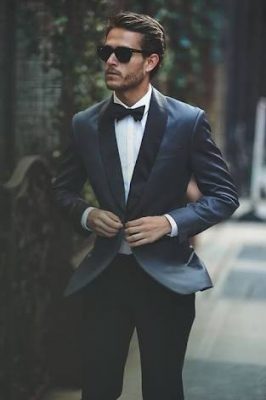 Look at the buttons:
The buttons should be made with the same fabric as your jacket. It's a strict no-no to leave your buttons uncovered.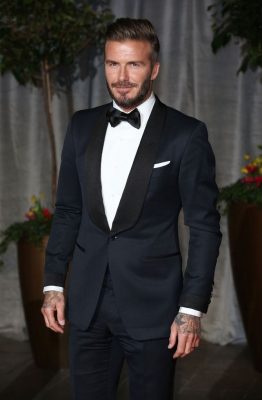 Look at the trousers:
Make sure your trousers are made of the same fabric as your jacket other wise it will look laughable. There should be a line on the other side of your trousers too, the outer side so to speak. It doesn't need a belt loop as you can wear them with suspenders.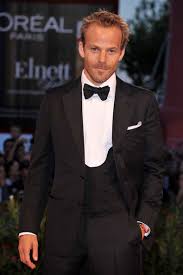 Look at the shirt:
WHen you are wearing a tuxedo for the evening, make sure the shirt is white. Accompany it with folded cuffs and cufflinks. You can opt for pleats too as compared to plain shirts. The buttons of the shirt should be of classic style and the studs or cufflinks should be made of the metal that matches your watch and belt buckle if you wear it, just in case.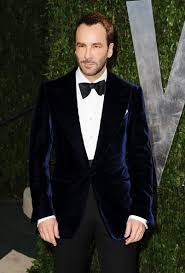 So, these are basic and simple Tuxedo rules of wearing a tuxedo you need to adhere to. Tuxedo is high-brow and goes without saying, stylish. So be very picky about the patterns and buttons when you wear one.