We talk about famous divorces in Bollywood and how infidelity is the major cause for almost all of them.
Marriages are made in heaven!
But what is left unsaid is that those marriages sometimes end in the cramped-up dark and dingy rooms of our family courts. Yes, like everything else, these days love also has a shelf-life. So what if our celebrities showcase eternal love stories on the celluloid, in real life they are as human as us and prone to fallacies. Not everyone is able to keep the flame of love burning forever. Blossoming love dies out sooner than expected and is replaced by a new love, a new hope! Let us talk about some of our widely-loved celebrities whose marriages didn't survive the test of time.
Hrithik-Sussanne:-
Hrithik Roshan and Sussanne Khan Roshan were considered to be the hottest couple of B-town! Childhood sweethearts got married immediately after Hirthik's first film was released and had a long 13-year marriage with two adorable sons. However, shockingly in December 2013, both decided to call it quits and now they are heading for a divorce! The reason behind these two gorgeous looking people is a mystery which remains to be solved. All we can say is good lucks, name, fame and money are not enough for two people to stay together, and wondering what else can keep the bond strong?
Saif-Amrita:-
Amrita Singh married Saif Ali Khan who was 12years younger to her in a hush-hush marriage. Everyone believed love actually is not a matter of age but hearts! Only to be proven wrong when both divorced after 13 years of marriage and with two beautiful kids. Saif's infidelity was rumoured to be the reason but whatever it was, now he is happily married to Kareena Kapoor who is 11 years younger to him! Is there something about age gap that we need to think about, in this case? Ahem Ahem!
Aamir-Reena:-
Aamir Khan not only married his childhood love, Reena Dutta before his first film was released, he even managed to keep it under the wraps for quite some time to avoid an adverse impact on his career. But after 15years of marriage and two grown up kids, he wasn't able to keep his heart under check and fell in love with Kiran Rao! What is it about these reel life heroes cheating in real life?
Karishma-Sunjay:-
First daughter of Kapoor family, sexy Karishma Kapoor, to have made a successful career couldn't make a successful marital life. But the fault doesn't lie with her. It was her husband, one-time divorcee Sunjay Kapoor's constant extra-marital affairs that kept their marriage always on the rocks. No doubt, Karishma did try to work it out for her two kids but there is always a limit for such things! Now both have filed for divorce and we guess that is good for all!
Chitrangda-Jyoti Singh Randhawa:-
After denying rumors for the longest possible time, dusky beauty of Bollywood, Chitrangda Das finally accepted that she is splitting with her beau, top golfer Jyoti Singh Randhawa! A love marriage which gave them their only son Zorawar, had to end for reasons as mundane as career. Jyoti is a globe-trotting golfer while Chitrangda's priorities lie in Mumbai's filmdom. Somehow, both didn't find a common ground to be with each other!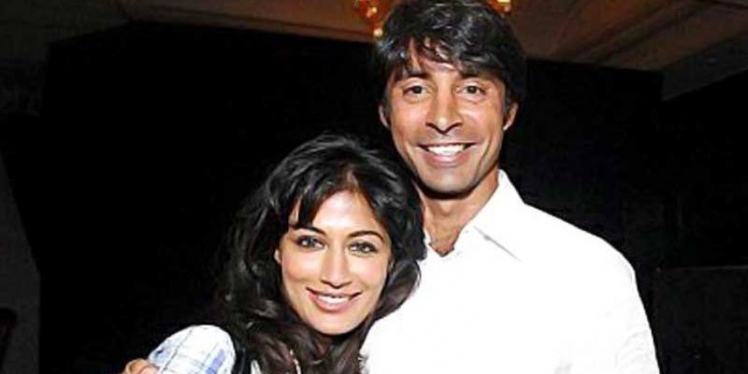 It is never good to see one's idols go through such terrible phases of their lives. We just hope that henceforth, these cinestars learn and practice the chapter of honesty in love so that their marr