Privacy is something that Rani Mukherji and Aditya Chopra have always followed regarding their personal affairs.
With the birth of their beloved daughter Adira Chopra, things still remained extremely private. The media did have a lot of speculations regarding the identity of their daughter, for none of the new parents did agree to share any single picture of their daughter and they did successfully maintain utmost secrecy regarding Adira, thus, keeping the tiny tot away from the limelight.
It was on her first birthday that Rani Mukherji took to social media to pen down an extremely heartfelt letter for her darling daughter that was accompanied with a picture.
It was Adira's first ever picture that met the public eye.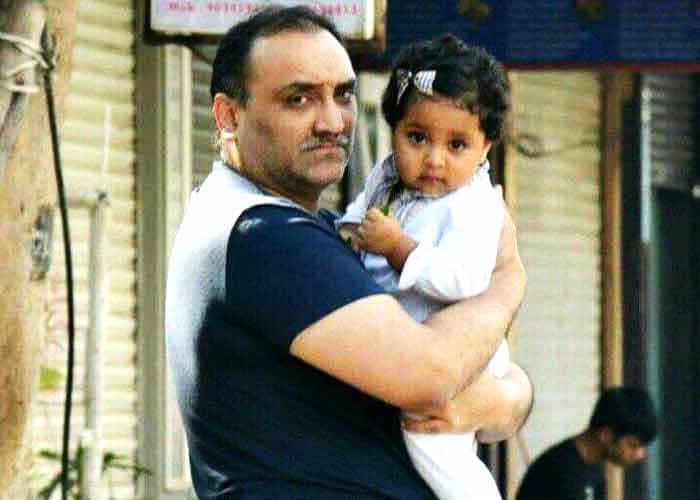 The picture had partially made her face visible, but it gave the world a proper hint of the utter cuteness of this cherubic baby of Aditya Chopra and Rani Mukherji. Although, the public still had to wait to get their answers to the questions of utter interest and curiosity that who did the baby girl resemble in her looks. And like it has been with Aditya Chopra and Rani Mukherji, the world had to wait for some more time to get the proper glimpse of their little one.
But this time, the new parents didn't make the public wait for long, as the little baby was spotted with her beloved dad while looking at the paparazzi in an extremely curious manner with those chubby little cheeks and with an innocent twinkle in those lovely eyes. As per the reports, Aditya Chopra had taken some time off from his regular work only to spend quality time with his baby daughter. As soon as the father-daughter duo was spotted in Mumbai, the paparazzi left no stones unturned to capture the wonderful moments. We get you exclusive picture which properly makes visible Adira Chopra in all her cuteness.
Can you take a guess who the baby girl resembles? Well, that was easy. Adira Chopra looks so much like her mother Rani Mukherji, the bubbly girl who had been a screen diva in all her beauty and sensuality. The little baby girl of an year was spotted wearing a white onesie and a little bow on her head that all the more added to her cuteness quotient.
This is the first time that Aditya Chopra was spotted with his baby daughter.
Here's looking forward to more pictures of this cutie for we completely agree that Adira Chopra is indeed as cute as a button.