Emraan Hashmi  's Gift to wife is amazing! Who is the serial kisser of Bollywood?
But obvious it is one and only Emraan Hashmi.
Firstly, doing intense kissing scenes on-screen when you're a married man is not really easy as it sounds. There's a complete possibility that your personal life might get ruined, right?
Even though Emraan Hashmi is a star, his story is nothing different.
He has to go through alot of things in personal life when he signs the contract of kissing on-screen. But on the other side, Emraan surely knows how to handle such situations in LIFE.
Any Bollywood actor can actually take some tips to convince his wife to allow him to do those demanded kissing scenes in movies.
I know that there are many who are damn excited to find out "what is the smart Deal?"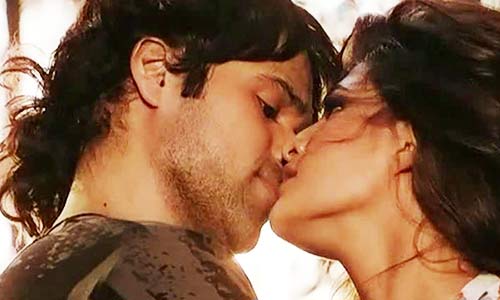 So here we go – Once in an interview, Emraan Hashmi revealed that his lovely wife still sulks about his kissing scenes and calms down only after he GIFTS a bag for every film that he kisses in.
Surprising, isn't it?
So based on his kisses in movies, he said "Always buy her bags, for every kiss, for every film. She has got a cupboard full of bags, there's one cupboard dedicated to her bags."
Now that's a smart Deal, right? He also revealed that "Don't take money for everything. Take money for the film and then buy a bag from it."
So now when you see him kissing in his movies, one thing is sure that he will be gifting a bag to his lovely WIFE.
What are your thoughts on Emraan Hashmi's smart Deal? Let us Know in the comment section below.