World's Most Dangerous Bridges – How daring are you? Do you think that you can climb mountains? And do you think that you can cross the breath-taking bridges? Well, before I tell you about the bridges in details, here's something that you must know.
There are so many bridges around the world. Some includes bridges over the ocean, bridges that connect countries, bridges that cross-ways mountain ranges and a bridge that ends as a tunnel. Now, I believe that there are many people who will never dare to visit such bridges. Well, I don't know about you, but I think, that if you ever want to beat your fear or experience some crazy rides in your life, then you must dare to visit these breath-taking bridges.
So, here is the list of " World's Most Dangerous Bridges " –
Millau Viaduct, France
Millau Viaduct was said to be the tallest bridge in the entire world (until 2012) with one mast's summit at 343.0 meters i.e. (1,125 ft) The length of this bridge is said to be 8,071 feet and it was awarded with the "Outstanding Structure Award". English architect Lord Norman Fester and French structural engineer Michel Virlogeux are the one's who designed it. It is a bridge that crosses the valley of the river Tarn and it is also higher than the Eiffel Tower.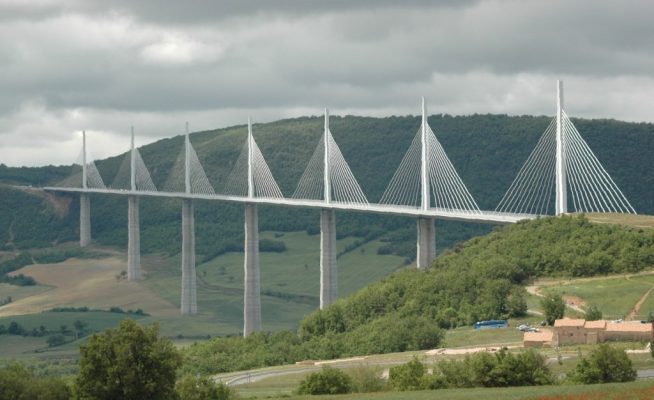 Bay Bridge, Maryland
This is another scariest bridge in the world. It connects the eastern shore region with the northern shore region. During bad weathers, it becomes very difficult to see everything that's ahead. It is nearly 5 miles long and travelling on this bridge is almost like taking a risk.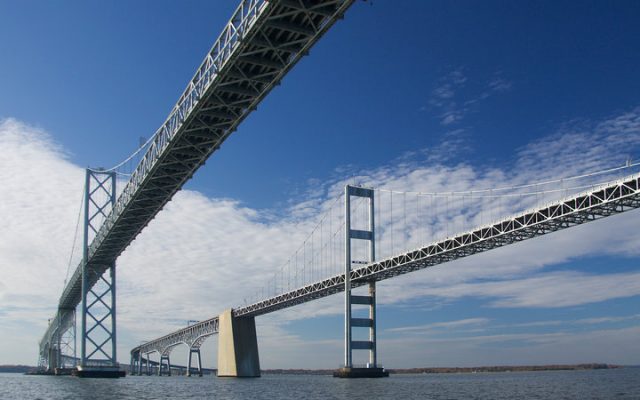 Langkawi Sky Bridge, Malaysia
It is one of the longest curved pedestrian bridges in the world. According to the sources, the whole construction of this bridge wasn't easy; the entire bridge was lifted at top by a helicopter. This bridge is a 410 ft curved pedestrian suspension bridge and is located at a peak of a mountain on Palau Island in Malaysia.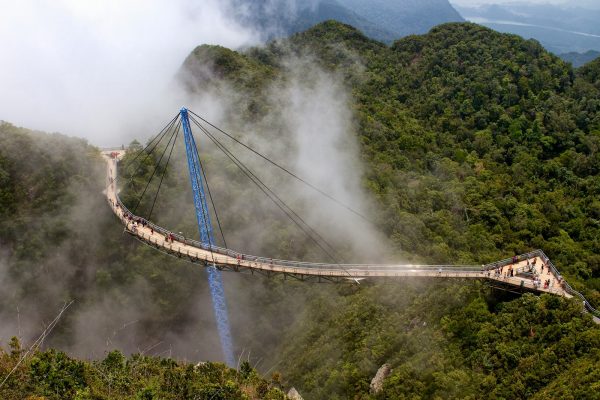 Trift Bridge, Switzerland
This bridge was actually built in 2004, but conditions worsened when due to high winds the bridge started to sway. Later, in 2009, it was again given a safer structure and now it is good. It is the longest pedestrian-only suspension bridge in the Swiss Alps. Climbers need to be prepared to face condition there and also sometimes the view up there can make people go back. This skinny bridge is 170 meters in length.
'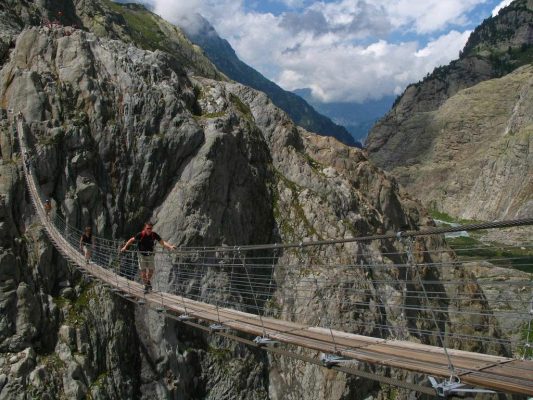 Ghasa, Nepal
This hanging bridge is one of the dangerous bridges in the entire world. Even though it is dangerous, many people cross it daily, some farmers carry their good and even the camels are taken from this bridge. Despite its poor construction, this bridge is said to be crowded and risk-taking.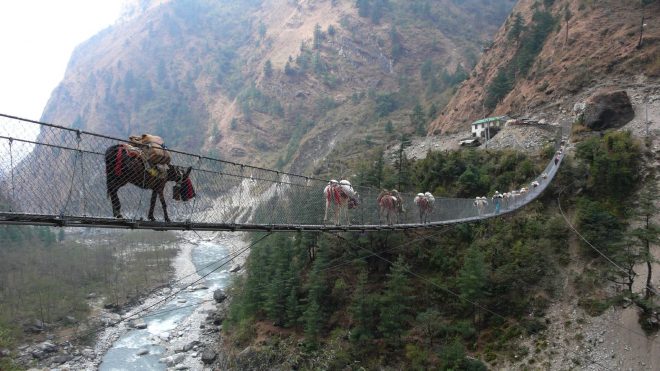 The Oresund Bridge, Sweden-Denmark
This bridge was awarded with "Outstanding Structure Award" in 2002. This bridge begins as a cable stayed bridge in Sweden and ends as Tunnel in Denmark. This dangerous bridge has nearly 4 lanes and double track railway.
The bridge has a total length of 8km i.e. 5 miles and then when it transitions the tunnel it runs more 4km.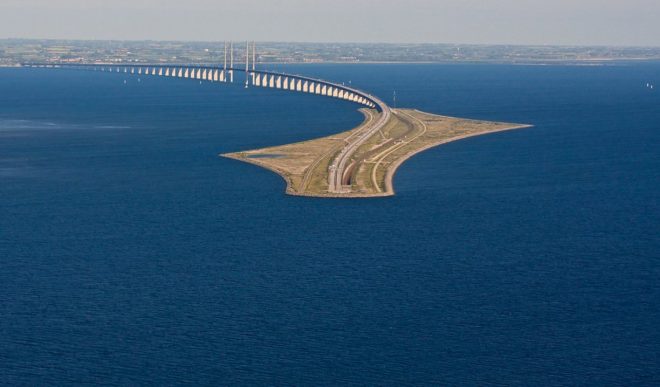 Carrick-a-Rede Rope Bridge, Northern Ireland
This bridge will give you best views, but make sure that once you reach on top, don't look down at all. 'Cause it is counted as a scariest bridge. It is been said that the people who experience walking on this bridge, take a boat while returning. Let me tell you, that it is 65 feet long and 100 feet high above the rocks down there.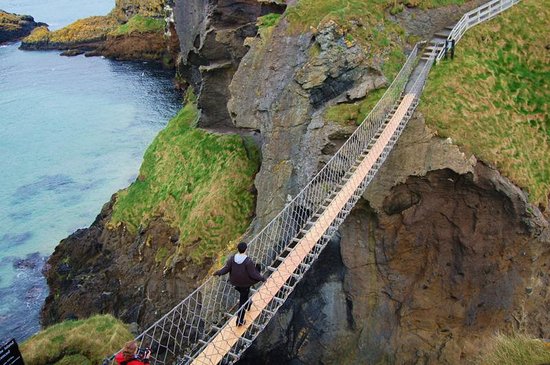 Well, these were the " World's Most Dangerous Bridges ". What do you have to say about them?