Bollywood Won't Cast Govinda – Govinda's magic is not working in Bollywood industry anymore.
Govinda is that one superstar who is not much-seen on screen as compared to Anil Kapoor, Salman Khan; SRK…the list goes on. The truth is, nobody wants to cast Govinda and that's the saddest thing ever. We all know that Govinda has the capability to still impress his fans, if proper project are given to me. Recently, Govinda came back with a movie called "Aa Gaya Hero", but unfortunately it didn't work out.
It didn't work out, and even the reviews included that "Govinda might have to do a comeback again next time, as this comeback ruined everything."
So unluckily, Govinda couldn't get the result he was expecting.
It is hard to say, that now Bollywood doesn't really want to cast Govinda in movies. Without any surprise, even Govinda is very well aware about this. He admitted that he is indeed facing a very tough time as no distributor was ready to release his comeback movie earlier. Even during his promotions, he revealed that he regret not being part of big Bollywood camps.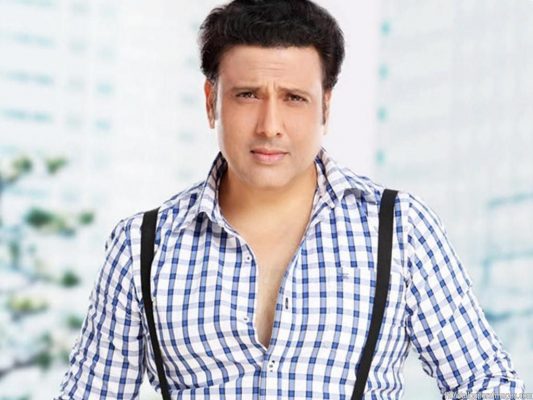 Govinda's acting career has taken a turn now and he is once again struggling to survive in Bollywood industry.
You know what; Govinda is a legend, but it's just that things are not working the way he wants it too. As per movies.ndtv.com report, Govinda once revealed that "It all depends on the release of films and your success. Everything revolves around success. Success hoga toh his kamal hoga, tab hi log tumse baat karenge."
No doubt, his words are true.
Govinda is struggling hard to come back on-screen as a HERO. He played many roles as a supporting actor, and they worked too, but this time it's different. Bollywood is not showing any interest to cast Govinda maybe because he doesn't have contacts or he is not involved in any Bollywood camps like other actors.
During his promotion for "Aa Gaya Hero", Govinda openly admitted that even David Dhawan who worked with him on 17 films, refused to cast him anymore, and even he is unaware about the reason behind it. So that's how things turn, and maybe Govinda's absence and non-involvement must be a reason that Bollywood is always giving a second thought to cast him in movies.
Bollywood won't cast Govinda, and we all know Govinda's daughter debuted in a movie, but unfortunately, things didn't work out there too. Now it'll be interesting to see Govinda's son giving hits and making a mark in the Bollywood industry.
But before all that; we hope to see Govinda coming back in action as a lead once again.
Bollywood Won't Cast Govinda – Any thoughts?