Bollywood movies copied from marathi – Nowadays, Sridevi's daughter Jhanavi Kapoor and Ishaan Khattar's film Dhadk is being discussed everywhere.
Though both the actors are newcomers they are not new to the industry. They already know how things work here. So they both are making all possible efforts in the promotion of her film.
Ishaan and jahanvi's film is the Hindi remake of a Marathi super hit film "Sairat". The film was very much liked by the people of Sairat and despite the fact that the movie was made in Marathi, Hindi speaking people also liked the movie. In such a way, the makers of Dhadak are hoping that it will also become as popular as Sairat, but what we cannot say anything before the release of the film.
Well, let us tell you that it is not the first time when Bollywood is copying a Marathi movie. Yes, Sairat is not the first Hindi remake of Marathi film. Even before this, the remake of many Marathi films has been made in Bollywood.
Here, we have come up with few Bollywood movies copied from marathi.
Bollywood movies copied from marathi
Poster Boys
Poster Boys, which was released last year, was directed by Shreyas Talpade and he was also starred in the film. The film was a flop but its original Marathi film Poshter Boys (2014) proved to be a super hit. The Marathi version was directed by Sameer Patil.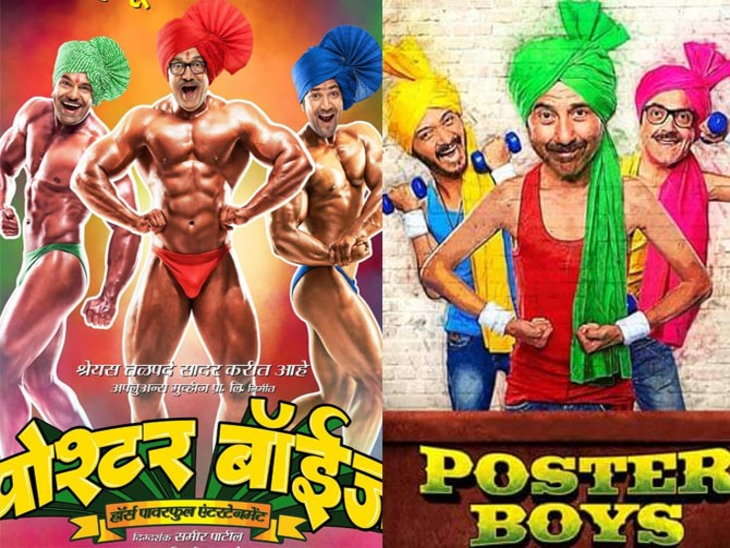 Dum Laga Ke Haisha
One of the most popular films in the year 2015, Sharat Kataria's film, Dum Lagna Hisa, was a remake of Marathi film Agadbam (2010). This film was directed by Satish Motalingan. This low-budget film received plenty of support from the general public.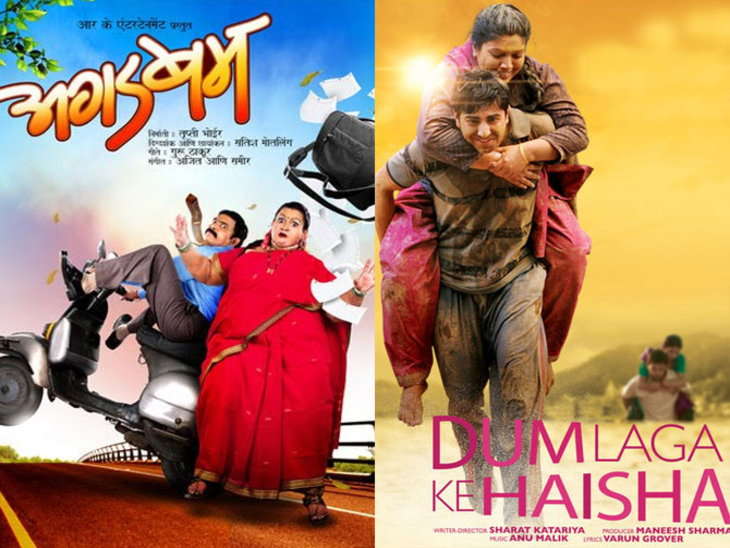 Golmaal Returns
Golmaal is one of the popular series in Bollywood. These series have been made by director Rohit Shetty. The superhit movie of Golmaal series, 'Golmaal Returns' also a remake of the 1989 Marathi film 'Feka Feki'. This movie was directed by Vipin Varti. Let us tell you that four parts of Golmaal have been made and all four have done business above 100 crores.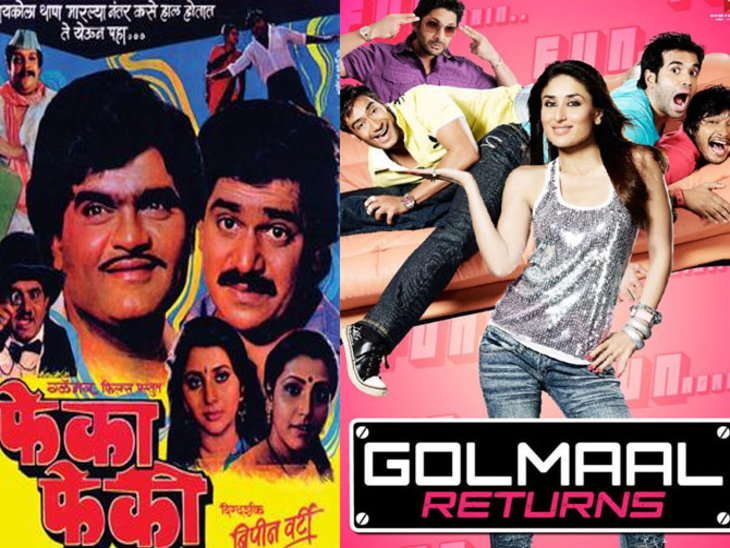 Hey Baby
One of the Akshay Kumar's hit movies, Hey Baby was a Hindi remake of Marathi Movie 'Balache Baap Brahmachari'. The Hindi remake was produced by filmmaker director Sajid Khan, whereas the Marathi version was directed by Girish Ghanekar. Akshay Kumar, Ritesh Deshmukh, Fardeen Khan and Vidya Balan were in the lead role in Hey Baby.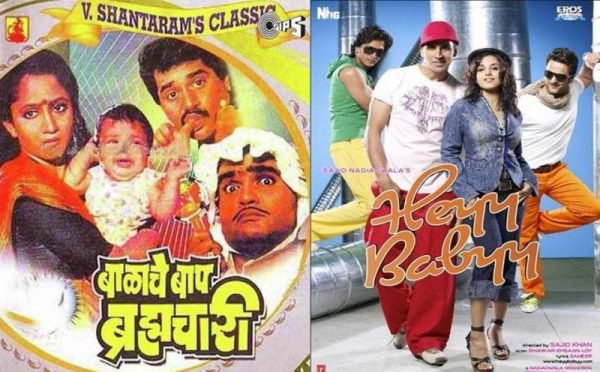 Bhagam Bhag
One of the favourite films of Priyadarshan was the film Bhagam Bhag, which was a multi-starrer film. It is definitely one of the most loved Bollywood movies ever. The film came in 2006, which was made by director Priyadarshan And the Marathi version, Bindhaast (1999) was directed by Chandrakant Kulkarni.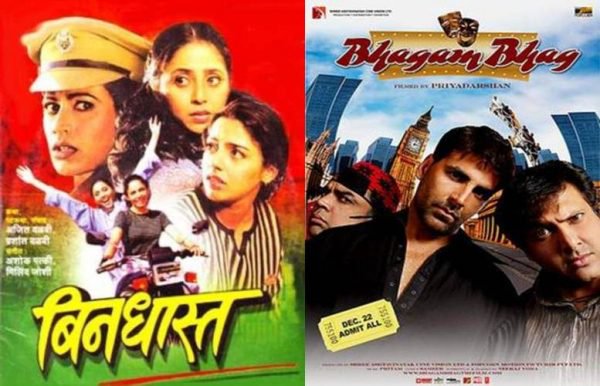 These are Bollywood movies copied from marathi – While some films did good business, some proved flop. Now, as Dhadak is also going to join this list, it is to see whether Jahanvi Kapoor and Ishaan Khattar starrer, Dhadak, the remake of Sairat will get successful in beating the heart of the audience or not.