Twitter Reactions On Dhadak: FINALLY we know that Janhvi Kapoor & Ishaan Khattar are doing a movie together. Yes, it is a remake of Marathi's hit movie "Sairat." Yesterday, Karan Johar revealed movie's first poster, and surprised everyone.
Were people really surprised? Well, yes. People were surprised that the movie is indeed happening. But, they weren't surprised that Karan Johar launched two more star kids. Why? Because we all know that Karan Johar has taken the responsibility to launch star kids.
BEFORE revealing Janhvi & Ishaan's first look, Karan Johar teased a video to increase the curiosity level in people. He said "Five years ago, Siddharth, Varun and Alia joined the Dharma family. And as we speak, they are scintillating stars of the movie industry. We are about to extend our family. We are about to present two actors, the details would be out at 5 pm. It is by the director of Humpty Sharma Ki Dulhania and Badrinath Ki Dulhania. What's the name of the film? Well, let me just give you a hint – My heart is beating faster."
Back to the star kids – Have you seen the posters? Just in case you missed it, here they are.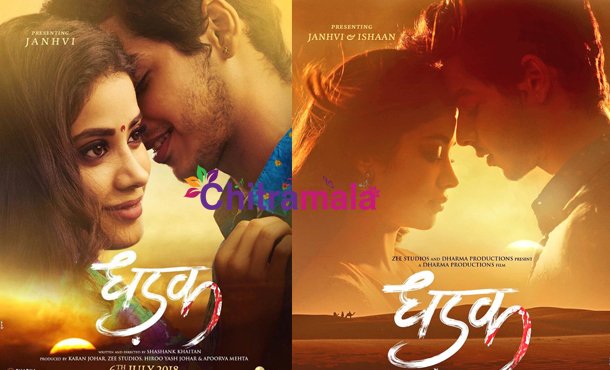 Janhvi & Ishaan received a warm welcome by celebrities like Sridevi, Varun Dhawan, and counting.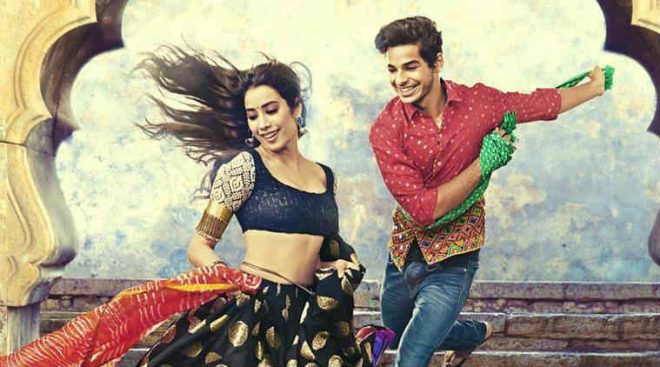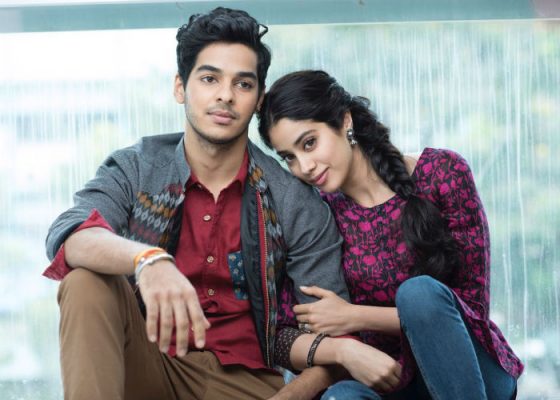 As soon as the posters were released, Twitteratis shared their thoughts and created a buzz. Here's how they welcomed Janhvi Kapoor & Ishaan Khattar's "DHADAK" and some even shared their thoughts on KJO's nepotism.
https://twitter.com/PrinceTeja7/status/930788182601404416
#Dhadak here comes nepotism kangana u r not wrong …there is no way for talents .

— Aman Sidheart❤ ( Sidhearts ) ❤❤❤❤ (@AmanSin68970697) November 15, 2017
"Loss of 2 gem talented superstars before they were born.." #Bollywood lacks talent. Only this special sperms like #IshaanKhatter n #JhanviKapoor gets break. Karan Johar is a managing director of Kingdom of #kapoor s. Rest all kathputli. No career advice at all 😂😂😂#Dhadak pic.twitter.com/bQGzs24Tqq

— Dosra Parera (@dosra_parera) November 15, 2017
#Sairat was so pure, raw, realistic and intense. And these are the alien things to Karan Johar

Bollywood knows how to ruin a masterpiece!#Dhadak

— SocialSaint (@isocialsaint) November 15, 2017
Sometimes I agree with Kangana 😑 enough said #Dhadak

— Yashi 🇮🇳 (@itsYashi_) November 15, 2017
Best thing about #Dhadak ( Hindi Remake of #Sairat ) is it is in good hands of Director Shashank Khaitan ! He can handle it perfectly 👌👍

— Aavishkar (@aavishhkar) November 16, 2017
Moving the honor killing story of #Sairat from Maharashtra to Haryana for #Dhadak is a genius move. Will be interesting to see Haryanvi accent from newbies #IshaanKhatter and #JhanviKapoor.

— Yash (@commentatorship) November 15, 2017
#Sairat : wild, unrestrained#Dhadak : i kind of have a pulse maybe

oksorry. give it a chance, don't judge, but it's really hard not to.
and i do like this kid ishaan, he seems like the real deal.
rest, khuda jaane.

— filmyordie (@filmyordie) November 15, 2017
Twitter Reactions On Dhadak – Many are once again NOT happy that KJO launched two star kids. Plus, many think that this remake will do nothing great. But hey, only time will tell about their chemistry & whether remaking the movie did justice or not.