Bollywood comic characters – Known for its spiced storyline and skilled dialogue delivery, Bollywood has placed its self in the hearts of not only Indians but people living beyond the boundaries.
The credit is shared equally to myriads of characters playing their unique roles. Comedy for Indians is no less than a hotline that blings every night on television screen with volume, loud enough the knock the doors of the house.
Here is the list of all time hit Bollywood comic characters, bet, you can't get over them!:
Bollywood comic characters –
1 – Babu Rao (Paresh Rawal):
How can you speak of comedy but not of him? No matter what role he plays, he nail them. Babu Rao is his one such known comic character, which we can't eyes off. The land lord with crazy tenants, manages to make his living in way that not only makes you roll on floor laughing but also do a comedy worth watching with family members.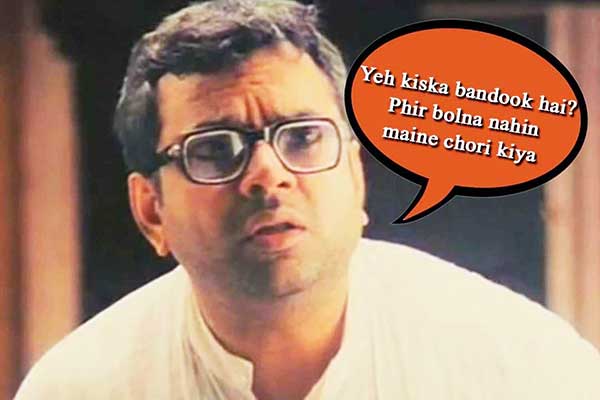 2 – Chatur 'Silencer' Ramalingam (Omi Vaidya):
If Rancho, Farhan and Raju are the soul of Rajkumar Hirani's '3 Idiots', Chatur adds a perfect comic flavour to the movie. A nerd, who can do bizarre not only to ensure his position or say rank in the class but also to please teachers. His speech, which turns out to be one of the most remarkable part of the movie's comedy, made possible only because of his unique accent and acting skills.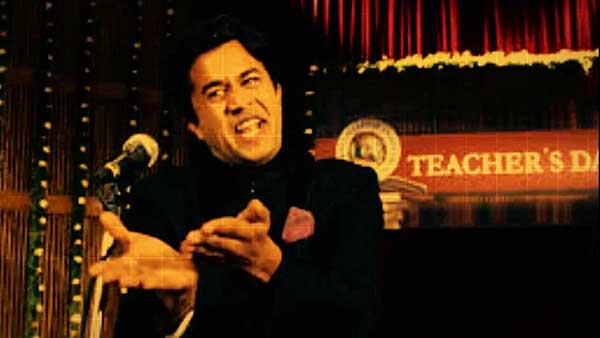 3 – Circuit (Munna Bhai):
Now what you have seen goon as and what Circuit is, has a difference. A character on which you would find jokes till date makes it one of the iconic comic role of the film industry. Circuit, completes Munna bhai, the protagonist of the movie. With his dialogue delivery and acting skills, no doubt he is all time hit character of bollywood.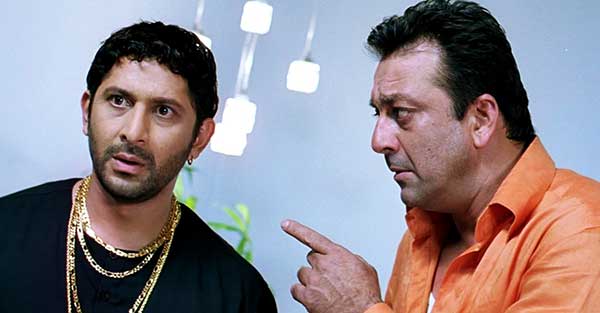 4 – Appu Khotey (Johnny Lever):
'Aamdani Atthanni Kharcha Rupaiya', indubitably has iconic actors when it comes to comedy, Appu Khotey is one of them. Though Vimla (Ketki Dave), wife of Appu Khotey, shared equal credits when it comes to make us laugh out louder. The iconic star, Johnny Lever, known for his comedy, has played the character of a drunk but comic husband who not only fools his wife and landlord but also makes you laugh equally.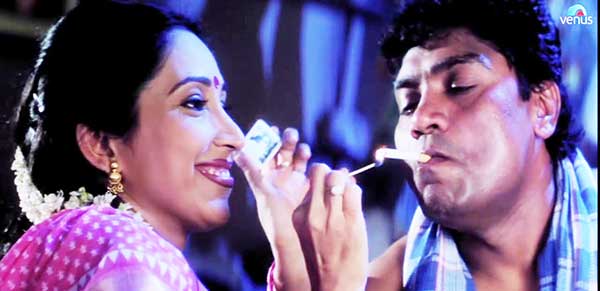 5 – Crime Master Gogo (Shakti Kapoor):
The all time hit Andaz Apna Apna not only gives you a good laughter doze but also a super-villain, Crime Master Gogo. With his hilarious dialogues such as "Crime Master Gogo naam hai mera, aankhen nikal ke gotiyan khelta hun main", turns out to be the evergreen character of Bollywood comedy.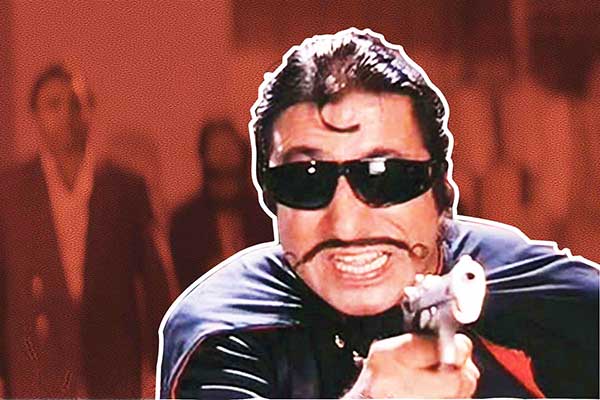 6 – Majnu Bhai (Anil Kapoor):
Be it his dressing style, painting, dialogues or glasses, makes him an interesting and outstanding character when comes to comedy. Majnu Bhai, though boss and stone hearted when in rage, is sweet and loving when comes romance. Why "Welcome" is a big hit, probably he is one of the major reason behind.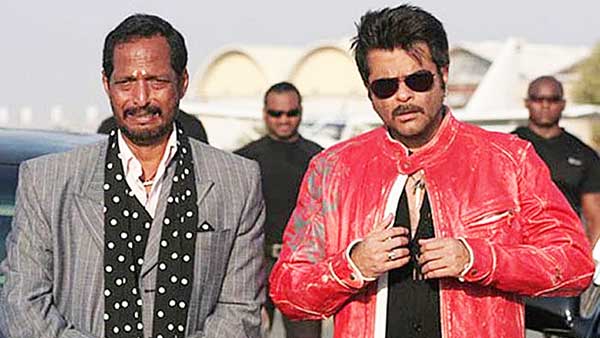 7 – Leeladhar Maharaj (Mithun Chakraborty):
How can we skip his dance and unique role in the movie 'OMG-Oh My God!', when comes to comedy. Even his silence meant in the movie. The artist not only did a remarkable role but a splendid job in making us go mad laughing.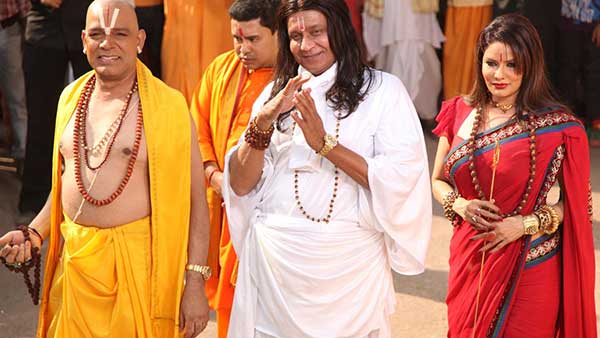 8 – Prithviraj Raghuvanshi (Ajay Devgan):
English is a funny language, and Prithvi Ji makes sure you find it funny too. With his broken English, he not only makes us laugh but takes comedy to the next level. You may not cheer his humour but his ascent and acting forsure.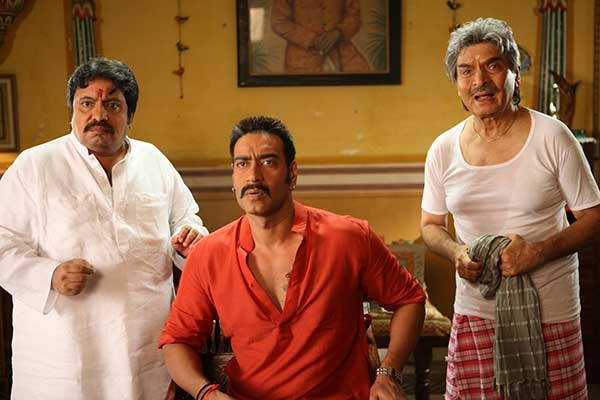 9 – Chhote Pandit/Lal Hanuman (Rajpal Yadav):
You don't need always need good and by hearted dialogues to make audience laugh. This iconic actor in the movie 'Bhool Bhulaiyaa', not only proves this but also show how a legend acts. Though his role was as compared to the script, little, yet important from the eye of comedy.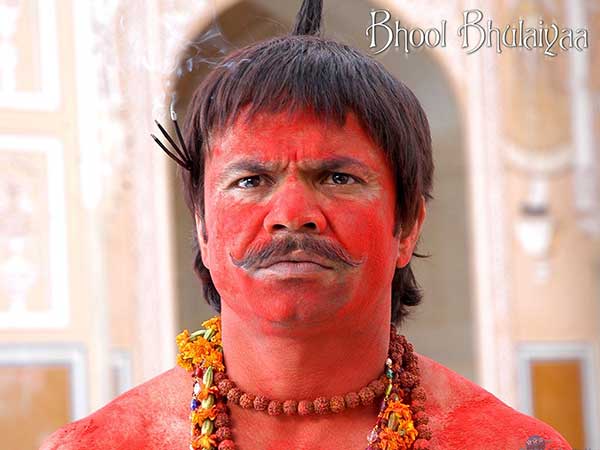 These are the Bollywood comic characters you may or may not be familiar with their actual names but for sure with their comic character's name. If you're missing any one of these, then the first thing you ought to do is probably watch their outstanding performance and give yourself a laughter doze. Call your friends, for a company worth, makes giggle louder, if you know what I mean?