B-Town Celebs' Miniature Dolls – It is very common for Bollywood stars to have a miniature doll that resembles them. For them, it is very-very common these days. As soon as any movies releases, during promotions you'll see them promoting dolls resembling them. But just in case you don't know, let me tell you that there are 4 Bollywood stars who are the most popular ones out there.
Celebrities like Shahrukh Khan, Hrithik Roshan, Kajol, and Priyanka Chopra's miniature dolls were launched in UK.
Yes, you've read it right.
Their miniature dolls were manufactured by a United Kingdom based company and were called as "Bollywood Legends" too.  Amazing, isn't it? I bet that you still haven't seen what they look like. Are you wondering about when were they launched? Let me tell you, that it was in 2006 when these 4 Bollywood celebs were launched under Bollywood legends.
Take a look at them –
Shah Rukh Khan
Undoubtedly, SRK is a smart man, and his doll is smart-looking as well. SRK's doll was the 1st one amongst other celebs whose doll was manufactured by leading Toy and manufacturer and distributor, Spin Masters toys in UK collaboration with entrepreneur Shameen Jivraj.
He is certainly looking very smart.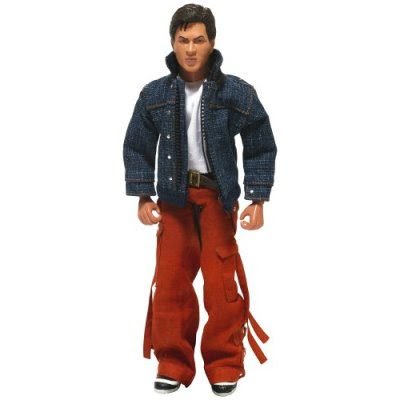 Kajol
Do you remember Kajol's Mehendi Laga Ke Rakhna outfit from DDLJ? Her miniature doll is dresses in that same outfit. Look at those eyes, aren't they mesmerizing? Hehe! Kajol's famous eyebrows went missing, but never-mind she is recognizable.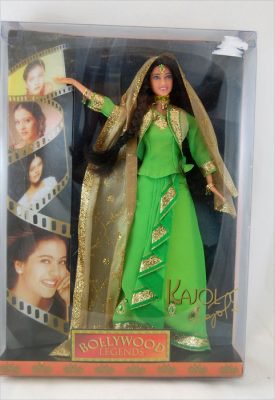 Priyanka Chopra
Have you watched Mujhse Shaadi Karoge movie? Alright then, do you remember PeeCee's red lehenga? "Laal Dupatta Udd Gaya Re Mera Hawa Ke Jhoke Se…remember? If not, this doll will help you remisnce everything.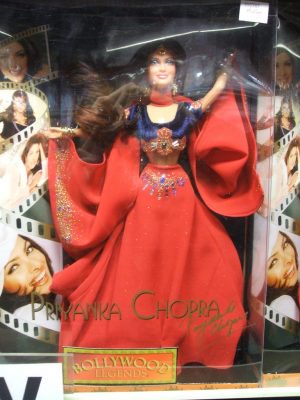 Hrithik Roshan
This doll will certainly remind you Hrithik's Kabhi Khushi Kabhi Gham look. One has to admit that Hrithik's features in this miniature dolls are totally killer. Take a look at it and decide.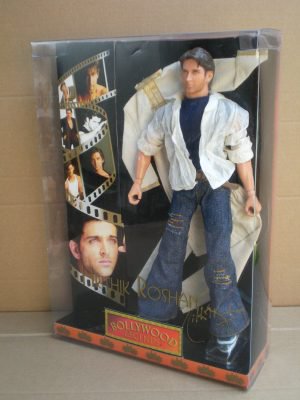 B-Town Celebs' Miniature Dolls – So, which one did you loved the most?