B-Town Celebs Judging TV Shows  – No doubt, Re-making old hit songs has become a trend in Bollywood. Similarly, celebrities judging reality shows have become a trend too.
Take a recent example, Sonakshi Sinha will be judging the reality show "Nach Baliye". Did you hear that? I mean, I think that taking celebs as judges is a new trend now. Now, it doesn't matter that the celeb knows about that particular field or not, but in-the-name-of-entertainment, everything seems to be fair.
As I mentioned, that it's a trend. So, let me just remind you, there are many celebrities who actually turned judges for reality TV shows "without any expertise" and Failed. Yep, c'mon you know that too.
Celebrities like Sonali Bendre who once judged "Indian Idol", Tanishaa Mukherjee judged "Gangs of Hasseepur", Chunky Pandey judged "Zara Nachke Dikha", Esha Deol judged "Roadies", and who can forget Chetan Bhagat who judged "Nach Baliye". Now, no wonder these shows failed to receive high TRP ratings. It is but obvious that these celebs had no expertise about the field that they were chosen to judge, and especially choosing "Chetan Bhagat" was almost like a shock.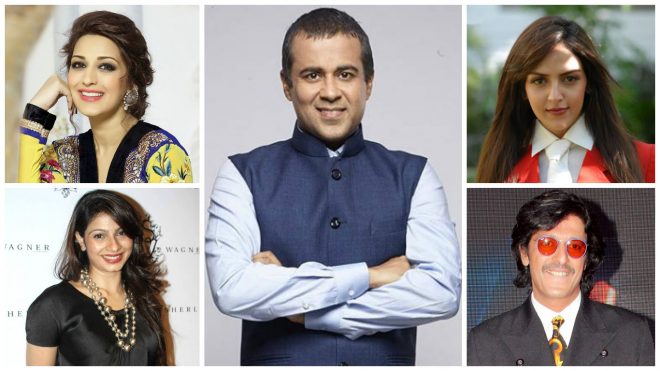 Now, right to the point, these celebs judge reality shows because there's only thing they think– If my movies fail, then at-least these reality shows will give me stardom. Yep, that's the reality. Guys, watch Karan's "Koffee with Karan" episode with PC to get more clear idea.
Anyways, isn't that a great move to save yourself from disappearing? It certainly is. You know, anyways, having celebs on the show does two things – you either gain high TRP rating or build celebs career based on their judging talents.
I must admit, there are many celebs that did an excellent job as a judge or a host. Who can ever forget Shah Rukh Khan, Salman Khan, Amitabh Bachchan hosting shows? They did a great job. One thing about judging shows is that, it doesn't matter whether you'll a get a role in the movie or not, because you'll certainly get a chance to judge the reality shows in Season 1, 2… (Luckily)
So, all I want to say is, please do not be surprised if any celeb is judging a reality show (even though he or she has no knowledge about it's particular field).
Honestly, it's just a TREND made for our Bollywood celebs. So, I guess, they will keep following it.
So, what do you have to say about the trend of B-town celebs judging TV shows? Let us know in the comment section below.