Long live R K Laxman, and The Common Man… will ensure that!
A Tribute to Cartoonist R K Laxman!

Amongst all the fervour and festivities of the 66th Republic day of India, 26th January 2015, we lost an iconic persona who spearheaded socialistic reform through humour veiled within simple cartoons. A clever and astute hero was lost without whose silent yet befitting contributions to society, Indians would never have been inspired to 'not take things lying down' and stress on what is wrong. He instilled in our minds the simple notion of 'criticizing without fear'.
R. K. Laxman breathed his last due to a massive cardiac arrest in Pune after a brief illness of urinary tract infection and renal failure. An iconic journalist, cartoonist and ace humorist passed away silently creating a gaping void in the journalistic community. Most of you know him from his most profound work, the Common Man cartoons that have appeared ever since post-independence. Times of India garnered mass attention of its readers, owing to the Common Man.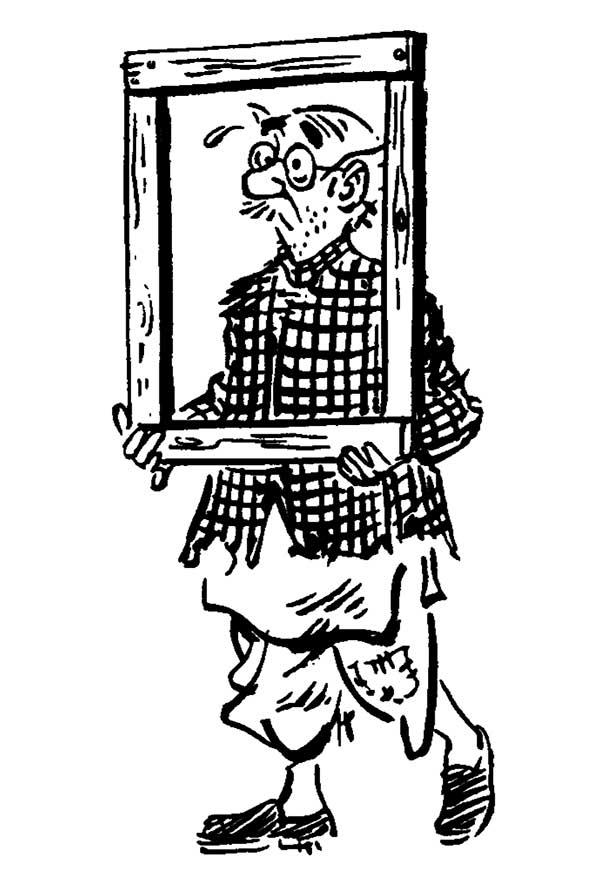 The 94 year old, multi-faceted personality, in our views was the original whistleblower who silently poked humour at corrupt bureaucrats and other issues that bogged down India's progress. His cartoons were subtle yet hard-hitting, striking a nerve that inspired social change.
In today's world fuelled by internet-fed frenzy, multiple portals carry news, views and sarcastic remarks that try to alleviate the sadness that each Indian citizen holds within them due to the hapless state of the country. But, in the older times when the power of television and the internet was miniscule, it is R.K. Laxman's activism that helped idealize within the minds of people, the simple notion of 'What is right?' and 'What is wrong?' He opened up our minds from a situation of rut where we had lost all possible cognition of what was good or bad for us. His pen's nib poked at every reform, ideology and policy that the 'people running this country' made. He highlighted every new development in the country with insurmountable ease and unchallengeable wit.
His iconic Common Man cartoon (You said it…), published regularly in the Times of India, found himself embroiled in all walks of life; trying to gauge the problems India faced and tried to hint at possible solutions that could rid India of social taboos, dogma and underprivileged residuum. He added humour to our lives day after day and is every budding illustrator's penchant and role model; inspiring them to stand up and speak up to social evils. He was simply a light-bearer in times of darkness; he showed us a way out of predicaments that hindered our well-being. He helped mete-out our pain with a simple black and white strip of paper. A healer in his own capacity; a social media activist during times of chaos and social disconnect.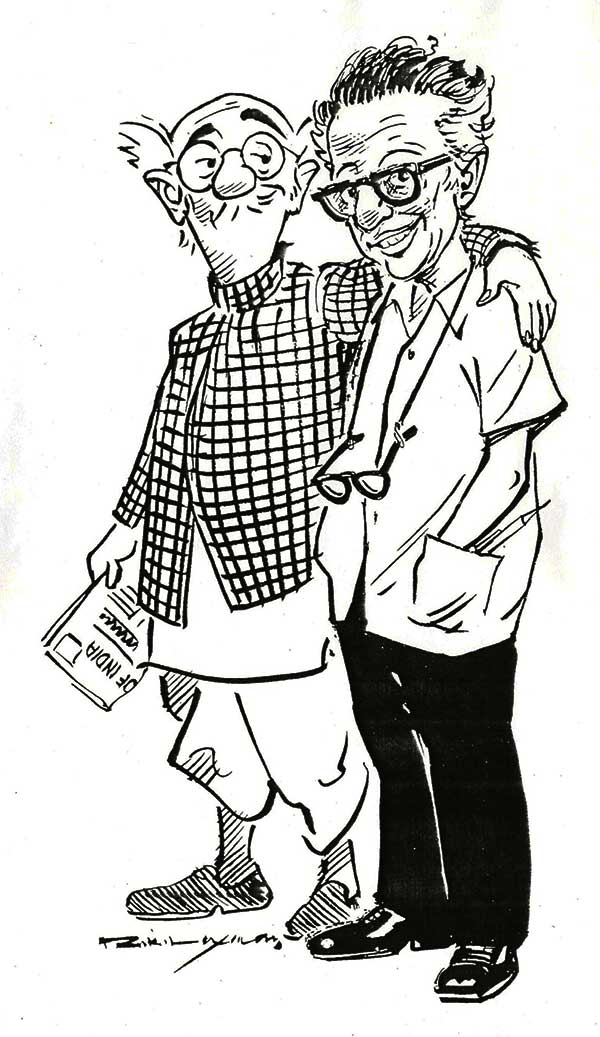 Yes! We consider R. K. Laxman as one of the 'earliest social media activists' of this country in his own right. He started highlighting issues in his own way without garnering hate. His cartoon strip spoke volumes within a few ink strokes and miniscule sentences. 'He said it…' and helped awaken Indians to realize that a mere common man is the fundamental building block of this very country; then why not fight for our rights? He is as important to this nation as the freedom fighters who fought for our independence.
All of us know, even after achieving Independence, it took us many years to get our heads straight and help push this nation towards development and growth. R. K. Laxman's partaking in this venture is of utmost importance; he critiqued every social happening with the right amount of gusto and humour to get the right authorities to take action.
His acerbic humour is what propelled the Times of India's readership because most people just couldn't do without R.K. Laxman's view on the news that was making headlines. His efforts didn't go unnoticed, he was awarded the Padma Vibhushan and the Magsaysay Award for exemplary contribution to society – a contribution that helped nurture oblivious and scarred minds to rise up and speak, to fight for basic fundamental rights!
His unmatched and inimitable wit is still missed in today's journalism; otherwise, who else could have pulled off a simplistic bald cartoon character sporting spectacles and clad in a jacket with a bewildered expression at the atrocities happening around him. Other famous caricaturists like Ajit Ninan, Neelabh Bannerjee, Sudhir Dar, Aseem Trivedi, Vikas Sabnis, Sudhir Telang, Mario Miranda and O.P. Vijayan, have helped to keep his legacy and ideology alive by helping keep authorities within their limits.
It is his social media activism that helped the existential angst of the Indian masses come to light. His effectiveness at what he did speaks volumes, even now if you look at his work, you may smile at the humour, but your mind will put its gears in motion to stand up and set things straight. That is the power of his tokenism that spearheaded the common man's revival in the bustling society where politicos simply didn't give a damn to the woes of people within the clutches of their raw power. It is his hands that struck in motion today's activist society which does not take things for granted; they question with might and get them answered, helping better this society a step at a time.
All we can say in this humble tribute to one of India's 'earliest social media activists' is, "Sir, You said it" and we are indebted to you for life for your valiant efforts at curbing the idiosyncrasy that belittles our country's image. You helped rekindle our spirits to not speak but shout; not bend under pressure, but stand stout."
To each and every Indian reading this article, this is a humble plea; respect R.K. Laxman's initiative, do not take 'no' for an answer when you know what you deserve. Fight till the end to make this country prosper and surpass every other superpower, which belittles us for our rampant corruption and evil social dogmas.
Let us keep his legacy alive by keeping our heads held high during every challenging phase, that today's highly unpredictable and pervasive society decides to put us through.