October 2nd 2013 marks the 144th birth anniversary of the Father of the Nation Mahatma Gandhi
We have all studied about him in our history classes but like all the other subjects, especially Geometry which never really helped in real life, we have forgotten our history too.
But thanks to Bollywood movies we have refreshed our memories and learnt some valuable lessons taught by the Father of our Nation, Mahatma Gandhi. Which lessons you ask? Well, here are 5 things that movies based on Gandhiji taught us, in a rather filmy manner.
Check it out!
If slapped on one cheek, offer the other: It basically means to not opt for violence just because the opposite person is doing so. So if someone slaps you instead of retaliating offer your other cheek and let the person realise his folly. Do not hit back. This was really well explained in Raju Hirani's Lage Raho Munnabhai in which the famous duo Munna and Circuit get slapped by the security guard but they choose to follow Gandhiji's teachings. However, after two slaps they hit the guard back stating Gandhiji never specified what to do after the third slap. We agree!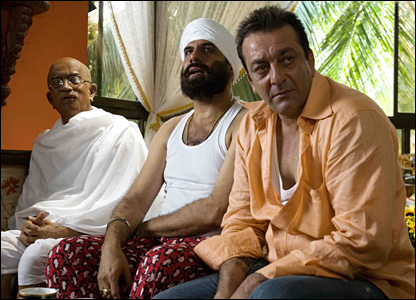 The all-famous non-cooperation funda: Gandhiji says when you want something that you have a right to ask for then get it the peaceful way. According to him violence doesn't help in getting what is yours but being non-cooperative does. Remember those scenes from Lage Raho Munnabhai in which Sanjay Dutt sent out 'get well soon' cards to Boman Irani? That whole sequence is a perfect example of using the non-cooperation funda aptly taught by Bapu.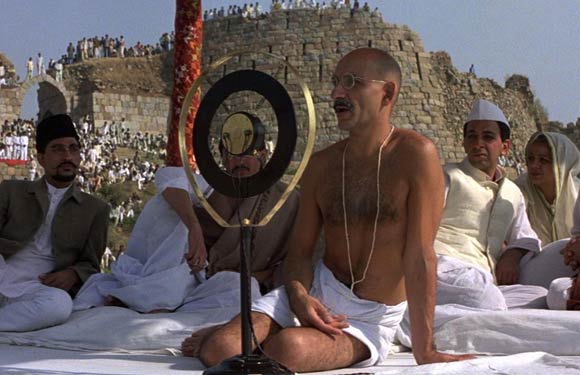 Honesty is the best policy: It may be an old saying but Gandhiji preached it quite often to his followers to take the road of honesty instead of deceit and lie. A lie can get you out of a situation but it only ends in you putting in more and more trouble. That's why in many of our movies it is the liar who gets punished in the end and also if the hero lies he pays a price for it.
Never give up: In all his years of freedom struggle Gandhiji went through rigorous times but not once did he think of giving up.  He stood by his commitment and led the nation to independence from the British Raj. His teachings suggest we remain true to our goals and be it any crisis face it fearlessly. I remember a certain Salman Khan uttering the dialogue on commitment and many other actors for that matter who are shown to fight till the end in an attempt to inspire the audiences.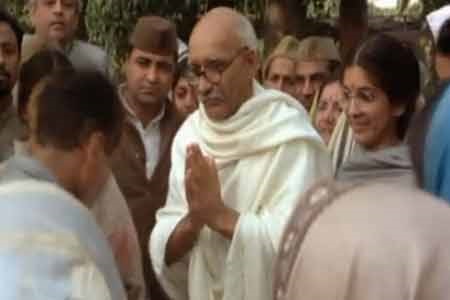 Forgiveness is the key to inner peace: Ever held a grudge and let it lie within you for years and years? Feels awful. Gandhiji specifically focused on the values of forgiveness as he believed it to be the one true way to salvation and inner peace. If a person can't forgive someone wholeheartedly he/she is not being true to self. That's why all our Bollywood movies have a happy ending where even the villains and heroes shake hands and they live happily ever after!