Global communication is the major concern for the people who needs to connect for traveling. Traveling may be for businesses and commercial purposes or it may be for holiday purposes. English, is considered as the common language for communicating but it is highly difficult for locals of certain countries to cope up with the languages.
Connecting becomes difficult hereby the new invention of the simpler language has put inconvenience aside and smile to their faces. Now with Pidgin local people are no longer uncomfortable and worried. about dealing with their guests and travelers. Pidgin is the language bridge between them.
Few things about Pidgin will make each one of us happy knowing about the simplicity of the global communication language.
Basic language with flexibility
Suppose a person who knows English will not find it difficult to speak to a native person or someone who knows the language. But the difficulty arises for the countries when people have no or little knowledge about the languages. Communicating to the people becomes really impossible as they being the local do not understand. So, the simple "Pidgin" language that has the flexibility to use their own terms of the word without much pressure on punctuation or uses of words or spelling. "I not see pig belong you", in Nigerian Pidgin English, but in proper English, it will be "I did not see your pig".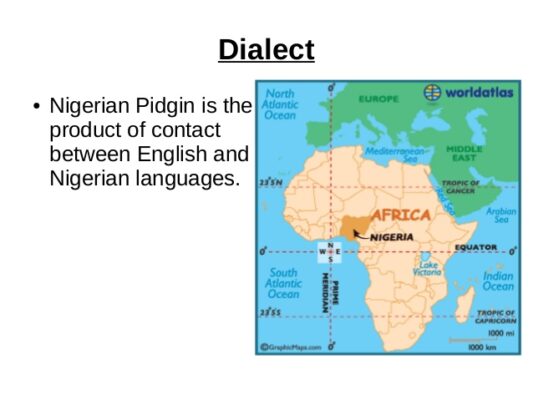 Doesn't matter if no grammar
No, it does not matter if you do not have the proper idea or knowledge about grammar. The entire language is created according to the convenience of the local people, their own creation. Not only Pidgin English is popular but in other parts of different countries Hawaiian Pidgin, Yokohama pidgin Japanese, similar kinds are prepared accordingly, so, global communication apart from Pidgin English other countries are forming in their way.
Languages that are to English
Pidgin English is found in the continents Africa, Asia, and extending to different European countries. Africa has different kinds as well as Asian countries but it is for sure that a foreigner will be able to understand their sentences. Both the locals and foreigners find it an easy way to speak to each other. Finding some good times when traveling together, no one hesitates to ask nor to reply to each other as they are able to understand the sentences.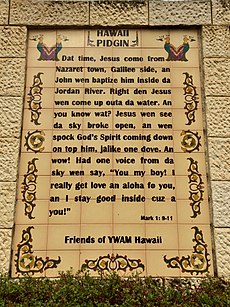 Not appropriate but will explain
Are you looking for a proper spelling in Pidgin English? Please do not seek it as it will explain to you by providing an idea about their thoughts or activities. Maybe your queries but the spellings may or may not be correct. Not appropriate but accurate as per your need or requirements.
The solution to global communication is language, it is the only way that people find themselves to explore different parts. Exposure to the new environment is easier, intensified to encourage knowledge about the culture, socialize with the local people faster in no time. Overcoming the problems to understand language has made their and travelers' life comfortable and closure to the country people.