Milan, also called Milano in Italy is one of the great places to visit when you are in Italy.
Apart from Rome and Florence, Milan is a place travelled by many people.
It is also a thickly populated city. Milan also hosts many fashion shows and that is the reason it is one of the fashion capital of the world.
Also, Milan is the financial hub of Italy. It is a paradise for all the fashion lovers.
There are number of places to visit and things to do in Milan and people who visit this place wish to come here again and again.
The Huge Cathedral – Duomo
Encaging the view from top of the Duomo is spell bounding. The gothic cathedral, Duomo, stands tall in the heart of the city and the probably the first stop to visit. Construction of the Duomo started around 1356 and lasted for around 5 centuries. It is a home of nearly 3000 statues. Above all, the walk on the roof cannot be missed!
Scala Opera House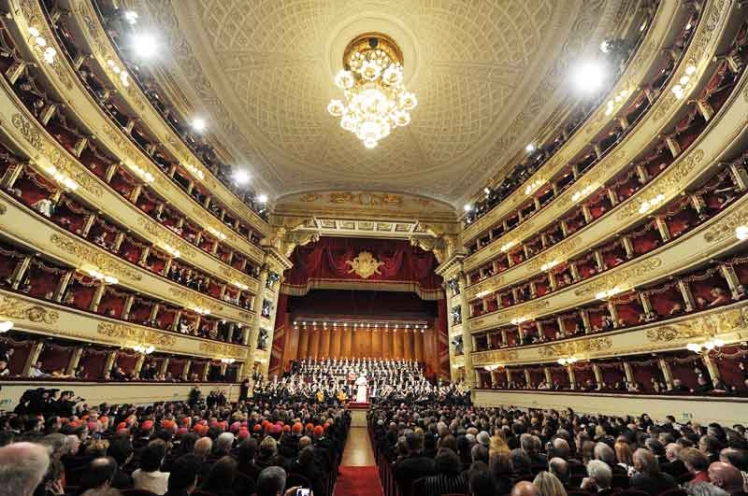 La Scala is one of the oldest and biggest Opera houses in the world. There are many world famous artists and orchestras who have performed at La Scala, the opera house. This immense opera house is an amazing construction and visiting it can be a whole new experience of stepping into the world of amazing architecture.
Galleria Vittorio Emanuele
This vast gallery of 18th century has many lovely shops, cafes and restaurants. Located just near the Duomo, you can have a long walk in this galleria looking at the shops, architecture and the magnificent dome. You will also come across the emblems on the floor of the gallery denoting the four cities namely, Rome, Florence, Milan and Turin.
Trip in Tram
When in Italy, you should travel in vintage yellow and orange coloured trams of 1920s and 1950s. You can also book a vintage tram for an evening dinner along with serving of the Italian wine.
Italian wine tasting
Italy is a place known for the best wines, and the place cannot be better than Milan. While travelling across the country, you will find numerous wine yards along the countryside. So when you are in Milan, you can be a part of a fun wine tasting class where you end up tasting some of the best wines in town!
Travelling to Milan is one of a kind travel experience. When you are in Duomo, you feel you have travelled back to time while in the next place when you enter the galleria you feel like you have entered into a different world of  fashion!