Former US President Barack Obama doing a private job!
This sentence will definitely leave you in shock, right?
After all the political culture in our country is completely different from western countries.
Here, the leaders have various people flattering and roaming around them and with this blind fan following they also have expensive cars and big bungalows with a huge bank balance. Here the leaders remain VIP even after their retirement. In such a situation, when it came to the news that the Prime Minister of the Netherlands goes office on his bicycle, the people of our country went to shock.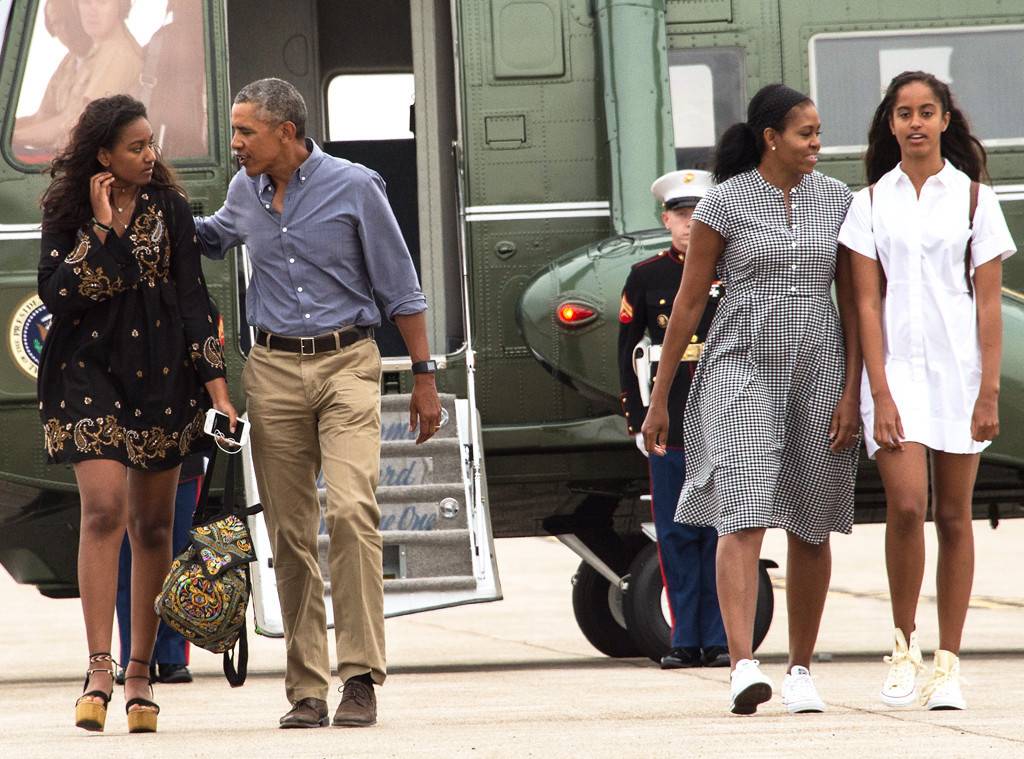 Nowadays a post on social media is becoming very viral, the post includes a picture of former US President Barack Obama, who used to the most powerful man in the world, the picture includes a caption: "I wish the leaders of India could learn something from him." So far, this post has attracted more than 30 thousand people and approx 29 thousand people have shared it.
What's The Post All About?
This post has a photo of former US President Barack Obama, wearing a black cap and blue jacket and is standing at the counter of a hotel. He is carrying  some notes in his hand, well! seeing this picture seems like he is in a restaurant or store. The viral also includes some text on it which states: "US President Barack Obama is doing a private job and here (in India) if someone becomes even a Sarpanch (head of the village-level constitutional body)  then his pride increases so much that his next three generations can eat for free."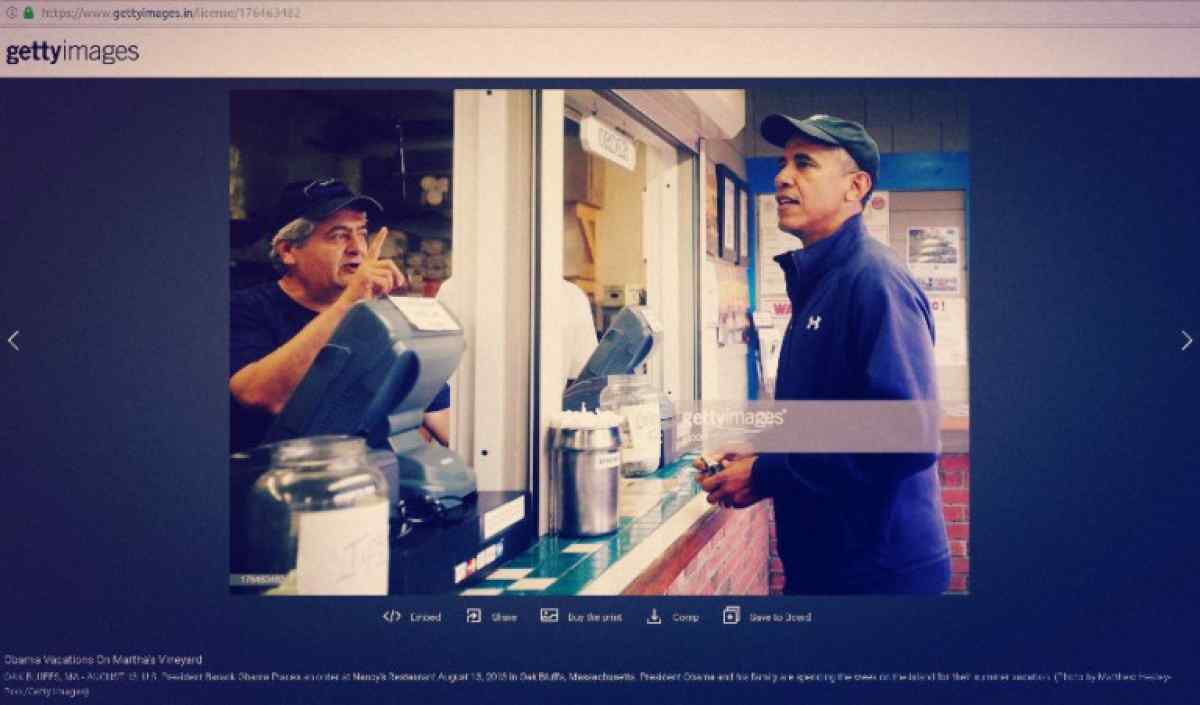 What Is The Reality Behind This Viral Post?
Well! in our research we found that the post is FAKE, former US president Obama is not doing a private job. Instead, the picture is of a usual day where Barack Obama is standing on the other side of the counter where customers stand. Whereas the second man you see in this picture is taking Obama's order. Obama is looking to the left and it seems that there is a rate card or type board on which he is looking.

Hence, proved that OBAMA IS NOT DOING ANY PRIVATE JOB & THE VIRAL POST IS FAKE.
What Is Obama Actually Doing After Retirement?
Now we have told you the truth behind this viral picture. So, let us tell you what Obama is actually doing after his retirement. On January 20, 2017, after giving White House to Donald Trump, Obama went out on vacation with his wife Michelle and two daughters. He went to visit the Caribbean Islands.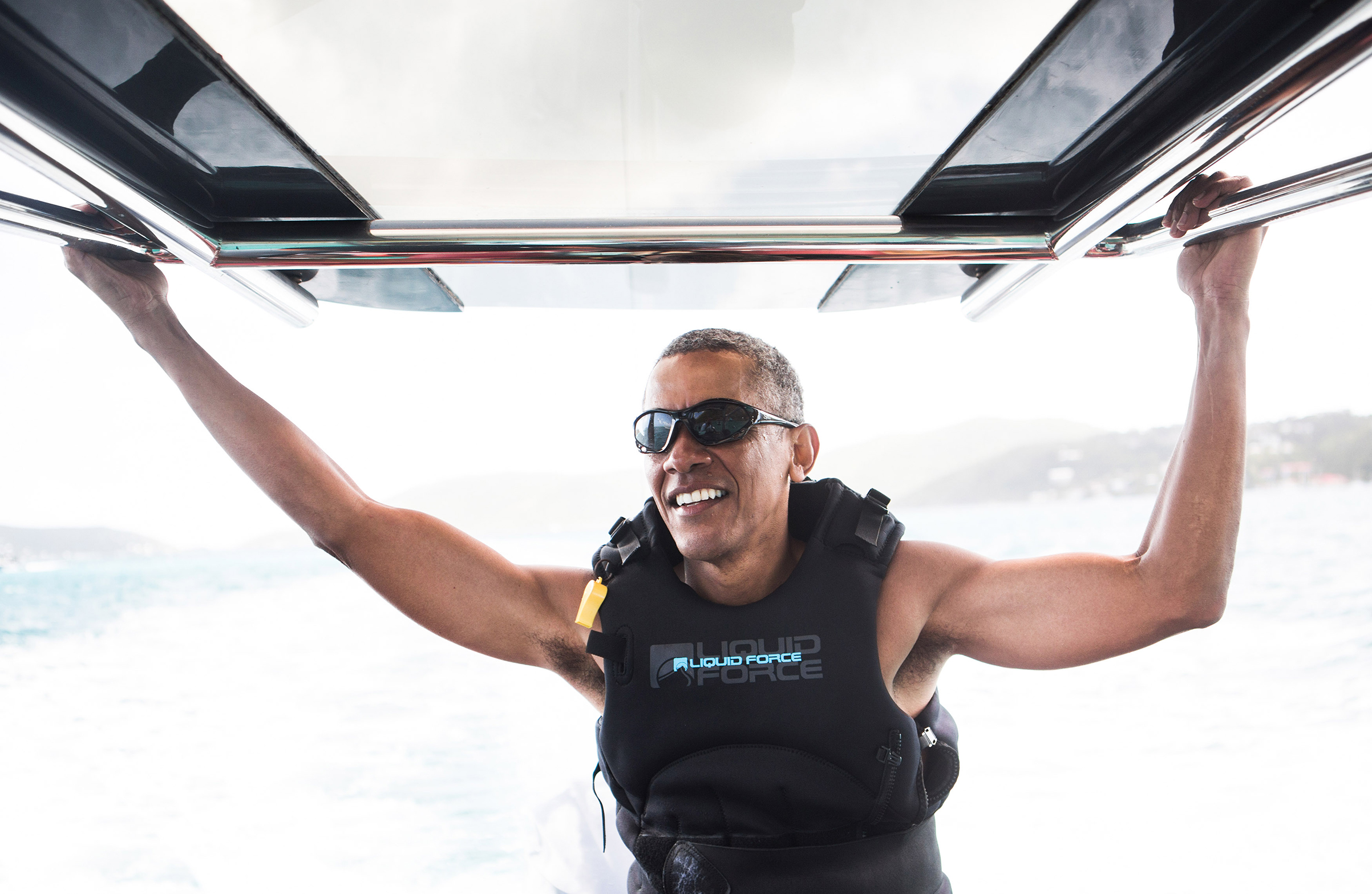 There he relaxed for some days and partied hard with his friends. Meanwhile, he also dealt with some publishing houses for writing a book. Reports say Obama is thinking of writing a book on his 8-year experience in the White House. His wife Michelle is also writing her autobiography.
There is no doubt that even after retirement, former US President Barack Obama is very busy. Well, guys, Obama is really an ideal man, presidents of all the nations should learn from Obama. He is surely one of the most successful presidents not only in the USA but in the world. In spite of being the most powerful president in the world, Obama never boasted and in this way, he had the same simplicity.