They are the bad girls of Television we love to hate!
These days vamps have taken the fashion world by storm. They aren't anymore only about stylish bindi or sarees. There is something very sexy about the television vamps currently.
They are the one who makes the protagonist's life hell on the show, but still as much as we hate them on the show, they still win us with their style and on screen presence.
Today we look at stylish vamps of Indian television who are getting a thumbs up for their style and acting on screen.
Anita Hassanandani as Shagun in Yeh Hai Mohhabbatei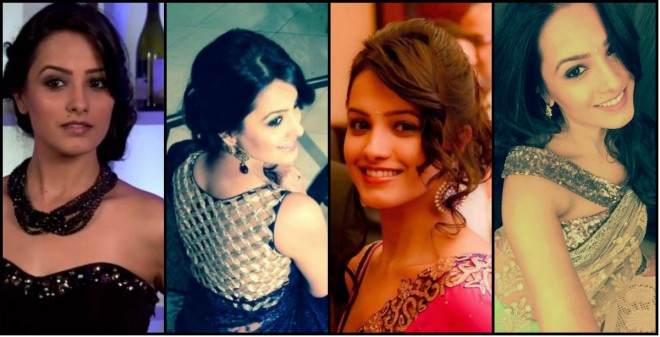 You got to agree she is one of the most stylish vamp currently who can give any lead positive character a run for their money. Undoubtedly the most glamorous on television today. As much as she is hated for her on screen character, she is loved even more as Anita in real life by her fans. She has emerged as immensely popular celeb on social media and if you look at her Instagram post, you wall fall in love with her even more. Her trendy sarees combined with the make up and hair styling makes her more stylish on television.
Shikha Singh as Aaliya in Kumkum Bhagya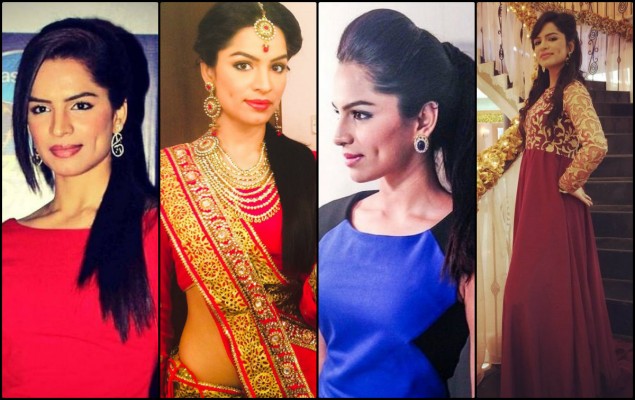 Truly a fashionista, be it her western look or traditional look, she does complete justice to that. She is young, vivacious and driven by hatred in the show, but as much as she is hated, there is something about her look and dressing that makes her one of the stylish vamp currently. If you love chic clothing and want to take inspiration for western outfits, she is the one to go for. She keeps on experimenting with her looks and that makes her most stylish vamp currently.
Kamya Punjabi as Damini in Doli Armaano Ki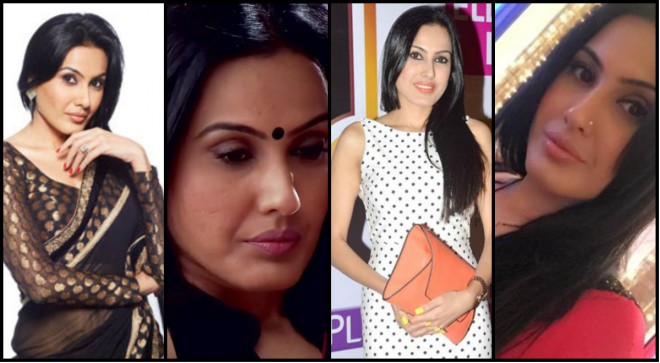 She has been playing vamps for a very long time now, currently seen as Damini in Doli Armaano Ki, she is defining style by her stylish bordered sarees and utterly sexy blouses. Carrying a tattoo in her arm also makes her a contender for  'The Most Stylish Saas Of All Time', don't you all agree? She comes across as a strong personality with lots of confidence not just on screen but also off screen.
Sayantani Ghosh as Nivedita in Itna Karo Na Muje Pyaar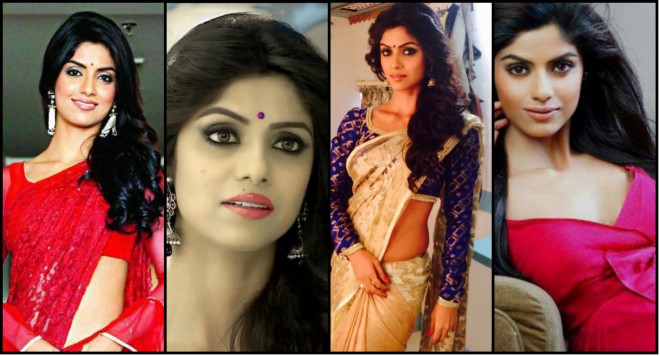 You can't help but drool over her in the show. She is stylish, gorgeous and a vamp we all love to hate. Her sexy chiffon sarees, deep cut blouses avatar make her amazingly attractive and sexy on the show. Her eye make up, smokey eye and those lip colours she wears on the show takes the sexy quotient to another level.
Achint Kaur as Durga in Jamai Raja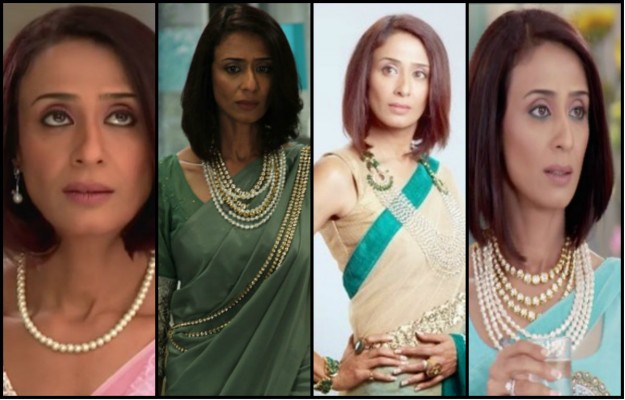 She's hip and happening mom on screen, she may play a baddie on screen but surely makes your head turn with her dressing and styling. She dresses her age, but still manages to look gorgeous and sexy on screen. Her high-collared blouses, sarees combined with the jewellery she wears makes her ultra-glamorous on screen mom.
So which of these on screen vamps you love to hate?
Don't forget to leave your comments below.