3… Amit Tandon with wife Ruby and their daughter Jiayana
Amit, who is best known for his role as Dr. Abhimanyu from Dill Mill Gaye has a cute family. Below is their adorable pic that Amith had shared on his social media accounts.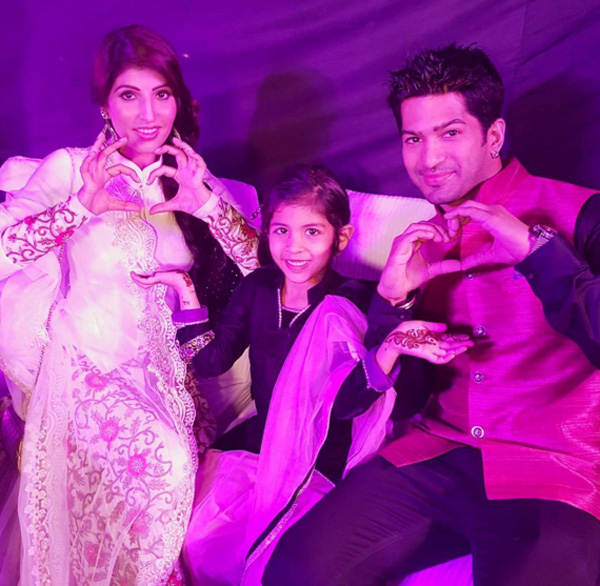 4… Juhi and Sachin Shroff with Samairra 
Juhi and Sachin, are famous faces from TV, became parents to cute Samairra. Juhi, famous for her serial Kumkum was on a sabbatical since the birth of her daughter and now she made a comeback with a daily soap.