Ardent Bigg Boss followers will agree with us that Armaan Kohli is nothing but an absolute nuisance.
Ardent Bigg Boss followers will agree with us that Armaan Kohli is nothing but an absolute nuisance. He loves to create a ruckus for no reason and brag about his strong personality. He yells at the highest possible decibel level and the sad part is he does it often. We wonder what he is even doing on the show; he should be taking serious anger management classes to deal with that fiery temper of his.
The Jaani Dushman actor is just the kind of man you want to keep a safe distance from. And just a tiny li'l fact we discovered about him recently. Apparently Mr Kohli who started off with his Bollywood career in the '90s was offered Shahrukh Khan's role in Dewaana. But call it fate or a fabulous decision, Armaan turned that offer down and King Khan made a dramatic entry into the world of glitz and glamour.
Getting back to the reasons, here's why we think that he's a deranged soul!
An expert in using expletives
If you think using cuss words on national television is a very cool thing to do then you definitely need to visit a shrink. The way Armaan abuses everyone on the show; it's downright annoying to discover that the makers have not cared a hoot, until now, to give him a serious warning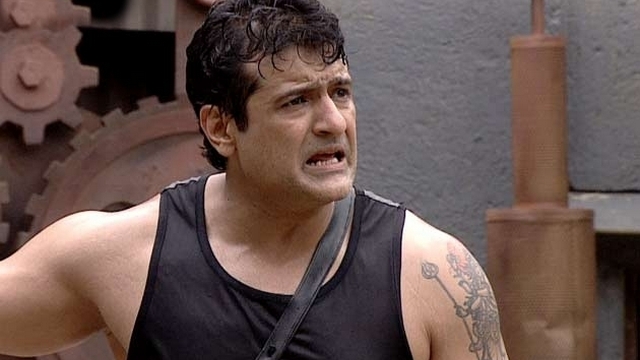 No respect for women
Even though it's disappointing that someone like Kajol's sister would hover around a person like Armaan, that's no excuse to talk to a lady rudely. Poor Tanisha is most of the times at his receiving end even after being an awfully loyal friend to him. He has also humiliated Kamya and Gauhar on the show with absolutely no hint of remorse on his face.
Self-praise
Fine, you have a strict set of value and beliefs, so what, everyone does! After every statement, you don't have to bang your chest with extreme pride and rave about how you have never ever compromised on your ideals.
Getting physically violent
Jumping from one place to another like an aggressive mad monkey is not going to solve problems, Armaan. He has fortunately not hit anyone on the show yet but his body language and bloodshot eyes suggests that he might do so pretty soon.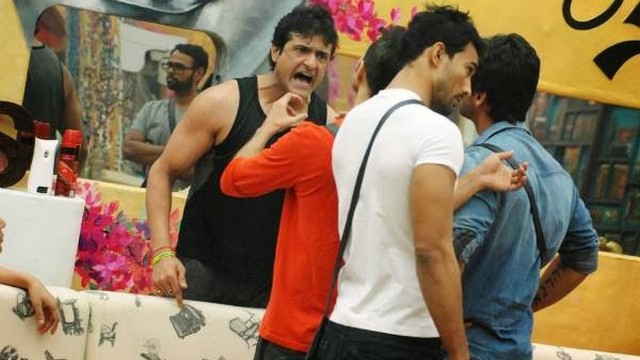 Not treating a task like a fun game!
If you have noticed Kohli gets all passionate and crazy while being a part of a task, as if it's a matter of life and death. Remember how he chastised Bodyguard actor Rajat Rawail for making a teeny-weeny mistake. If he had taken his film career this seriously he would had probably been somewhere else today.