Ladies and gentlemen, brace yourselves up for an actual beginning of the year as now is the time that the real creativity begins!
The geniuses have opened their mouth and blessed us mere mortals with a new word in Hindi language that has the real potential of changing lives and has the potential to even go as far as to be crowned as the word of the decade if not the century!
Surprised? Well, let's spill the beans and tell you what we are talking about.
It is all about the new word created by the Bengali beauty, Dimpy Ganguly in Bigg Boss 8!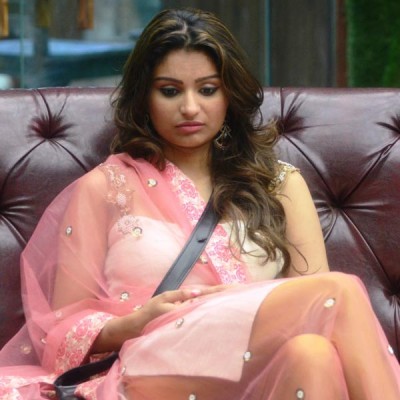 No one knows, including herself, the origin of this word which is called DEYU!
Apparently Dimpy used her great IQ (must be a genius than Einstein, huh??) to just give a name to someone who gives (gives what??? , We are clueless!! And so are you), simple term, DEYU! How cool is that?
The story doesn't end here though. The actual fun is that someone like Sambhavna Seth interpreted the meaning of this word in a totally different way. She feels DEYU is someone who offers sex for getting work or getting work done. Now, isn't it mind-bogglingly super creative? In fact, it is so convenient to portray a meaning of the word which is favourable for her.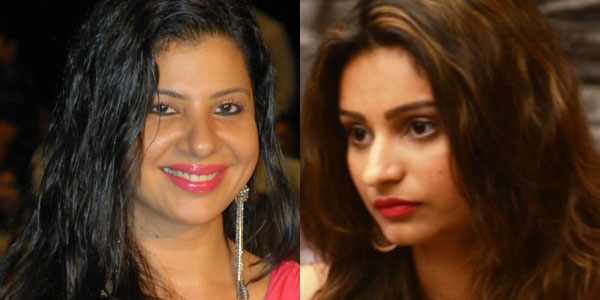 Talking about Sambhavna, she is the same girl who had boasted in the show that she studied in a Hindi medium school and all those Hindi cuss words are pretty normal language for her and are not at all shocking. She claims to have been brought up amidst such colourful lingo and is proud of it. In that case, how does a word, which is not even present in people's dictionary, DEYU, becomes so offending for her? And what about the whole action of explaining the meaning of it to Karishma Tanna? If that wasn't vulgar and insulting and offending, what else could be for a girl who is scared that this word can break her impending marriage? This is called seeking attention and creating issues when there are none to gain attention and stay in the show. For that, full marks to Sambhavna!
Coming to Dimpy, her dumbness quotient is seen to be believed! If you are weak in a language, learn the basics and then innovate rather than using half-knowledge to gamble with the aesthetics of a language and make it sound funny. Big fail on Dimpy's part!
In short, we don't know who is giving or who is taking or who is giving what and who is taking what!
All we know is that, Dene whale jab bhi data, data copied fad ke! 'wink wink'
Hope whoever is giving here is giving in abundance and keeps giving like that so that whoever is receiving gets it in good quantity!
For the rest of us, let's enjoy this show of giving and receiving!