Are you someone who dreams of drooling over a Margherita or Deep dish everyday? If yes, then you would completely agree with this story in Joey Tribbiani words.
Before I narrate this food story I would like you to watch the following video and introduce you to Joey Tribbiani, world's craziest pizza lover.
Hmmm! wasn't that inspiring enough? A pizza lover will do anything to grab that piece of meal which makes him/her grin. There is a lot that goes behind making a true pizza lover. It doesn't mean to be 'just a foodie' to be a pizza lover. It is very important to be guilt free and passionate freak to be a pizza lover.
It is very important to keep these things in my mind if you are FRIENDS with a pizza lover.
Never ever ever, ever ever order a pizza in their absence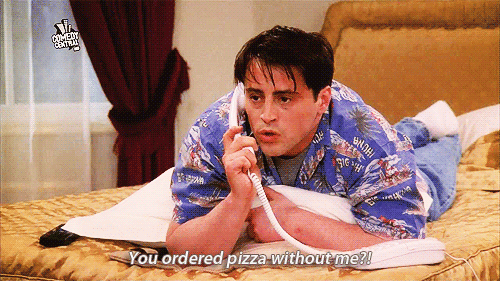 They like only pizza. Period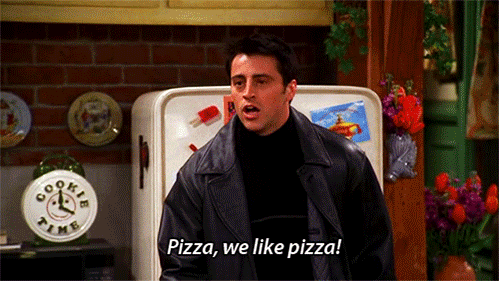 They can crush their crush who doesn't like pizza
They don't believe in the concept of sharing is caring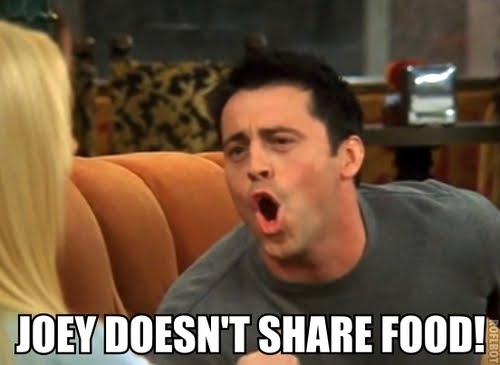 It doesn't matter if they add on few flabs here and there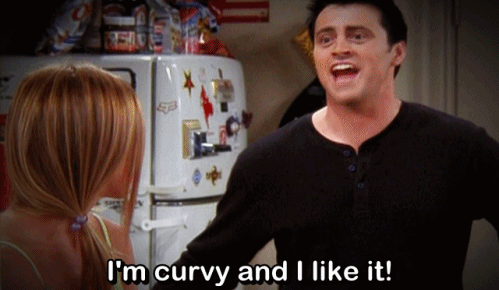 Nom nom..! Stop drooling, grab a pizza right away and enjoy your afternoon.