Mumbai street foods – Mumbai, the city of dreams, has a lot to serve you beside its beaches, lavish restaurants, picturesque views of the sea and skyscrapers.
While walking in the hustle-bustle of the city, you would find things like, red buses with two doors, local trains with little space to stand, fishermen with baskets loaded on their heads, fashion and the mouth watering street food.
Here is the list of Mumbai street foods every mumbaikar should know about:
Mumbai street foods –
1 – Pav Bhaji:
With an interesting history of this cuisine being served to labours as their meal for night, bhaji is made up of mashed potatoes, tomatoes and other veggies, which is to be enjoyed with toasted butter bread. You may add butter to bhaji as per your taste.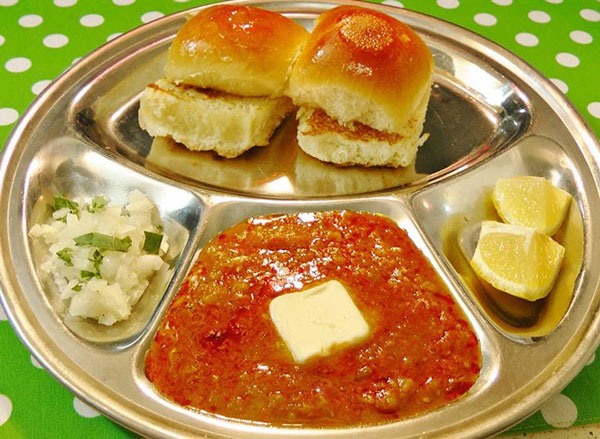 2 – Vada Pav:
Also known as Bombay burger, commonly served as a breakfast, vada pav is the bread bun stuffed with potatoes wrapped in gram flour batter and served with chutney and fried chillies.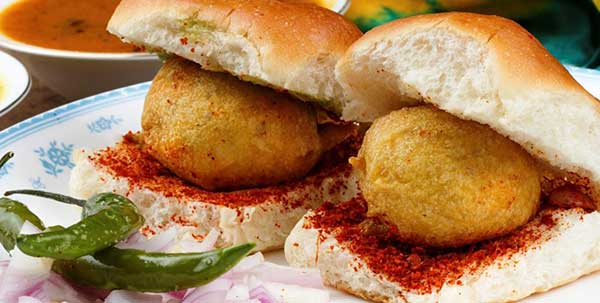 3 – Bhel puri:
Bhel is the puffed rice served as a chaat with tangy sauces and spicy chutneys. It  is a savoury snack, you would find, often been served in paper rolls and eaten by 'papadi' as a spoon. The ingredients used in the bhel puri are potatoes, tomatoes, onions, moong, namkeen, and things which you would like to add on.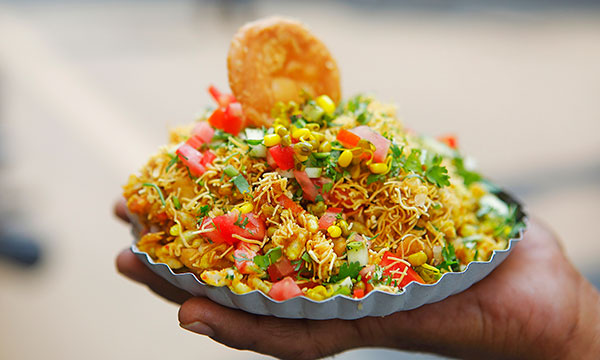 4 – Sev puri:
It's a crispy tangy chaat made up of batata (potato), sev, onion, tomatoes, coriander, moong and variants of chutney.  The difference between sev puri and bhel puri is that, the prior is stuffed puri while the later is the mixture of bhel and veggies.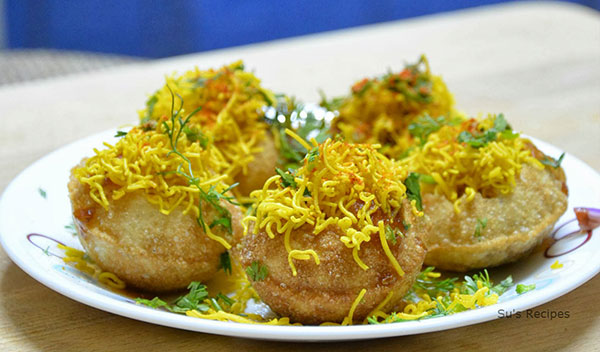 5 – Batata vada:
Batata means potatoes in Portuguese. These are the stuffed potato balls, dipped in chick pea flour batter with sprinkled spice, deep fried and served with chutneys. Also known as aloo bonda, is crispy on first bite and soft while eating the inner mashed potato stuffing.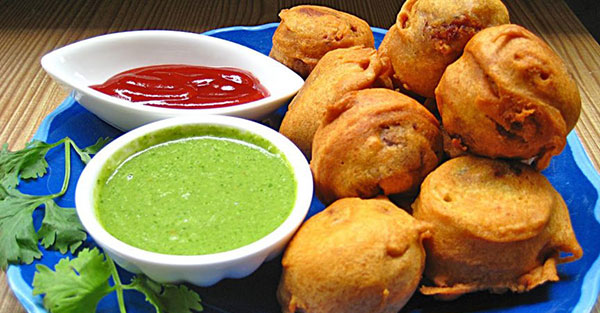 6 – Pani Puri:
Pani puri or golgappa is a crispy fried puri served with  myriads of flavoured water, according to your taste. It is a round puri, either of flour or semolina, fried and poked from middle to stuff with chick pea, batata, onions,  chilli and masala.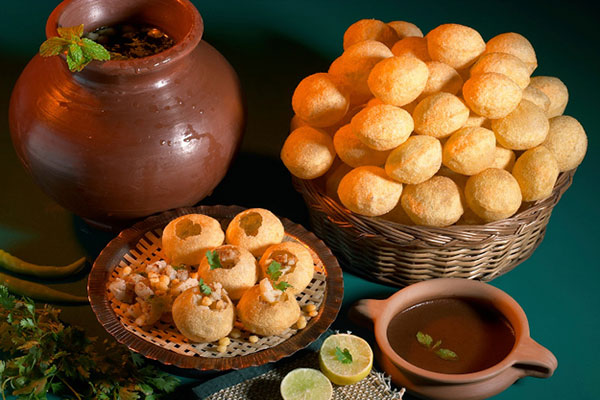 7 – Bombay sandwich:
If you love cheese go for it, veggies are always accompanied. Named after the place to show how taste of city is exhibited between two slices of bread and served to people, usually at streets.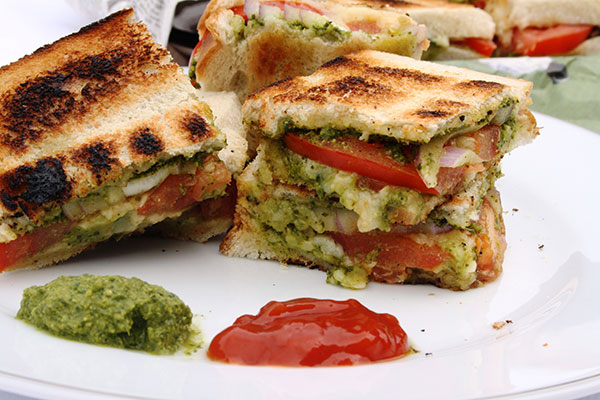 6 – Ragada Pattice:
Twin of chole tikki, ragada patties is a cuisine of Maharashtra and Gujarat. Here ragada refers to choley and pattice which is localisation of the term pattise, is made up of potatoes. Enjoy them with chutney as well, like any other street food.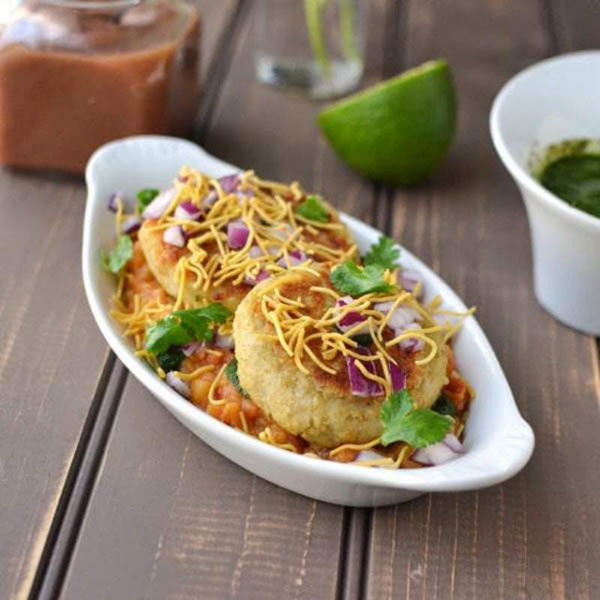 The best part of living in Mumbai is Mumbai street foods. Especially when it comes to the street food, no other alternative could be as economical, suitable and finger licking good in taste, as these food mentioned above. So if you have been to Bombay and you didn't live the street life of the city, which includes travel and food, then, you missed the best of the city.