Dubrovinik is a place located on south of Croatia known as the '˜Pearl of Adriatic', has Gothic Renaissance, baroque churches, monasteries, palaces and fountains.
Dubrovinik is a place located on the extreme south of Croatia and is known as the 'Pearl of Adriatic'.
This beautiful place has preserved beautiful Gothic Renaissance and Baroque churches, monasteries, palaces and fountains. The old city of Dubrovnik is now a world heritage site by UNESCO.
When you travel to Dubrovnik, it is one unique place that has a lot of gothic sites as well as some beautiful landscapes to visit. It is one of those off-beat places where less people travel and you can have your exploration walk all around the city.
Some the places where you can have a visit are:
City Walls and Fort:
The city 500 years old, the walls make up the picture that everyone imagines when people think about Dubrovnik and actually it sets out to be pretty cool. Dubrovnik is a city which is rich in history and its strong walls and old forts symbolize the Croatian pride.
Cathedral of the Assumption of the Virgin:
The Assumption of the Virgin is Dubrovnik's amazing cathedral of the old times. The Baroque style and the treasury is a sight to behold completelyand orthodox churches are the places that never fail to impress. They are different from most other traditional churches.
Climbing the Hill of Dubrovnik:
If you are a hiking enthusiast, Dubrovnik is a place. The climb to the hills of this Adriatic city is a great story for the adventure.The view you witness on reaching the top will actually take your breath away and one of the surreal experiences.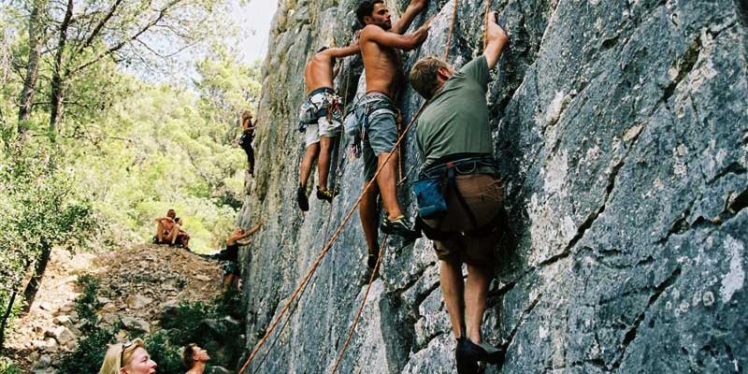 Get lost in the City:
Get lost in Old Town Dubrovnik. There are tons of little alley ways and streets that is like a maze of the walled city. Have a walk around the old city in footloose manner.The city is not too big,you might end up from where you started and you also will not regret the walk
Activities for Children:
Dubrovnik offer some really exciting places for children. A short boat ride from the Old City harbour to the nearby Island of Lokrum will be a good option . This place also offers swimming in the Dead Sea, trip to the botanical garden.also do not miss a visit to Konavle and enjoy horseback riding.
Food
You can try eating some pastries at local shops at Dubrovinik and apart from that, cuisine of Dubrovnik and the islands follow the trend of modern nutritional cooking. The local restaurants in the town offers some delicious dishes of oysters.
Dubrovnik is one of the those exotic destinations which you will love to explore and can have one of the great experiences that you will cherish for a long time!