Taj Mahal is one of the wonders of the world. But it is not known that India has ten more wonders!
Is it completely an irrational thought that our darling India has only one meaning to offer when it comes to visiting the splendid land, and that is the Taj!
Yes we agree that India is synonymous to one of the eight wonders of the world, the Taj Mahal, but that is not the end of the story!
Well, Taj only begins to define the magic that India holds in the intricate spots spread far and wide across its length and breadth. There is so much more to this sub-continent that spells scenic beauty, picturesque landscapes, intriguing history and endless tales of delectable food.
Indian civilization is an interesting subject in itself to explore, which was laid 5000 years back and it is worth to study and understand the legacy. Some of the travelers find it mesmerizing and give the due to the ambience that they receive from India by spending months in the thorough learning of the country. And as we all know that today India an enthralling mix of modern and traditional societies which creates a distinct USP for the nation and is worth a mention.
Here I have tried to give you 10 compelling reasons for traveling within this enigmatic land, keeping the magnificent Taj aside.
1) The Magical Capital – Delhi
From times immemorial, Delhi has carved a niche for itself when it comes to world history. Being the capital of the nation, it grabs all the attention from the travelers across the globe and welcomes one and all with an open heart and the warmth that it has to offer. The intriguing streets of Chandni Chowk, magnificent historical monuments such as Lal Qila, Qutub Minar and Purana Qila , the modern heritage sites like Lotus Temple, and Akshardhaam Temple, the modern shopping malls presenting fine examples of architectural brilliance, all present more than ample reasons to visit this city of magic. The mouth-watering diverse cuisines from Mughlai to Chinese to typical north Indian delicacies, food adds on to the magic. Shopping cannot be more enjoyable as it is Delhi, considering a hoard of local bazaars offering goodies at throw away prices.
2) Forts and Palaces of Rajasthan
If Taj Mahal was built by a Mughal ruler, there are many other forts and palaces which lace the western landscape of India defined as Rajasthan. The artistic genius displayed in these historic splendors is sheer eye tonic and it translates as a paradise for those who love exquisite craftsmanship. The most popular forts of Rajasthan that tourists frequently flock are Amber Fort, City Palace, Hawa Mahal, and Ranthambore Fort. The list seems to be endless. One has to get to this land of Rajwahdas to experience them all.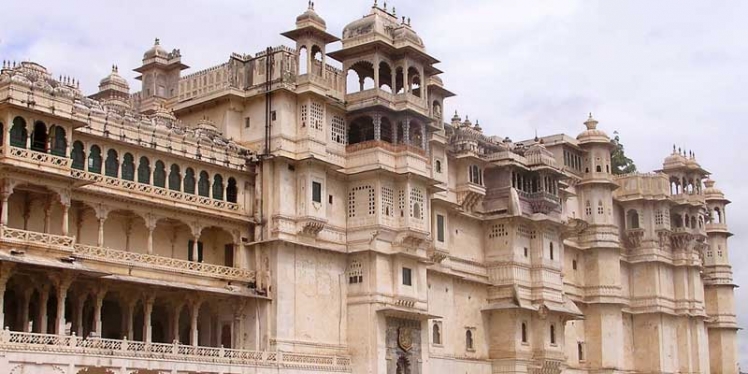 3) Heart Warming Kashmir
A Kashmir Tour makes you explore the most celestial destination of India which is synonymous to paradise on earth. Its incredible scenic beauty and engrossing adventure sports facilities make it a big hit with both national and international tourists. It wouldn't be wrong to say that if you have not seen Kashmir, you have not seen India. Although there are several enchanting destinations in Kashmir but the most famous ones for beauty and adventure are Gulmarg, Pahalgam, Sonmarg and Drass. Come to Kashmir and liven your senses.
4) Camel Safari in Deserts
Deserts of India are another exciting reason to visit the nation because they offer thrilling desert safari trips. This is one thing which the visitors love to do while vacationing in the sandy dunes. Steering Thar Desert while holding onto the hump of camel is an enthralling experience in self! And to watch the traditional villages on the go is just like adding cherry to the caramel pie. Desert Safaris give you a brief picture of the authentic culture and lifestyle of the places. Unlike the cities, the villages in India carry the essence of the traditions followed by people over the ages. One must experience them once in a lifetime.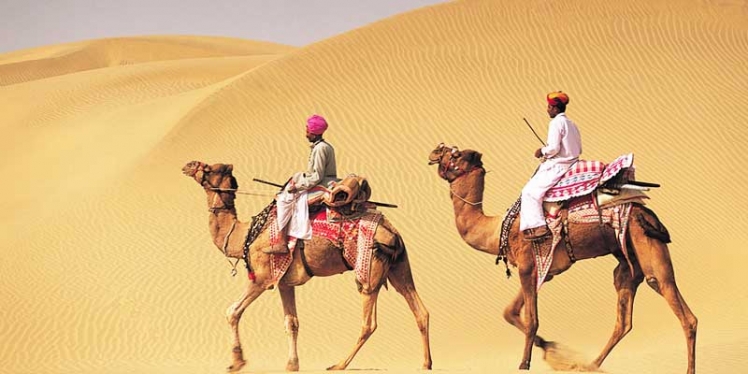 5) Khajuraho Temples
If you are planning to visit India, this has to be one of the reasons. Included in World Heritage Site, Khajuraho temples are supposed to be one of its kinds in the world. Erotic sculptures beautifully ornate the walls of the temples and reflects the ideology of the famous book "Kamasutra". Relive the magic of love and romance while wandering amidst the ancient edifices.
6) Palace on the Wheels
Traveling this train on a Delhi-Rajasthan route is an experience in itself. The royalty it exudes with the ideal hospitality makes it popular amongst the foreign travelers. This is one of the most fashionable and expensive way of travelling through a train as the locomotive is adorned in luxury and style exhibiting the traditional Rajasthani culture. A must try!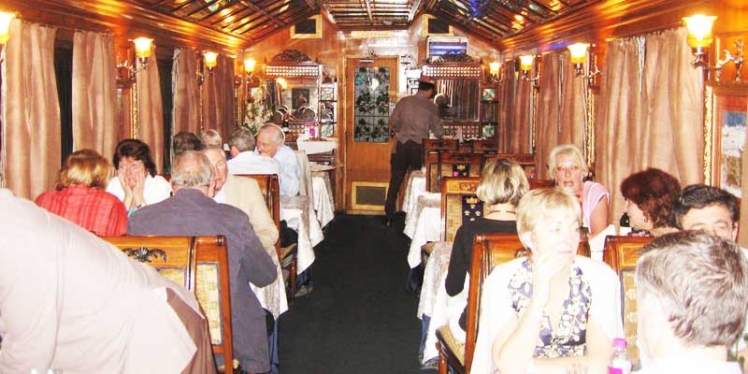 7) The Healing Ayurveda
As old as Indian civilization itself, Indian Ayurveda is not taken as a medicinal therapy but as holistic science which rejuvenates mind, body and soul. These healing therapies simply use the most basic herbs and exercises. Kerala and Rishikesh are amongst the top rated ayurvedic destinations in Indian. To rejuvenate the mind, body and soul, one must visit the Ayurveda Destinations. One fabulous reason to be in the country!
8) Breathtaking Himalayas
Himalayas shadow India. It protects India and is indispensable part of its landscape. The region gives a major boost to tourism which includes many adventure activities which one can explore. Picturesque towns in the foothills of Himalayas are the grandest reasons one can spend the holiday of a lifetime here. Many unexplored small yet beautiful villages hold all the treasure one must experience while on a serene getaway.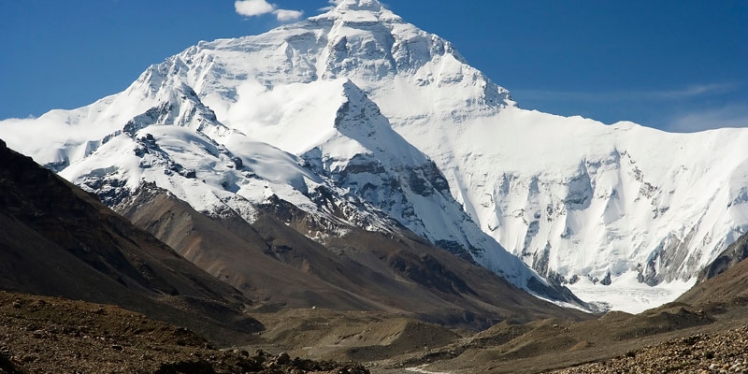 9) Marvels of Kerala Backwaters
This one is one of my favorite reasons to be in the country. Kerala offers enigma! I get transported to another zone altogether. It indisputably is an abode of blue waters, with quaint coconut trees lined up to make picture postcard look. You must experience the intoxicating beauty of Kerala backwaters on your visit to one of the most interesting places of Southern zone, while cruising the waters on a traditional snake boat and relishing the fresh coconut water directly from a coconut kernel.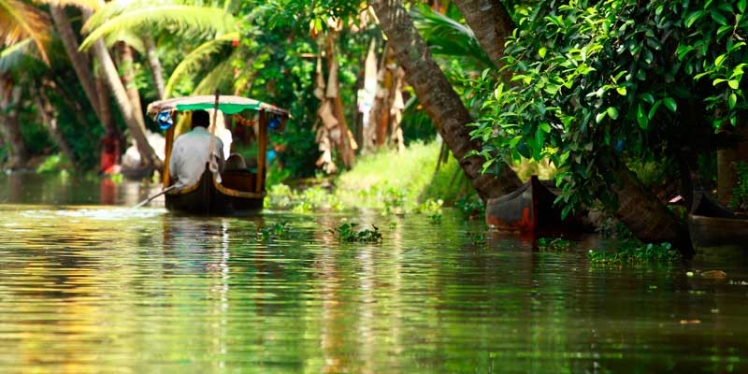 10) Wild Life at Jim Corbett National Park
Oh yes. One of the most popular reasons to be here! This is one of the celebrated national parks of India. Based in Uttranchal, it comes under Project Tiger Scheme and is a World Heritage Site as well. Corbett is a paradise for birdwatcher too with around 580 different species of birds. Folks who keep keen interest in wild-life cannot do without being in this park once in the lifetime. It offers ample opportunity to explore and understand the wild nature at its best.
So folks, these are my favorite 10 meanings to this mesmerizing country of heritage and culture, that define the Indian Magic for me. What are yours?