Physique Of Rana Daggubati In Baahubali –
Rana Daggubati's physique as Bhalala Deva in Baahubali has caught a lot of attention. His bulkier body is inspiring many people to get a body like him. I mean, who will not like to have a sexy body like him? He is just impressing and leaving people stunned, all at the same time in the movie, agree? His avatar in Baahubali: The Beginning was impressive, and now his bulkier avatar in Baahubali: The Conclusion has left people questioning "What the hell is the secret behind such a physique?"
You don't have to keep scratching your head anymore now, because Rana Daggubati's fitness coach revealed the secret behind it.
According to Dailybhaskar.com, Rana's fitness coach "Kunal Gir" has been training him since the time he had not even entered the movie industry.
Here's what he revealed "My first meeting with Rana was in 2008, it had him asking me to give him exercises that would help him lose weight. Yes, he was quite overweight then."
This was all about the Rana's past, as Kunal reveals that he actually started taking fitness seriously since he started working out for his big movie "Baahubali."
We might think that everything is simply perfect, but according to his coach, there was a defect in his physique.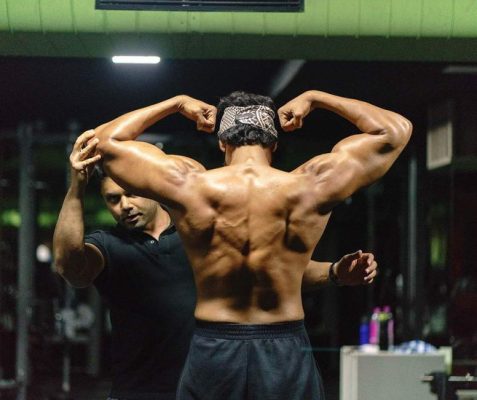 Yes, he revealed "Yes he won applauds for his look, but Rana actually looked disproportionate in Baahubali. His body looked asymmetrical and people like us (fitness trainers) can make that out. His two body parts were quite weak – arms and chest. And so this time I made him concentrate on those instead of his back and his legs etc."
Rana was trained on his arms and chest more during the preparation of movie.
Kunal added – For his arms, the trainer utilized the BFR technique which is the Blood Flow Restriction training. "Here we would tie bands around Rana's arms. This would restrict the blood flow making the arms looked pumped up. With the bands being tightly wrapped, the blood could flow into his arm, but could not flow out and staying there for some-time making his biceps look bulked up. Yes it sounds scary but it's an age old technique followed since 25 years and we do it scientifically." 
For chest exercises, Rana used to exercise with dumbbells and chains.
Surprising, isn't it?
Here are some pictures you need to check out ( Physique Of Rana Daggubati In Baahubali )–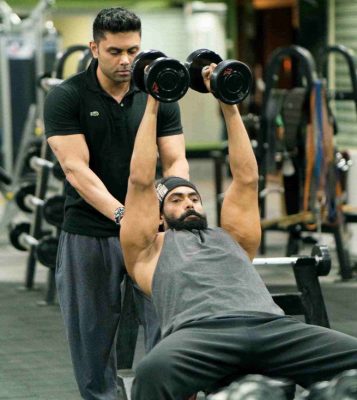 Here's another one –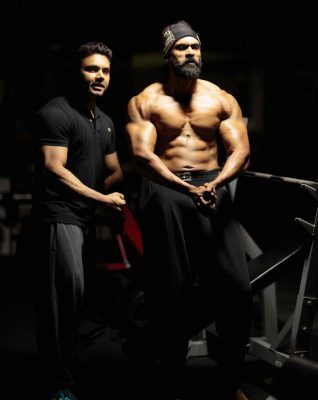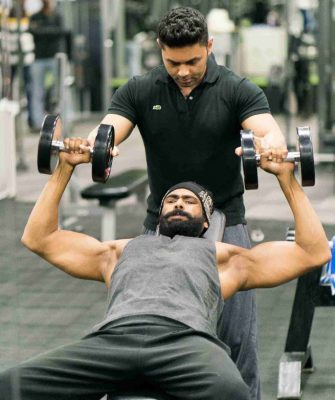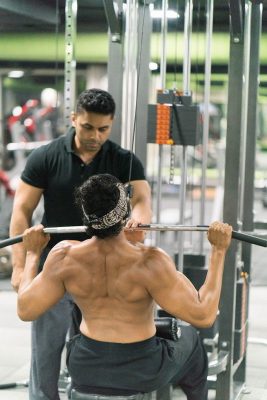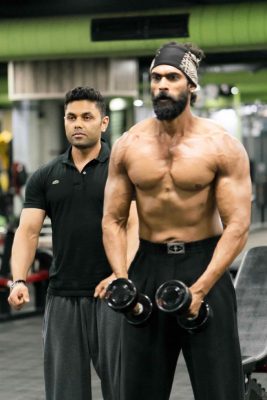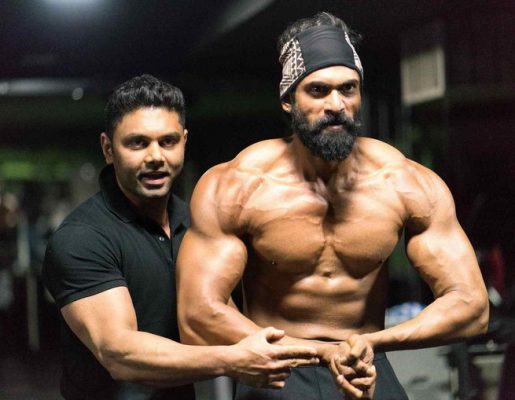 A lot of hard-work resulted into such an inspiring body.
According to Dailybhaskar.com, the celebrity trainer Kunal Gir is now busy training Ranbir Kapoor for his Sanjay Dutt's biopic.
Source – Dailybhaskar.com.