Bali is one of the most exotic destinations of the world for people who love to explore unbounded places. Ubud, in Bali, is one such city that has a lot to offer when it comes to exploring, shopping and dining.
The fun part of any holiday remains incomplete without tasting the local food and getting home some exciting souvenirs! Don't you agree?
Well, same is the call of Ubud, the beautiful city in Bali! Located in tropical Bali, Ubud; is one of the most fascinating travel destinations of recent times. As the cultural and commercial core of the island, it grants many culinary and shopping treats to the tourists.
Let us explore the myriad choices for leisure dinning and bargain hunts in Ubud.
In reality, the fine dining at Ubud is designed to satisfy varied taste buds. Who will not go gaga over delectable tastes and tempting aromas? And things will turn even more exciting if one gets the chance to explore the delicacy corridors through the bargain-basements of the shopping hubs.
Café Wayan and Bakery, situated at a distance of 3Kms from Monkey Forest, serves the most widespread set of choices of Balinese specialties. If you can make it on a weekend, do not miss the luxurious traditional Balinese buffet served on Sunday evenings.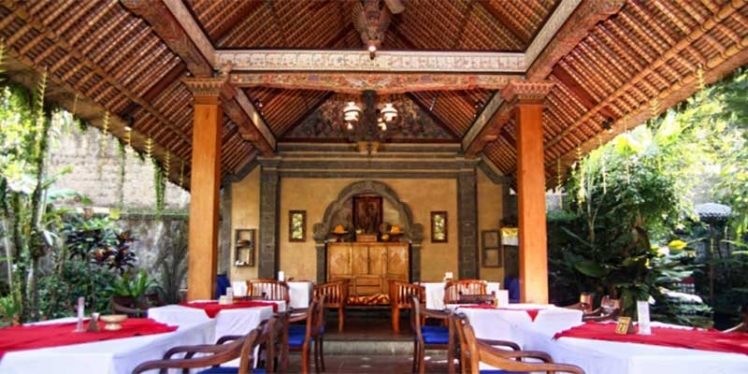 Similarly, Dirty Duck Restaurant locally known as Bebek Bengil is another name. Placed in the heart of Ubud, this eatery is popular for specific innovative à la carte recipes including snails, fish and chips, finger foods and obviously the famous crispy duck steamed with a combination of Balinese spices and then quickly deep-fried at a high heat for a very crunchy result and amazingly delicious taste.
IbuRai Bar & Restaurant is another must visit eating place. Since 1960, this outlet is widely known for selling delicious, reasonably priced and amazingly healthy food.
Now, are you a shopaholic? If the answer is yes, then Ubud is the place for you. Here the shopping experience is no less than being on the seventh earth. The choices are endless starting from jewellery to furniture. You name it, in all probability you'll get it.
There are few best handicraft centers which highlights both traditional as well as chronological side of Bali. Names like Sukwati and Ubud are the two most talked markets related to craft and cloth shopping. Choose the best of Indonesian dresses, shirts, scarf, cushions, scarf, bags and batiks from Sukwati market. On the contrary rattan stuff – bags, baskets, placemats and tissue box holders made of coconut husk, sarongs, pareos, masks, bags, salt and pepper shakers are the best picks at Ubud market.
Celuk village is the stop for bagging a few metal artifacts. Here the shopper is blessed with copious choices for gold and silver ornaments.
Ubud is also packed with malls and flea markets.
The area appears like a paradise for fashionistas where one can get hold of replicas of famous designer wears. Jalan Raya tops the list because of its moving collection. If wood crafts is what you are looking for then it certainly ends in Mas village. Batubulan presents you with its stone carved pieces, ideal as keepsakes. Nusa Dua on the outskirts of Ubud is another hub for handicrafts.
Pamper your tongue and satiate your shopper instincts, only at Bali's paradise, Ubud! The Place to be!
Our Tip – At Ubud, credit cards are accepted everywhere except for the family owned souvenir and gift shops.