This man is on a mission!
He is dating 365 different women from all walks of life this year and he totally loves it!
Till now, he has dated 113 women ranging from a 21-year old to a 105-year old woman (his grandma)!
Wait! Wait! Don't just pass him off as a womanizer, playboy or a Casanova just as yet!
This Romeo from India has something else on his mind… something that might just move you to tears!
How?
Keep reading! 😀
Meet The Man – Sunder Ramu
Sunder Ramu is a handsome man and a highly qualified fashion photographer and actor from Chennai, India. You might have noticed him in the 2011 movie Mayakkam Enna and Aishwarya Dhanush's '3'. His photographs are a regular feature in the magazine, Femina.
He decided to embark on this remarkable feat when he started feeling lonely. Not only did he persuade so many women to date him, he also makes the moment worthwhile by making the dates special. <3
Not only does he want to meet new and interesting people from all over India, he has planned to use these dates as a measure for doing something good in this world – charity.
What is his quest all about?
Sunder decided to include women from every age category into his repertoire of dates. Till now he has dated about 113 women, which also includes actress Shriya Saran, Lekha Washington and Singer cum RJ Suchitra Karthik Kumar.
Now that is impressive!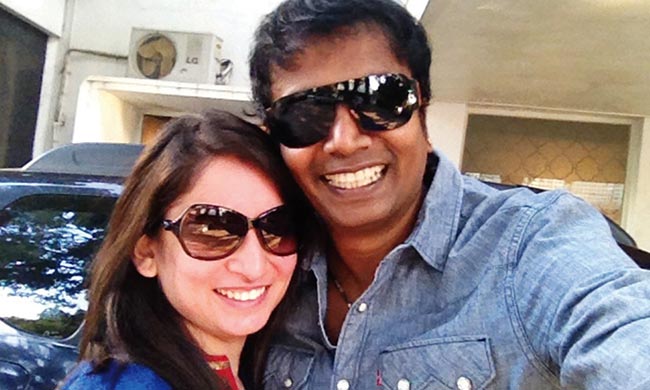 There is, however a catch to the story, he specifically highlights to every woman he takes out on a date to either cook the meal themselves and pay for the preparation or visit a restaurant and pay for the bill themselves if they dine out.
For him it is simply not a date, it is just a meal two people share together. He does not want people labelling him as a 'serial-dater'.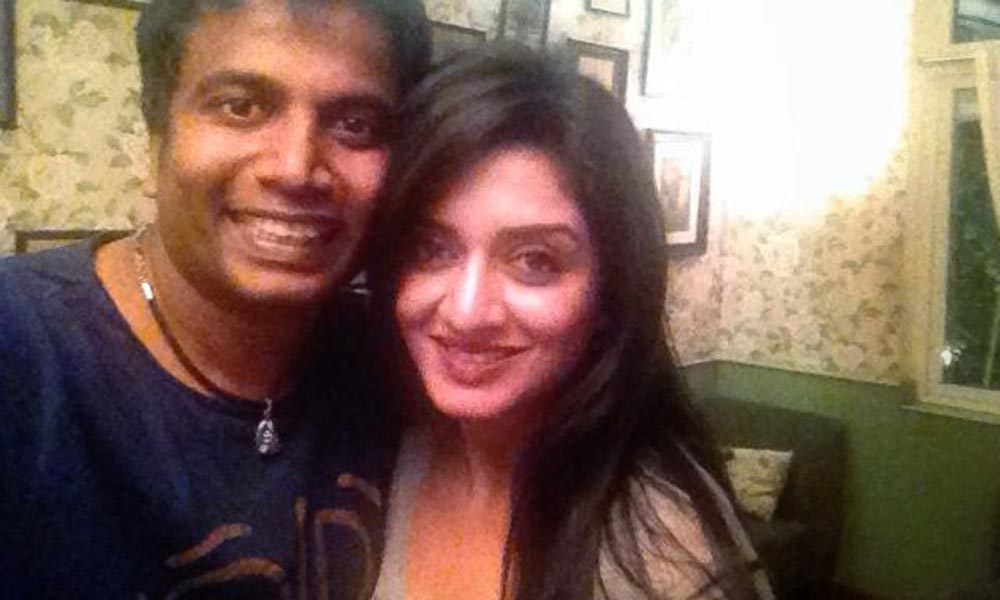 Stop jumping to a conclusion!
No, he is not a miser, he has the utmost respect for women, and he simply helps others via this… how? He donates the money he saves from such dates and donates them to various NGOs across India which his friends suggest him. And… he does this every month! The money he donates helps underprivileged children to complete their education and lead a better life. He also visits various old age homes, orphanages and animal shelters and buys every occupant a meal. J
Not only does he sponsor the meals for all the residents of the NGOs he visits, he also relishes the cooked meals with them.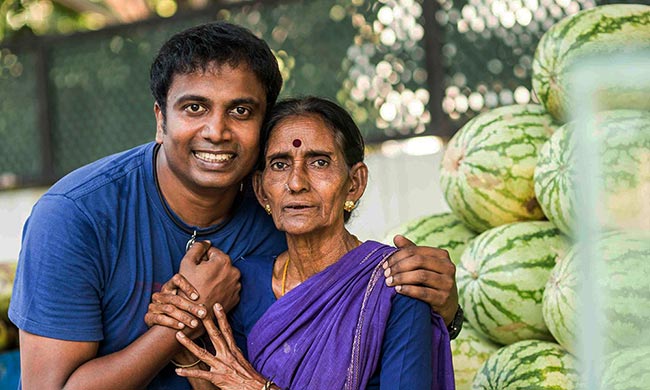 Why This Quest?
He claims he was getting too comfortable being single and he decided to use his 'singularity' for a good deed. Now, not only does he meet beautiful women, he also dates women the age of his mother!
Till now, he has dated numerous celebs from Chennai including a garbage collector and DMK Chief MK Stalin's wife, Durgavathi.
For him, it's not at all about sex or hitting a relationship with them, it's all about sharing a meal with new people and helping poor children later on in the process. J
Being a photographer, he chooses not to carry his swanky DSLR with him on any date, he considers it a distraction and a buzzkill to meaningful conversations.
Future Plans
He plans to chronicle his entire quest into a neatly compiled book later on, sale proceeds of which will be donated to NGOs all over the country.
"I want to sponsor a healthy meal for different homeless people every day from next year", he suggests.
We hope he completes this quest soon and successfully! After all, a good deed should never go unnoticed!
If you are a woman reading this, why not date him for a day?
You might just end up having a good time and helping needy people in the process. All you have to do is to visit his twitter handle @sunderramu and see all his dates, his social work and a little more about his life.