Muskuraiye kyuki ap Lucknow mei hai!
Well every Lucknowite shares the same emotions about this city.
Whether it's Nawabi status or delicious Kababs, we are always proud to be a part of this city.
But trust me the city is more than the kababs and Nawabs.
There are some things that no one but only a person born in Lucknow will understand.
Whenever you say, you are from Lucknow, you stay yes with pride but sometime you find it hilarious when people try to stereotype you or say things which aren't entirely true.
Today we look at things only Lucknowites will relate to!
Ama Miya Pehle 'Aap'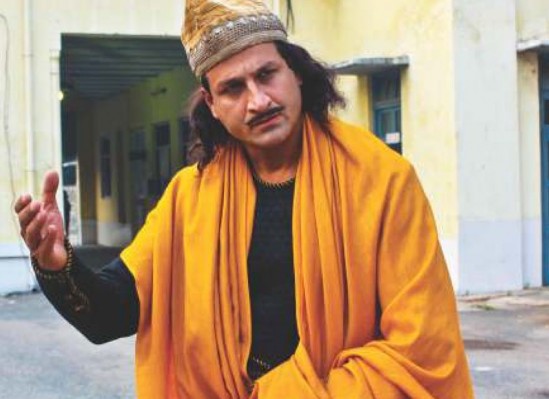 Yes we truly use the term 'Aap' a lot but that's the way we give respect. I find it funny when people ask questions like does 'Pehle Aap' culture really exists in Lucknow? But what is there to laugh? Trust me it's not a joke guys, it still happens here and we are proud of it. The culture must be fading but still it's very much there.
You can miss anything but not Tunde-Kabab!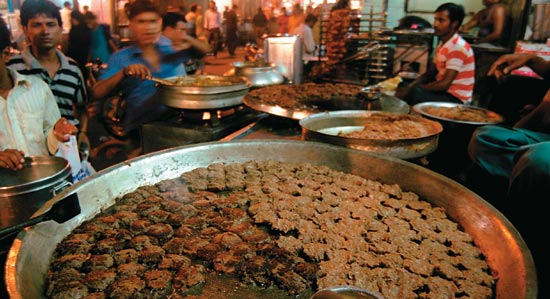 Anyone who tells you, he/she is travelling to Lucknow, the first thing You tell him in case they are non vegetarian that they should without fail try Tunde-Kabab and trust me we say this with pride. Also remember the times when you tell your friends, you are going to Lucknow, they will only ask you- Bhai Tunde-Kabab jarur lana! Well nothing can beat the delicious food of Lucknow.
Lucknow ke Nawab!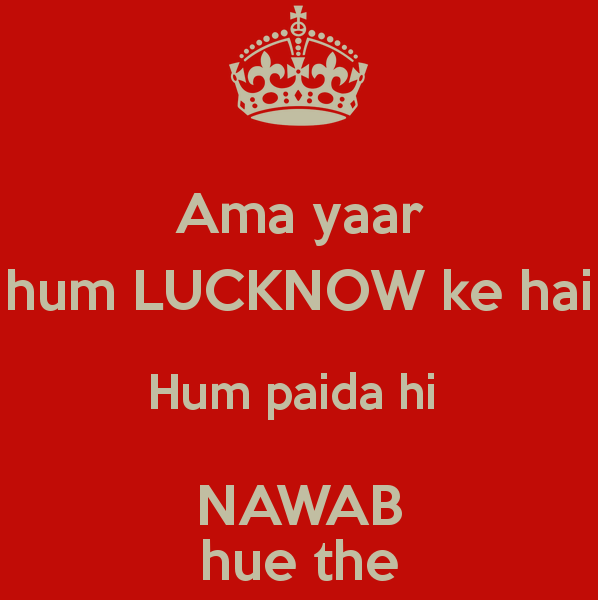 Even though you have no connection with any Nawabs, people will still say- Wah toh aap Lucknow ke nawab hai! And well yes if you want to call us that, we are extremely happy and proud to hear that.
We Invented of so many 'Bhokali' words!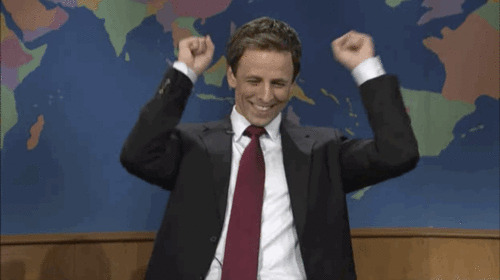 Jyada 'Bhokal' mat dikha, well if you understood this, I am sure you are either from Lucknow or have a friend who is from Lucknow. Tafri, jugaad are some of the words we frequently use in Lucknow.
You may only know chicken curry but it's ChikanKari for us!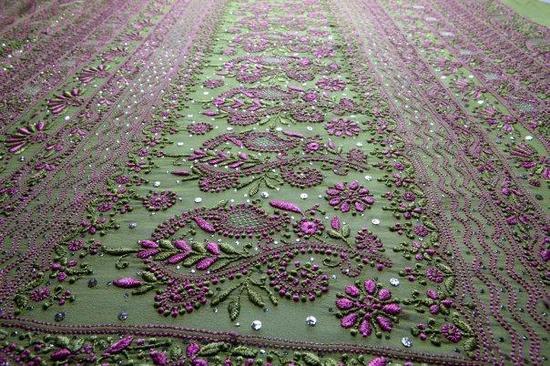 As much as kababs and other things Chikan suits and work is really famous in Lucknow. I can't forget the times I go to Lucknow and my friends tell me to get chikan suits for them because everyone knows there's nothing like Lucknow chikankari!
It's not go Goa for us but go Ganjing!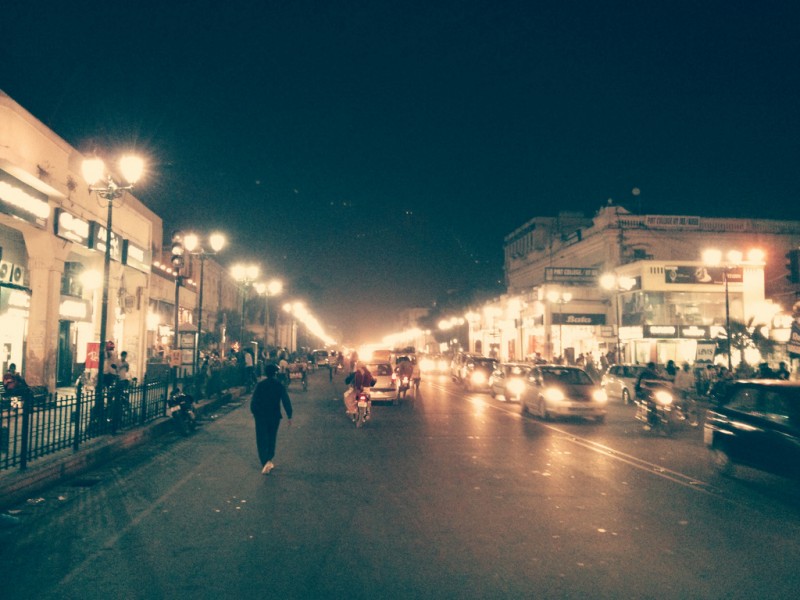 You may be away from Lucknow but you can't forget Hazratganj ever in your life. You get nostalgic if someone talks about Hazratganj, don't you?
We have our own Marine Drive in Lucknow 😉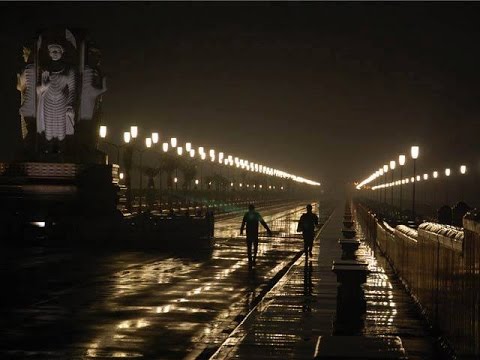 Mumbai has Marine Drive and so has Lucknow. You know you love going there with your friends and enjoy every bit of it.
Lucknow Mahotsav is not less than a festival for you!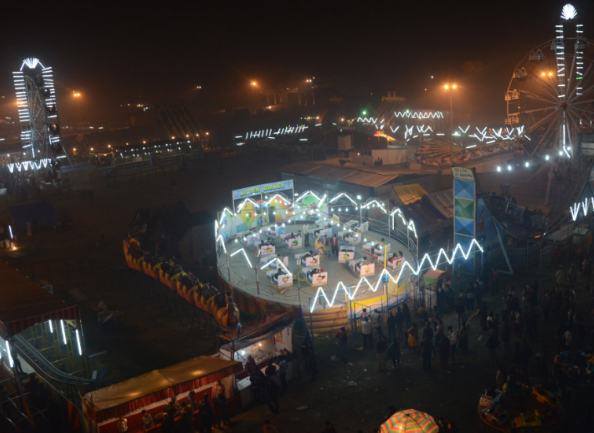 And you wait for it every year, don't you?
Kulfi-faluda taste better than ice cream for a Lucknowite!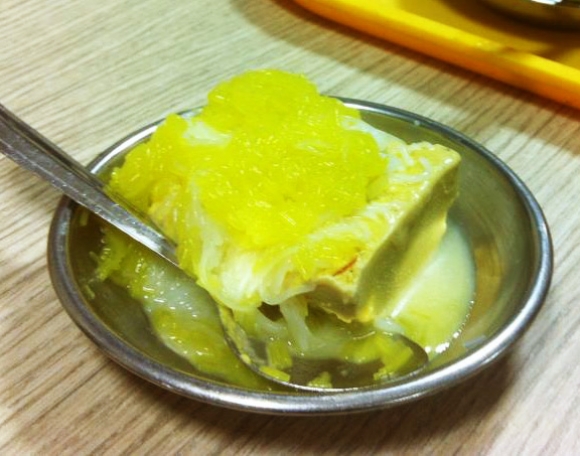 As I said Lucknow is famous for its food, there is Kebab, Pani Puri, Basket Chat and then there is Kulfi Faluda. If you know about Prakash Kulfi, you know you love it more than any ice cream brand.
UP se ho! Gaali toh jarur dete hoge!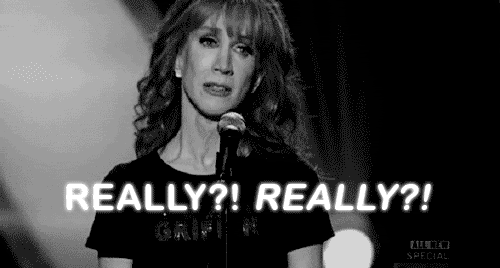 Yes this is how people stereotype. It doesn't mean if you are from UP you abuse a lot. Honestly I have been to other cities too and some of them abuse at the drop of a hat so I find it irrelevant how people have stereotyped this about Lucknow. Even if we are from UP, we don't abuse and it shouldn't be hard for you to believe mate.
We aren't fascinated by Historical Monuments that much as we already have seen a lot of them in our city!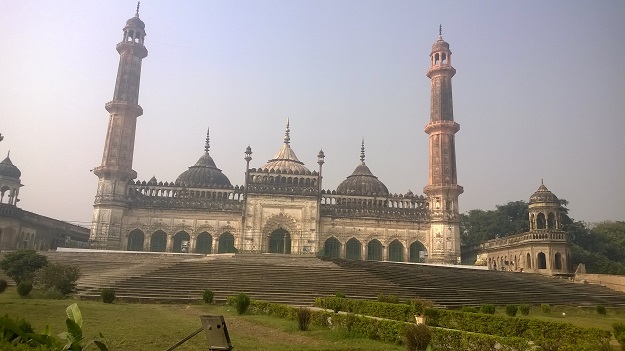 And also Bhool Bhulaiya is not just a movie for us! Wink wink.
Well it made me nostalgic and I miss everything about Lucknow.
I love the fact that wherever we go, some part of Lucknow will always stay in our heart!
Don't forget to share other things as a Lucknowite you relate to in the comment section below.
Cheers to all my Nawabi friends!