Best romantic getaways of the world – A place where only the two of you can relish a candlelit dinner, enjoy long strolls on the beach, lazy around in romantic cozy accommodations, and spend some moments worth remembering,
Do you feel that you are losing love from your life or losing interest in your partner and keep avoiding them for unknown reasons?
Do you think it is becoming a serious issue for your relationship?
Well, let us render you a "pearl of wisdom" on this issue.
There always comes a time when you need to add a little spark to your diminishing love life.
We all tend to lose attention in our beloved, harnessed in the daily hustle of life.
Too much of stress works its way and we end up losing all the love from our lives.
There always is a remedy to everything. To this aching concern, there is a rather interesting one. A PERFECT ROMANTIC GETAWAY will do all the wonders! It will undeniably help you to strengthen your bond and bring the two of you closer. During this little trip, you will be able to talk to each other, spend alone time with each other, which otherwise you miss owing to day-to-day stressful and demanding life.
A place where only the two of you can relish a candlelit dinner, enjoy long strolls on the beach, lazy around in romantic cozy accommodations, and spend some moments worth remembering, is a perfect destination to visit. Some examples are Paris, Amsterdam, and San Sebastian, the destinations that spell romance in bold!
Here are a few suggestions that may help you to choose your destination for a romantic getaway.
A Tropical Island
The sun, the sea, the sand and the two of you! An island is the ideal place to rediscover the lost love.
Some islands frequented by lovers are Tahiti, Barbados, and Jamaica. Pack your beach bags and stuff the sun tan lotions for those seductive massages while lazing on the beaches. The fire will bring you back into each other.
Barbados is an island in eastern Caribbean which is also referred to as the "lover's paradise." Taking a long walk with your partner along miles of unbroken sand beaches is something that will bring back the desires.
Tahiti is called "the most beautiful island in the world." Located in the Pacific Ocean, just below the Equator, Tahiti is ideal for a romantic weekend. It has plenty of resorts that offer themed activities just for couples.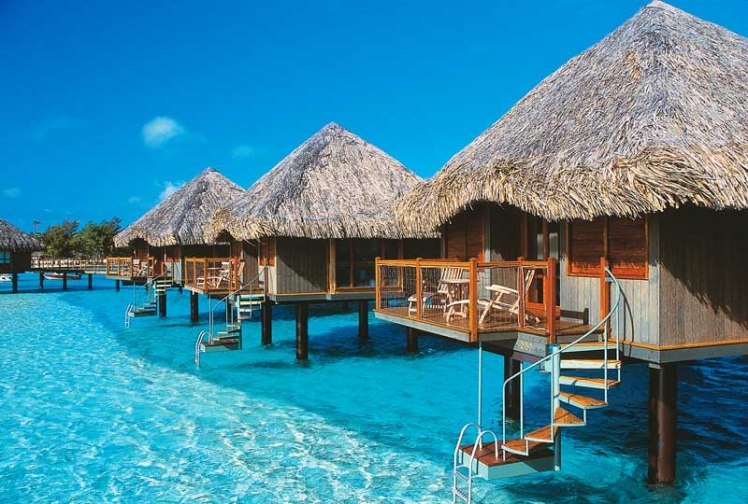 Jamaica is another happening vacation place with hoard of resorts just for adults. One such resort that cannot miss a mention is Hedonism III in Runaway Bay. One finds swim-up rooms, a tantalizing roman tub in every room, and a see-through slide that snakes through the disco. Thrill mixed with rustic romance, experience for self.
Bahamas, a well known island nation, laced with palm trees, oceanfront, beautiful weather, and plenty of fun activities to enjoy, makes an ideal place to craft a quixotic holiday with your partner.
Bali isthe land of beautiful beaches is indubitably one of the ideal spots that can leave the couples out of dreams. Romantic serene atmosphere, marvelous natural scenery, beautiful beaches and warm welcoming locals, it feels like you are in another world.
Greek Isles, the Cyclades The islands' shimmering turquoise-blue waters are an attraction in their own right. The rustic mountains, bright sun, and delicious food attract the lovers. The most famous of the islands, Santorini, boasts breathtaking sunsets and dramatic white stone cliffs.
Or Choose a Secluded Cabin in the Woods
Another great choice for a destination to be with each other is the woods. Reconnecting with one another in front of a crackling fireplace is absolutely romantic. Pocono Mountains in Northeastern Pennsylvania is the apt place to enliven this dream. The Poconos is a mountain resort area which tends to couples majorly, and is often referred to as "The Honeymoon Capital of the World".
To make it easy for you, here is a list of our choicest places around the world that you can visit to regain interest in your partner.
Venice, Italy
Romantic in all aspects, Venice is most suitable for romance. It offers stunning scenery and perfect weather combined with romantic activities. Food adds on to the goodies to make it one of the most romantic getaways.
Vienna, Austria
It is undeniably the most beautiful city on earth. The architecture and natural scenery here pour romance.
Paris, France
Captivating cityscape, romantic food, and delightful shopping, place Paris among the top romantic places to be at. It is called "City of lights" and also named as "City of love" sometimes.
Zurich, Switzerland
The rustic old town charm mixed new world excitement, and beautiful mountainous scenery, will bring the lovers close for some memorable moments.
Monte Carlo, Monaco
Offering gorgeous weather, tall mountains, and enthralling sea, Monte Carlo is the idealistic place for the two of you.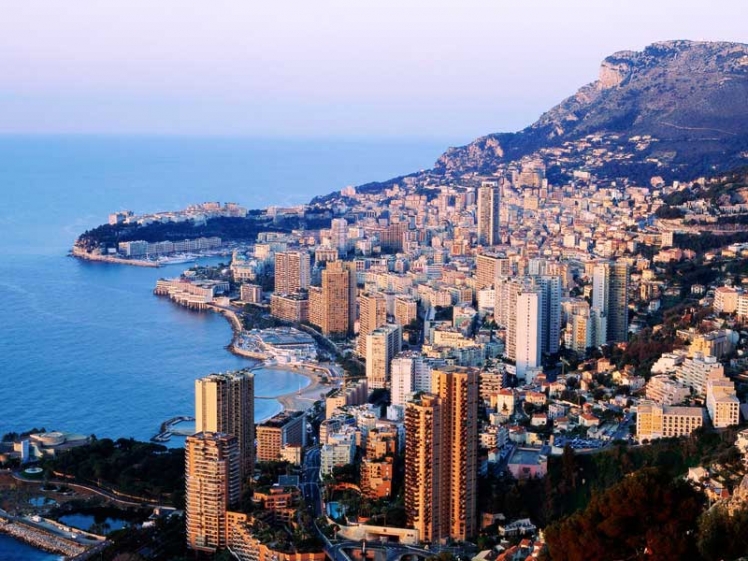 Gold Coast of Australia
At this golden beach, there is a wide variety of couples activities, amazing weather, and an array of oceanic wildlife to tickle your senses.
Montrose, Colorado
Wonderful climate, lush foliage, and beautiful background loaded with scenic mountains make Montrose an absolute romantic hide-away.
A perfectly serene and peaceful place laced with world-class beaches. It is also called the "Love City". Perfect to re-kindle your love!
Some places that guarantee the love fire coming alive that the lovers must try are:
Buenos Aires, Argentina
A colorful place that has everything to sweep you off your feet! Thrilling nightlife, interesting culture, and seductive dancing are this entire place about. Sit back in Teatro Colón's red velvet seats and enjoy an opera or ballet. The Palermo neighborhood boasts some of the city's finest restaurants and boutiques, and it offers acres of parks perfect for couple picnics or long walks. Dance the night away at Rojo Tango, a popular club that features delectable five-star cuisine.
Maldives
Located conveniently off the coast of Indian Ocean, Maldives is a country build of coral islands. Plenty of sandy beaches, palm trees and beautiful clear ocean water, take you away from the bustling city life. It is one of the best unspoiled romantic getaways where couples can spend value time at the beach enjoying a romantic sunset. Excitement under the water is yet another focal attraction for lovers. Cuddle close together and enthrall yourself by viewing some unbelievable marine life!
Thailand
Pristine beaches, historical sites, great cuisine and lush mountain scenes, Can you imagine a better place for a long awaited time together? Thailand offers a perfect blend and is definitely a place where you and your partner are sure to soar up to a paradise on the earth and find the lost love.
And Finally, How Can We Miss Our Very Own : India!
Taj Mahal, the undisputed "monument of love', located in Agra has captured the heart of many lovers. Planning a romantic trip to India could be a heaven for couples who love sight-seeing. You will be amazed by the culture and the warmth that each Indian state proffers. Splendid mountain ranges of Himachal, amazing backwaters of Kerala, glistening beaches of Goa, magnificent Ajanta and Ellora Caves in Maharashtra, all come together make the country an ideal destination for the couples to roam around exploring places and spend some relaxed time together.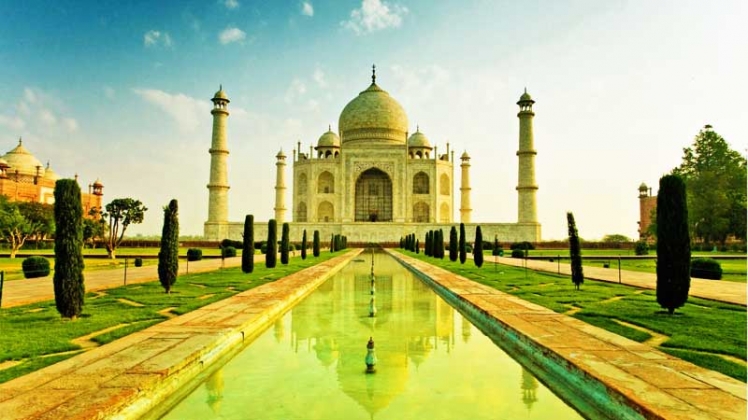 A few other names that can be added to the list are Wellington in New Zealand, Cambodia and Sri Lanka. These places also offer much for couples on the look-out for some fascinating romantic time.
Well, take these places as meaningful suggestions to bring love back in your life. You can always discover your own place to be at, with your partner. Make sure you keep the likes and dislikes of your partner and the suitable weather in mind, before planning a trip together.
Happy travelling together 🙂