A wine tasting party on the Christmas – This Christmas let us have a get-together with friends, with a touch of difference! Let us have a wine blast!
Christmas, the coldest time of year, is not that far off.
And It is probably the time for you and your buddies, to think about organising a wonderful Christmas party.
After the success of last year party, you want to create a party that is as just as special, however, you do still want it to be different from last year to give your mates something fun and special to look forward to, which is not mechanical or pre-defined!
Well, here's the idea!
Let your friends and buds enjoy a night of tasting the wonders of the world by hosting a wine tasting party this Christmas. You can include wines from all over the world, from France to Chile to our very own Indian delectables, depending upon your pocket.
Wines can be red, white rose or sparkling – it is totally up to you!
The Organising Fun
The fun part is, wine tasting parties are quite versatile as they can be hosted anywhere and for any number of guests. They also don't have to be the main event as you can include a theme surrounding a wine, for instance, you could have a Salsa dance themed party, which includes the wine and some gourmet food. Or you could just call it an "Exotic Wine Rezendvous" for your close mates.
The Selection Of Wines
However, if you are going to have a wine tasting party, do choose a good selection. There's no need to go all out and buy the oldest vintage or expensive wines, but do avoid buying cheap vinegar like wines too. If you are not a major wine drinker or know very little, apart from one is red, one is pink and the other is white, it may be worth having a small tasting session of a few wines or reading up on recommendations. Reading the label too will give somewhat of an indication of the wine's taste.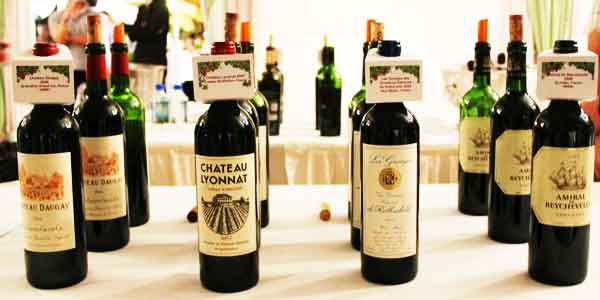 Food To Complete The Party
Once you have decided upon the wines, you can choose your food. Your wine selection will after all influence what food you will arrange. Look at exactly what the label recommends food wise and base your meal upon these. Popular recommendations with wine are dark meats, cheeses, creamy sauces and seafood. You can incorporate these into the menu, whether you are having a sit down meal or buffet.
Desserts To Seal The Deal
Lastly, you may want to think about dessert wines to go with a scrumptious dessert. Only a small amount of dessert wine is needed as they are often very sweet – and even the sweet toothed individual may begin to feel queasy if they drank too much. Dessert wines can also be served with biscotti to dip in, which makes a lovely after dinner treat.
Think hard and carefully about the wines you choose and create your party based on the delicious wines of the world.
Here are a few suggestions on some Indian Wines from us:
Indian Red Wines
Reveilo Reserve Syrah
Sula Rasa (Shiraz)
Grover's La Reserve (Cabernet Shiraz)
Indus Cabernet Sauvignon
Chateau D'Ori Cabernet Shiraz
York Cabernet Sauvignon
Indian White Wines
Indus Sauvignon Blanc
Reveilo Chardonnay Reserve
Mercury Chenin Blanc
Grover's Viognier
Chateau D'Ori Sauvignon Blanc
Sula Riesling
We will bring you more details on some fine wines from all across the world, in our upcoming posts. Keep an eye on this space.