Hima Das – India has received many awards in the field of sports at the international level and similarly happened this year too.
This year, a normal girl from Assam did something that no Indian was able to do so till now.
Yes, Hema Das, a resident of Assam, has come under headlines overnight. In the IAAF World Under-20 Athletics Championship, she has secured the first position in the women's 400 meters race. At this level, she has also won a gold medal at the global level and with this, she has also become the first Indian women athlete to win a gold medal.
After her victory, Hima hoisted the flag all across the ground and I am sure seeing this, every Indian's chest will be proudly widened. On this occasion of happiness, Hima was also seen wearing 'Gamcha' (a cultural cloth of Assam) on her neck.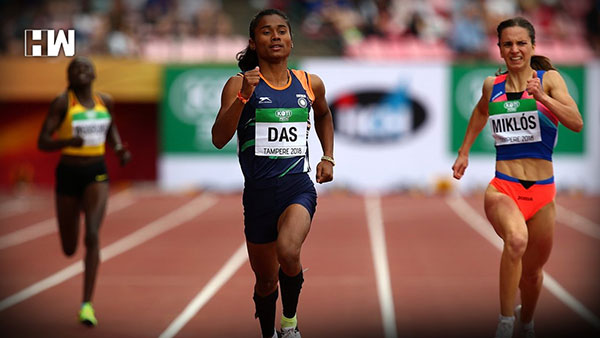 Let us know some amazing facts from the life of athlete Hima Das who has given such a huge achievement to India and know how many conflicts such athletes face in reaching here.
Who is Indian athlete Hima Das?
India's athlete Hima Das is living in Dhing, a small village in Assam, and she was born on January 9, 2000.
Hima is just 18 years old and achieving such a huge achievement at such a young age is really worth appreciating. Hima's father is a farmer and her mother handles the house. In their 6 siblings, Hima is the smallest and according to her parents, Hima has been groomed just like a boy. Hima used to play football in childhood and during this time she met Nipon Das, who is now her coach. And it is only because of his help that Hima has reached on the peak today.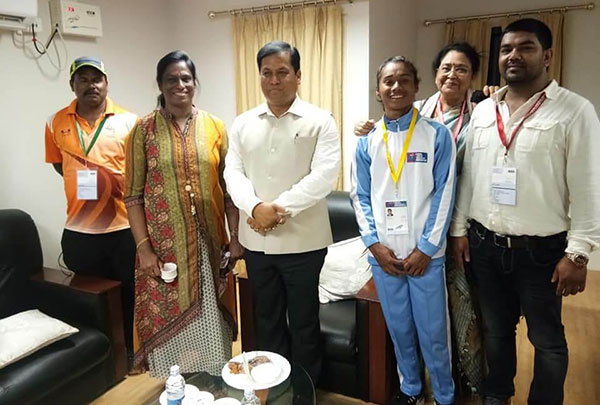 Nipon persuaded her family to let her join athletes. Nippon says that seeing Hima's passion and hard work, he chose her and today she proved his choice right. After taking her family's permission, Nippon brought Hima to Guwahati so that she could do his preparations well. Here Hima joined the State Academy and started living in the rented house. After all, we cannot get anything without making significant efforts, so, with this Hima's battle started.
She has worked really hard for the position she reached today.
Hima's Journey to this race
Hima Das competed at the 2018 Commonwealth Games in the 400 metres and the 4×400 metres relay, there Hima Das qualified for the final where she secured the sixth position  in a time duration of 51.32 seconds, 1.17 seconds behind gold medalist Amantle Montsho from Botswana. In the 4×400 meters relay, she was part of the Indian team that competed in the final. They finished seventh, with a time of 3 minutes and 33.61 seconds.
And now Hima Das became the first Indian track athlete to hold a global title on winning the Gold medal at the World U-20 Championships 2018 at Tampere, Finland, in Women's 400m with a time of 51.46 seconds. With this, the teenage girl has made the country proud.
The Asamee girl is now a part of a group of Indian athletes who have won medals at the World U20 Championships. The group also includes 'Seema Punia, Bronze in Discus throw', Navjeet Kaur Dhillon who won Bronze in the Discus throw and Neeraj Chopra who won Gold in the Javelin throw.