Rekha Surya, a contrived dedication, sets a milestone to Indian classical music. Prioritizing Hindustani Sangeet based from Lucknow Gharana, she is the disciple of Begum Akhtar and Girija Devi. Her intense interest in Hindustani Sangeet fueled her determination to learn classical music.
Her beginning was from a localized vocal music teacher, whereas her deepening desire to learn enhanced her way to meet Begum Akhtar. But at that time she met Begum Akhtar, the popular actress and singer from Lucknow. She was no longer a music teacher and she said: "I don't teach anymore". Rekha Surya was able to convince Begum Akhtar, who was her disciple, continued learning for two and half years till her death. She also said that as she was the only student to learn as a disciple of Begum Akhtar she got undivided attention.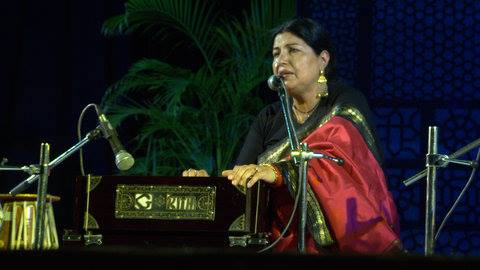 Accolades for Rekha Surya in Hindustani Sangeet and light classical music
Her initial start was to learn Hindustani sangeet and experiments to implement lyrics with the playing of notes as a disciple of Begum Akhtar. After her death, she further continued to learn under Girija Devi. Dedication towards Indian classical music deepened with practices and performances in various concerts worldwide. She was honored with the Karamveer Noble Laureate 2012 -2013.
Beginning with Thumri later her interest diverted into Ghazal from Indian music. She also sings Sufiana Kalaam, Dadra, and Kajri. While describing about the difference she also mentioned that "Hori, Kajra, Dadra, and Thumri are roles or lyric's first person are of women while Ghazals first person are of male".
Hindustani classical music describes the tradition and culture of India. The practice of classical music in the northern part of India started from the reign of the Mughals. Looking back to the history and singers of Indian classical music from the northern part of India, Bhimsen Joshi, Pandit Jasraj, Bade Ghulam Ali Azad.
Apart from classical music, Ghazal has been one of the music, a form of art which has been inspired by the Arabic poetries. Poetries beautifully binding with Indian musical form give a distinctive proforma developed in India.
Ghazal Singing and best performance
Rekha Surya has been acclaimed for Ghazal singing. When asked about her best performances she said "My best performance was at Washington DC in the 1990s. I had a wonderful Tabla player with me from Pakistan, Ustad Tari Khan". About more than 500 audiences were present to watch her performance.
She has made Indian classical and light-classical song famous worldwide. She has performed worldwide gained popularity for her exquisite performances. While speaking about Urdu poets she mentioned the female poet Parveen Shakir of Pakistan. Poets Urdu poetry and her best work as a female poet with her innovative and intense work using feminine gender instead of women were only by Parveen Shakir.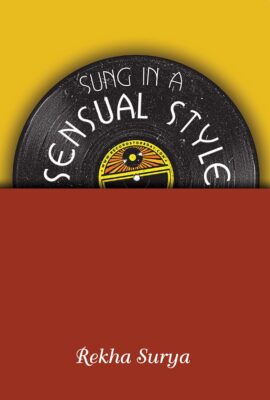 "Sung in a Sensual Style", Rekha Surya's thoughts on light classical
Rekha Surya's has also written on her expereince and is the author of a book Indian light classical music. It puts light on the different forms of ragas including her zones of expertise. Thumri, Hori, Chaitra, Dadra, with blends of Srinagar Ras. The expression of Srinagar Rasa is feelings of love and passion in music and songs. The essence and importance of these Rasa exquisites are explained in her book of Indian classical music in "Sung in a sensual style".
The author's book focuses on various sections from a historical and philosophical background with the implementation of light classical music to Sufi poetries and Ghazals. Her expertise and influence from Malika-e Begum Akhtar had given her the wings to fly high in the world of music.
Hardships in life and music career of light classical
One of the hardships in her life was being a female to shine as a light classical singer. Above all, she was not from a family that belonged to a musical family. She also said that "As far as concerned as the male and female comparison is concerned, it is not at all easier for women to succeed".
Nepotism has been a stirring that has hampered the careers of many artists. She also mentioned misleads on women that are rare with men. It was all about her keen deep interest that she started to learn music at her earliest age. Further, her training under the precious Gurus gave turning points to succeed in Hindustani classical music.
The problem of nepotism is a kind of disease that is destroying new and unique talents. Irrespective of gender it has vandalized the careers of many in various fields of art and music. Above all being a woman making a stable career in any field with the least support from family backgrounds.
Rekha Surya was able to overcome all the hardships. At the same time establish herself as one of the famous singers from India.
Comparison between western music and Hindustani Sangeet
Hindustani Sangeet has a temperament that is hard to decline, especially when there are seekers. Lucknow itself is a place where existence is experienced extensively. Many young pursuers have given flying colors to India's classical music. Efforts of Begum Akhtar to keep the foundation of India in the form of music are still observed among young singers. She said, "I am putting strategic effort into making this style alive".
Above all success hides into her desire to sing, it is her honesty and passion to grow and live with music. She stated that "I don't try to replicate Begum Akhtar's compositions". She also mentioned that young Ghazal singers should try to sing their compositions though they sing flawlessly in other compositions or Ghazals.
To learn skills and develop the best with specific skills it is essential to follow traditions and culture. It always guides with the appropriate path to gather perfection and individuality. Mentioning this she stated that one should perpetuate a legacy but should always have their individuality.
Above all implementing the Thumri style in Ghazal has given a new age to light classical music. It is one of the styles influenced by the legacy of Begum Akhtar. Music practice and concert at the Toronto organization of Ghazal singer Rekha Surya even continued during the Covid 19 lockdown.