Sports records of the decade – There are some of the sporting moments and individual performances that were labelled as historic
Indian batsman Rohit Sharma recorded history by becoming the first player in the history of ODI history to score two double tons and also record the highest individual score (264) against Sri Lanka recently.
So, to take that into perspective, there were other sporting records as well that were 'unbreakable' or 'unbeatable'.
Rohit Sharma's score of 264 was 18 runs more than the average total posted by teams batting first in one-day internationals this decade. Now that's a feat!
Thus taking that into account, here are some of the sporting moments and individual performances that were labelled as historic:
John Isner v Nicolas Mahut – the longest tennis match
Who said tennis matches were boring! American John Isner and French player, Nicolas Mahut played out one of the most remembered games in tennis and Wimbledon history back in June 2010. A match of the equals as Isner closed out the final set 70-68 against his French opponent. In the end, both the players went back with a smile as the duo were presented with a crystal bowl and crystal champagne flutes by the All England Club to mark the longest match in tennis history.
'The Invincibles' – Arsenal Football Club's Unbeaten era
Even as current statisticians and pundits are relying on Jose Mourinho's Chelsea to repeat this feat, very few people would have suspected Arsenal would go 'unbeaten' in the 2003-04 campaign of the English Premier League. The Gunners had gone 37 games unbeaten through the season as they were labelled the 'Invincibles' and became the first English club since Preston North End in 1889 to go a full league campaign without losing a single game. Untimely, their run was halted at Old Trafford in the corresponding EPL season.
Michael Phelps, Olympian record holder
American swimmer Michael Phelps clinched four gold medals in the 2012 London Olympics taking his tally to career 18 golds – double the number held by any other sports player. At his first ever Olympics in Athens 2004, Phelps won six golds and two bronze medals and since then, the former has won a record 22 medals in all. During the 2008 Games in Beijing, Phelps bagged eight gold medals, which was the most in a single Olympics by one athlete.
Brian Lara 400 Not Out
There will be flat tracks and tons of runs scored but Test cricket won't see a special innings by Brian Charles Lara who scored a monumental 400 not out in 2004. Prior to this knock, Lara held the same feat of highest score in Test cricket with a scintillating inning of 375 against England. He also holds the record for the highest first-class innings – a 501 not out for Warwickshire against Durham in 1994.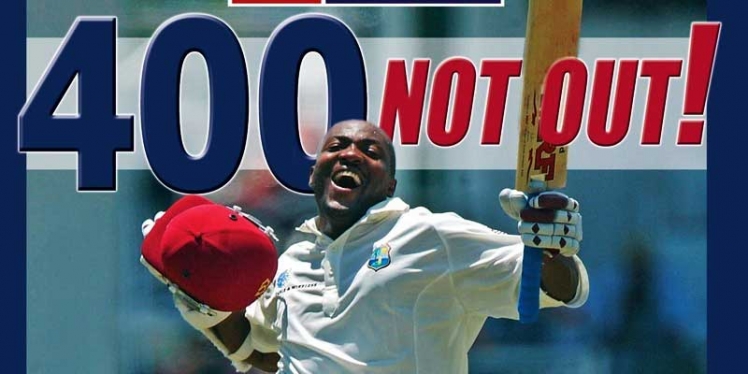 Miroslav Klose, most World Cup goals
Germany striker Miroslav Klose has been a recurrent member for his national side, appearing in 4 World Cup campaigns, with also holding the feat of being the top scorers at the last three tournaments. But in their 7-1 demolition of Brazil in July, Klose capped one of the amazing feat in footballing history with his 16th goal moving him to the top of the all-time World Cup scoring charts.
Rugby star Jonny Wilkinson nets most World Cup points
English rugby champion Johnny Wilkinson has been the key player for his country on many occasions in Rugby World Cups. But in the 2003 campaign, Wilkinson helped England win the tourney and send the country into raptures. By doing so, Wilkinson recorded the most points (277), drop goals (14) and penalties (58) scored in Rugby World Cup championships.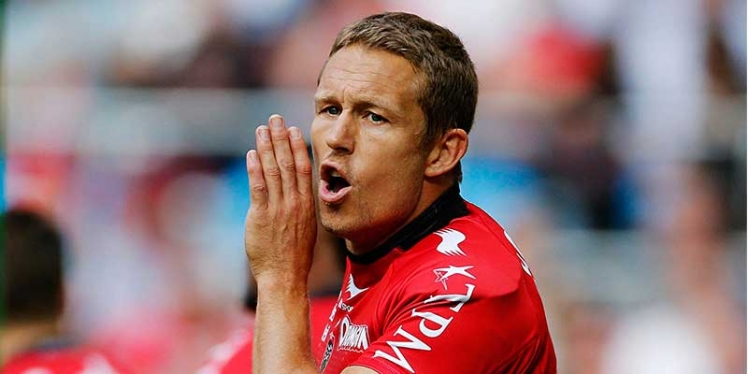 Usain Bolt, fastest man alive!
Jamaican Usain Bolt holds the feat of being 'the fastest man on the planet' when the former won gold in the 100m and 200m in 2012 London Olympics and was just 0.05 seconds off beating his own record of 100m time of 9.58, set in Berlin 2009.