Take a trend-check and throw in the big hits of the season. Add these to your peplum skirts, leather-embellished garments, and sheer and lacy fabrics from the last few seasons.
Take a trend-check and throw in the big hits of the season. Add these to your peplum skirts, leather-embellished garments, and sheer and lacy fabrics from the last few seasons.
Printed pants
Not the hippie kind but the sophisticated, well-fitted ones that you can wear with a sheer blouse or a cropped top. Take cues from Mango's Hawaiian printed shorts (price Rs 990). If you don't want a leg-full of brightly printed denim, Levis has a somber option: its flock jeans combine two shades of blue (price Rs 3,990).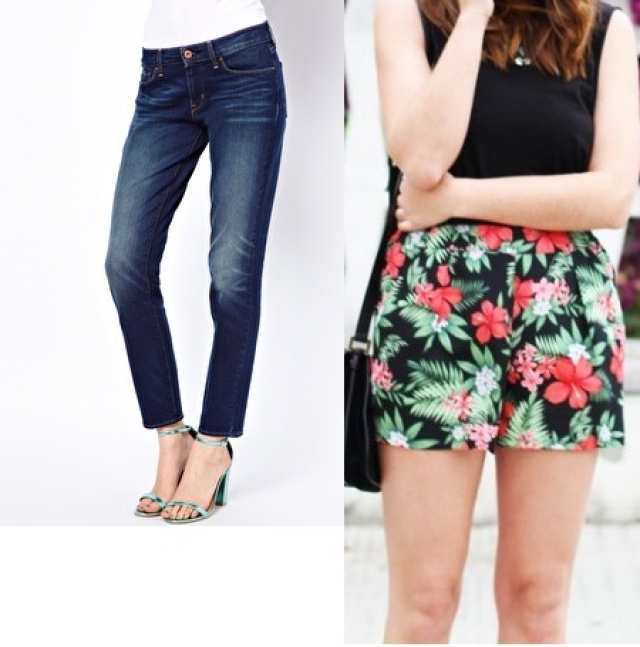 Old-school shorts
These are for the hour-glass body type only. High waist shorts will hang on the too-skinny and be unflattering on those who have a few extra pounds. However, the other avatar of old-school shorts is the ultra-girly one with floral prints and in flowing shapes. Mango has a suave pair of black high waist shorts (price Rs 1,190) and a more relaxed, body-accommodating pair of pleated shorts (price Rs 1,790).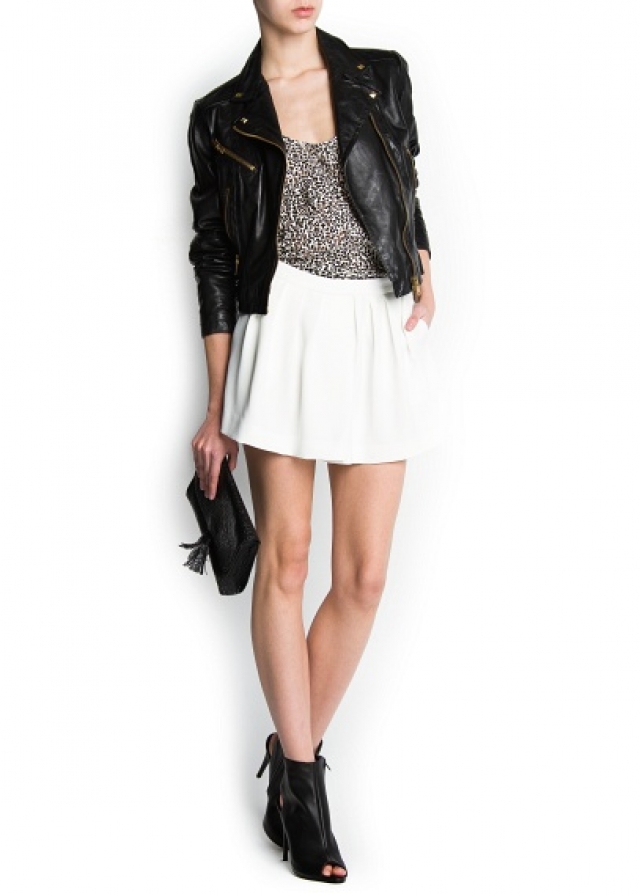 Boyfriend shoes
Not my favourite trend, this one takes some confidence or really long legs. The kind of shoes sophisticated men would wear to work. Zara hits the nail on the head with its black bluchers (price Rs 3,790). Or, you can opt for a more effeminate alternative with a silver pair of patent bluchers (price Rs 3,990).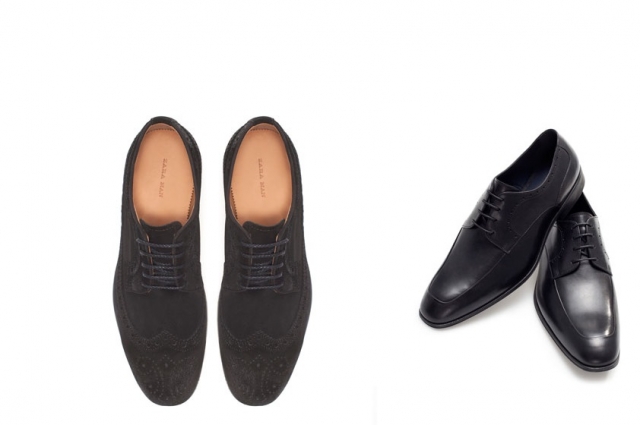 Body-suits
They're an old-school strategy to getting a fits-like-a-glove silhouette, while keeping your upper neatly tucked into your bottoms very effectively. Forever 21 has a decent set, such as its faux leather trimmed bodysuit (price US$ 19.80). They went unexplainably redundant for sometime but have returned to fashion circuits of late. Don't wear it like Lady Gaga and Beyonce. Please add on some pants.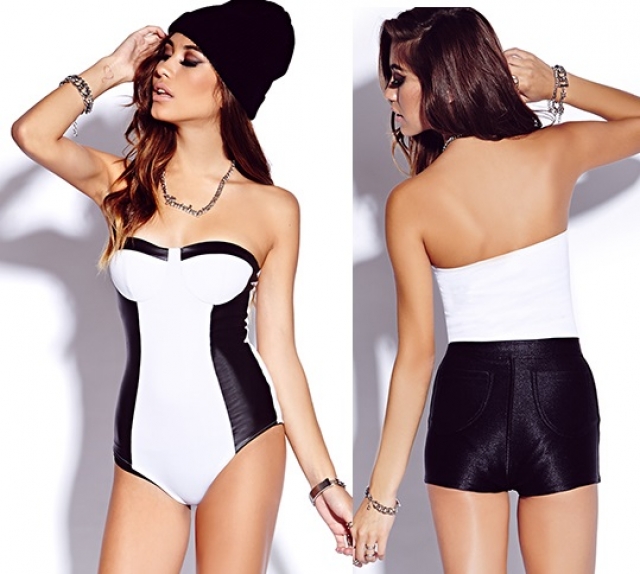 Ripped denim
This trend returns every two or three years and it's refreshing to see it back. This year's take on ripped denim is mild with little or no skin show. It's got to look worn, not skanky. Levis has just the right amount of rip in a few skinny pairs (price Rs. 2,990).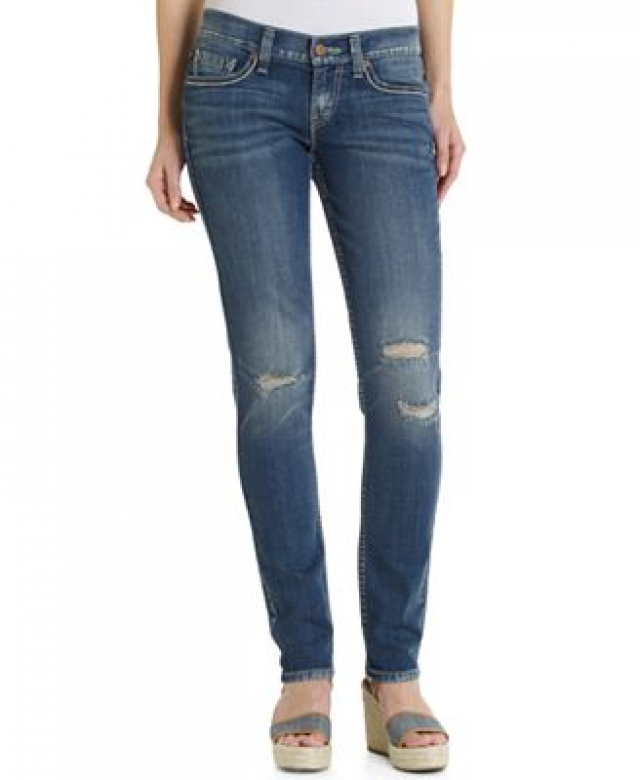 Anything with studs and spikes
On everything from headbands and hairbands to jackets, rings belts, collar necklaces and even as accents to tees and trousers, these toughie symbols continue to be a rage. Leather perfects this trend. Manish Arora for Amrapali has a beautiful black ring punctuated with spikes. It is also available in gold.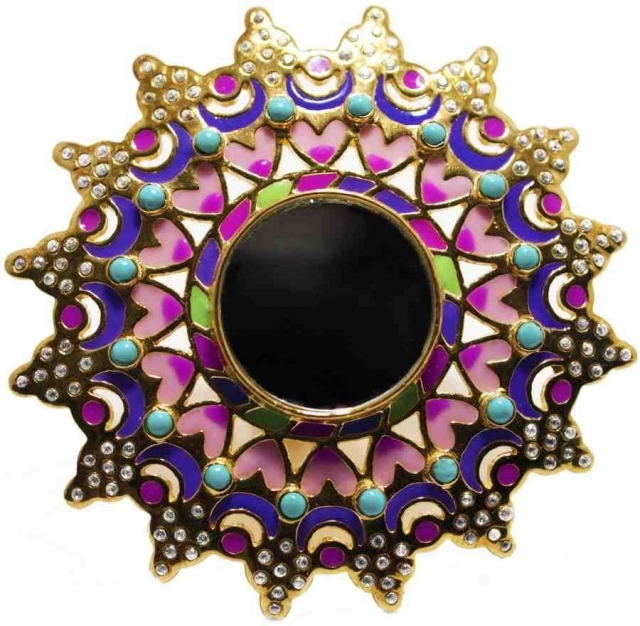 Cuffs
For men and women alike, the cuff – which grabbed eyeballs as part of last year's stacked wrists trend – is a must-have accessory. For men, the look is obviously very masculine – the cuff itself in a dark shade, preferably crafted from leather with braiding or add-ons like viola – studs and spikes. Women can opt for anything from grunge-chic to shaadi-sufficient.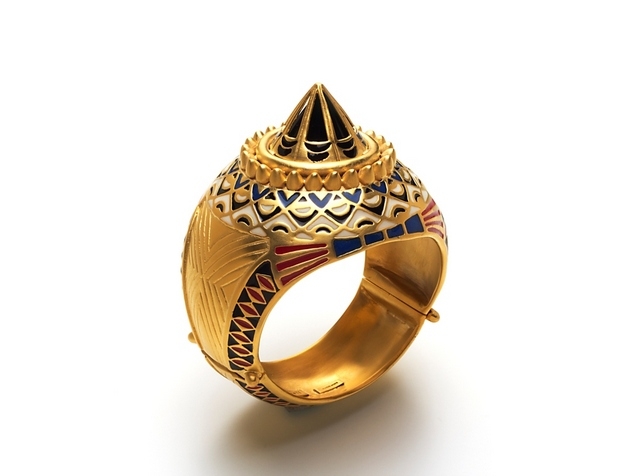 Bring sexy back
Sensual is no longer about plunging necklines, ladies. Exquisitely tailored backs are the centre of attraction at the moment – it's not about a plain, very open back either. It's all got to do with design and creativity. Cutouts, therefore, are the big favourite – they're now being seen on midriff sections and sleeves as well. Forever 21's Capsule 2.1 cutout leopard print mini-dress (price US$ 19.80) and its daring cutout dress (price US$ 22.80) are a good example.
Tribal and oriental influences
The broad belt emerges from oriental influence, but we're talking about prints here. For any fabric, garment or accessory, all you've got to do is look for a tribal print. Or, something flowery and oriental; like the kind you would expect to see on a kimono. The trick is that the silhouette stays modern – only the print is ethnic. Take cues from Forever 21's breezy tribal t-shirt (price US$ 17.80) or its sequined southwest mini skirt (US$ 32.80).