Types of sarees – There may be many kinds of outfits that come in different color combinations and design patterns. But nothing can match charm of Saree.
The magical drape is always the all-time favorites of women all over. Just a simple drape of the saree gets in the most feminine charm ever. We see a lot of women having different varieties of sarees. But the collection could never be complete without these sarees.
   Have a look into what could these set of Types of sarees be. Take a look.
Types of sarees –
Kalamkari sarees
Combo of two words i.e. qalam and kari which means 'pen' and 'craftsman'. This form of art on the saree depicts the rich cultural heritage of our country. This heavy form of art looks at its best when paired up with a solid base colored blouse to compliment the look.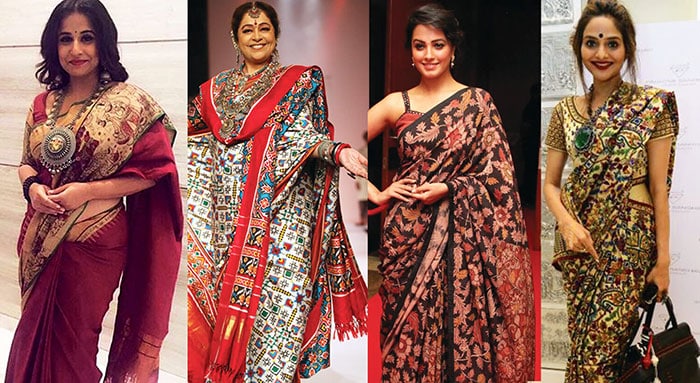 Dharmavaram silk sarees
These rich silk sarees come with golden borders or the so-called zari and are paired up with rich golden pallu that complement the entire look. The Dharmavaram silk sarees are a must and form a most crucial part of the big fat Indian weddings.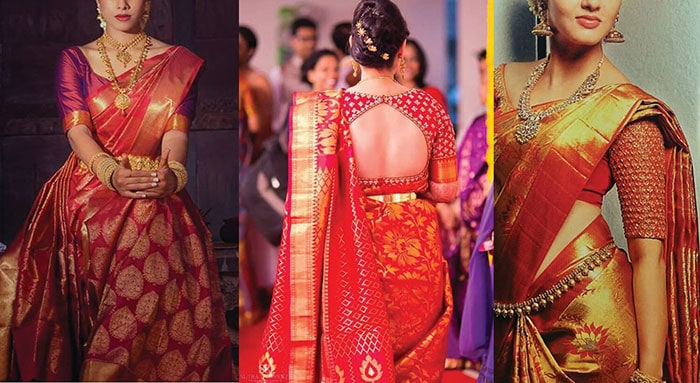 Ikat sarees
These sarees come up with geometric pattern of designs all over the saree, becoming the hot favorites of women. Originated in Orissa, these are the hot and current favorites of women as they reflect a modern style and design pattern.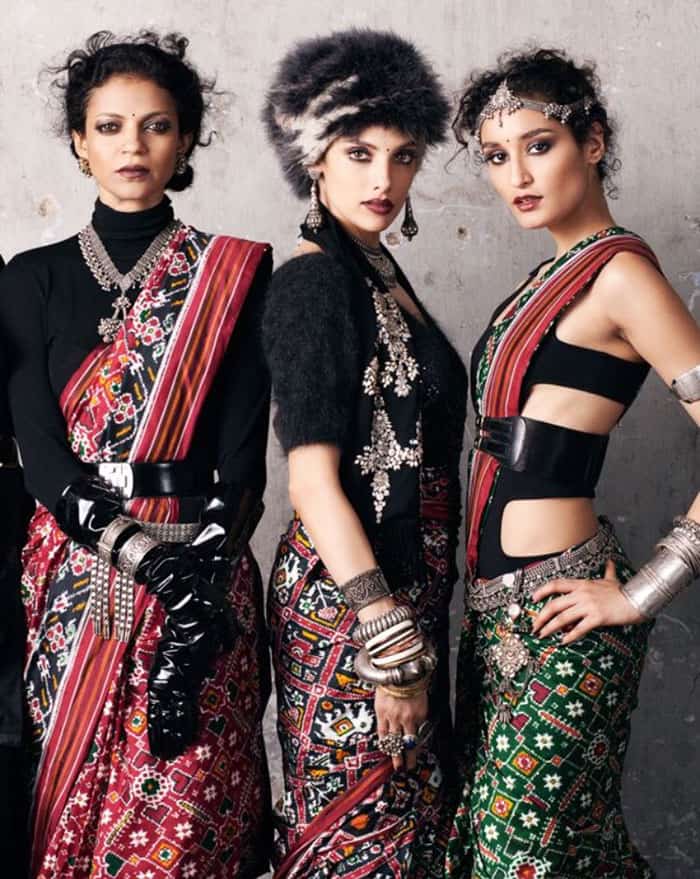 Mangalgiri silk and cotton sarees
Simple and unique. Features sleek and simple line patterns on the saree. Simple pattern's on bright color base. They look absolutely brilliant. Isn't it?! Extremely stylish and long lasting.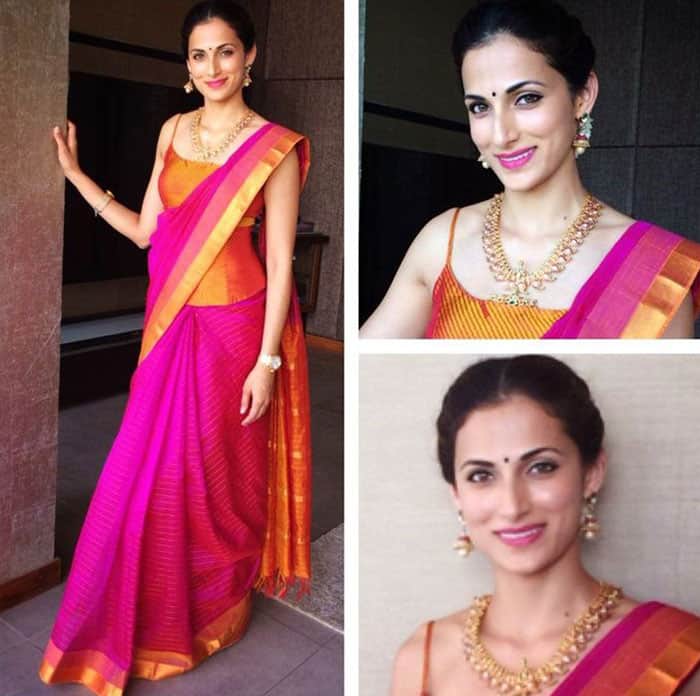 Tussar silk sarees
Also known to be 'Wild silk', 'Tusar silk' is an unique and stiff fabric that is obtained from a moth that have wings containing circular patterns on them. The sarees are well known for the sheen that they have, giving them a unique look.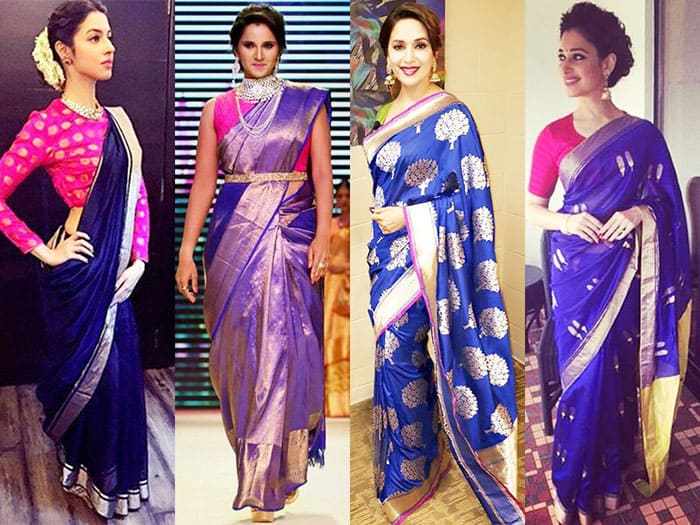 Madhubani sarees
These artistic sarees have the hand prints of various things like the little animals, plants, flowers and many more.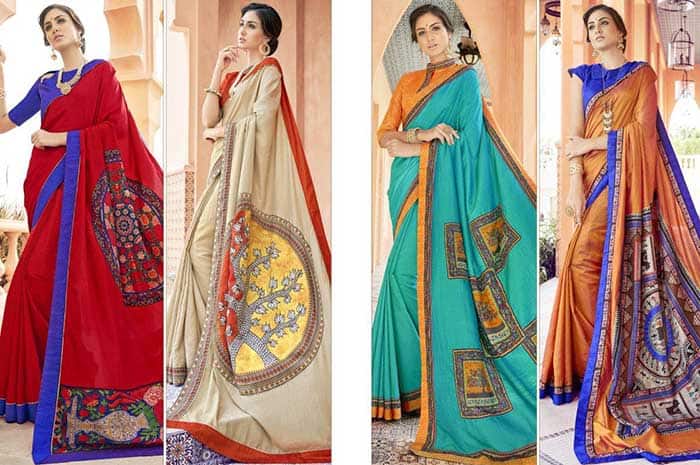 Kashmiri silk sarees
These sarees depict the single stitch style of embroidery i.e. known to be Kashida embroidery. The designs on these sarees are usually birds, flowers, leaves and many other designs.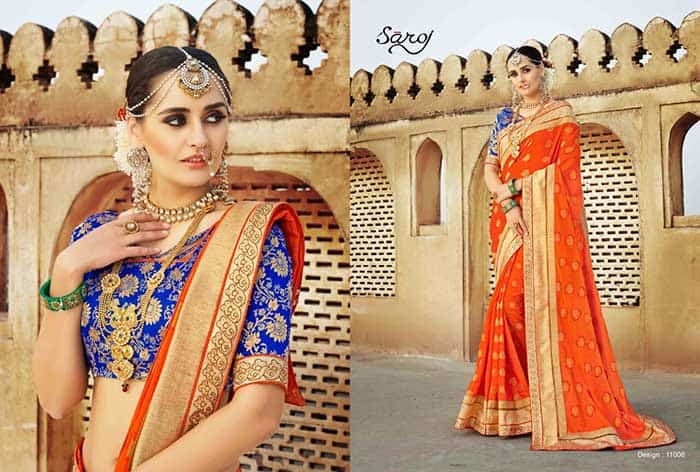 PatanPatola sarees
From Gujarat, these sarees are the finest examples of the fine art weaving. These sarees resemble the Ikat sarees.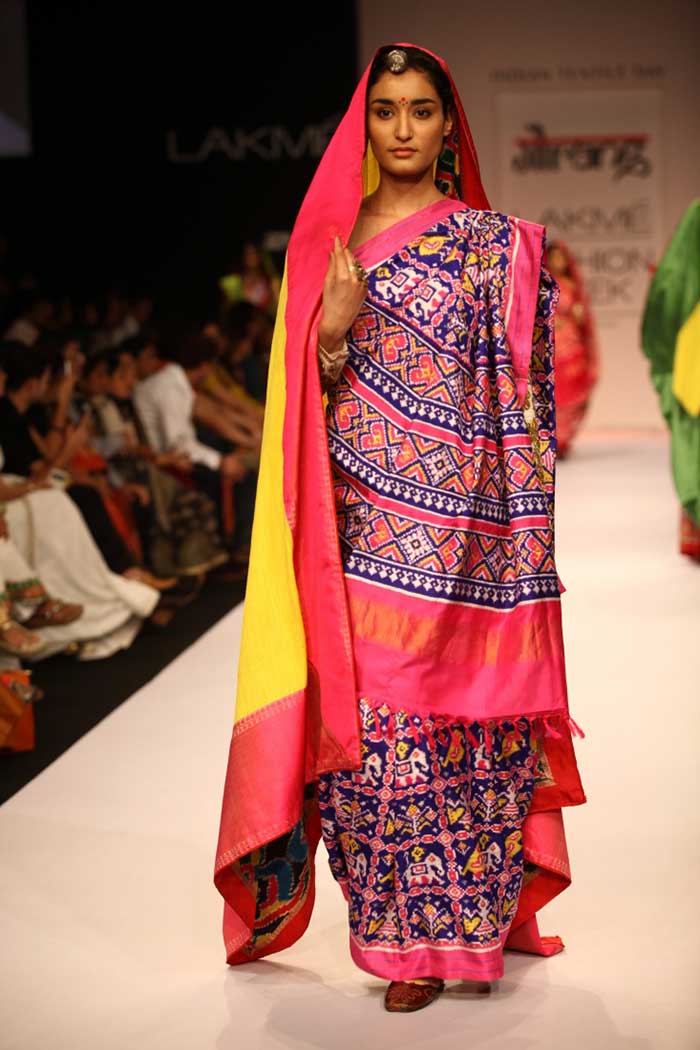 Kanjeevaram sarees:
These are the finest and soft sarees. The designs patterns on the saree being minimum, these sarees come with golden zari or borders.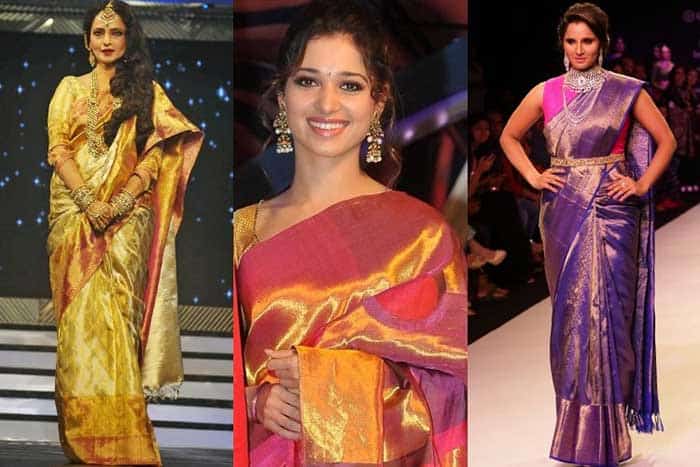 Designers sarees
These are the most loved sarees designed specially by big designers these come in many fabrics like chiffon, georgette, net, sheer with different types of works as well.
These are the types of sarees – So, these are some unique and beautiful sarees that every women out there, should have in her collection of sarees.