How do you instantly quirk up your outfits? Here are some tips to follow…take a look.
Your everyday dressing need not be boring or monotonous. You can dress your outfit up in quirky ways that bring out the fashionista in you. We take a look at some of the trends that divas swear by. Read to rock and roll?
Single earring:
If you're wearing an Indian outfit or a long skirt in ethnic prints, go for the single earring look. Wear a single hoop or a huge stud on one ear, while keeping the other one bare. It'll instantly attract attention to your face! Make sure you have side-swept hair or plait, to give your single piece of accessory all the attention it deserves.
Blingy bindi:
Wearing a chic western outfit? Punk it up a little by pairing it with a blingy bindi that matches any or all the shades of your outfit. You can experiment and go all out with the designs too! Neat, isn't it? If you want to be the talk of your college, pair a huge black bindi with tied-back ponytail and cropped pants. Man, are you going to sizzle!
Nose pin/ring:
It's one accessory that every Indian girl can carry off effortlessly. Sex up any outfit by pairing it with a shiny nose stud or a sexy ring. It will make you come across as edgy and desirable for sure. What's more…men love the additional bit of glam quotient on you!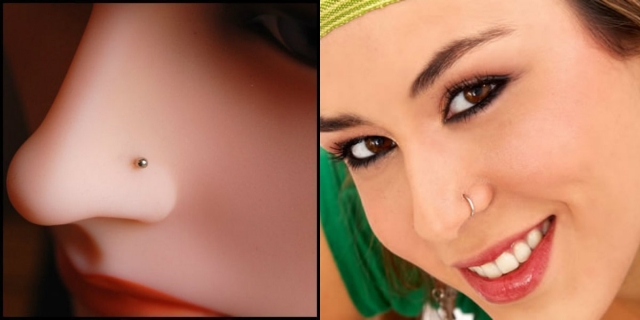 ODing on kohl:
Every girl worth her make-up kit loves the kohl pencil. It's the go-to stick for every fashion fix-it. It can not only bring out your eyes, but also add sensuous touches to them. Easiest way to turn heads is to OD on kohl pencil, while keeping your make-up nude and ears and neck bare. You'll look and feel smoking hot.
Mismatched bangles:
Dress up any drab outfit by sporting a bunch of colourful bangles on your hand. Go for the mismatched variety where the clashing colours and patterns will complement your outfit perfectly. You can also wear traditional glass bangles with an LBD! Yes, try it out.