Ram Gopal Varma has regularly stood out as truly newsworthy for his crappy and belittling tweets.
While the entire country has been overlooking his films, the movie producer has discovered a one of a kind approach to keep himself in the spotlight – by tweeting stupidity.
Ram Gopal Varma tweets in the past have proved that he's lost it and here are some of those if you are yet not aware of his insanity.
Ram Gopal Varma tweets –
The worst women's day tweet ever.
There are always some people who hate women's day because they are way too misogynistic. And then there is Ram Gopal Verma who I feel was stoned that day as he wrote "I wish all women in world give men as much happiness as Sunny Leone gives." Really? Heights of being a pervert.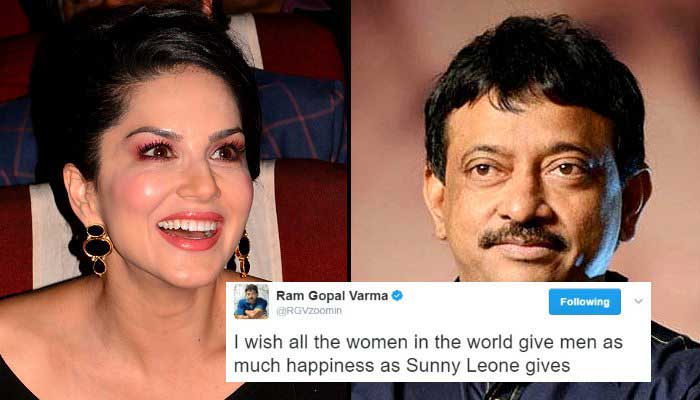 The Racist creep.
We know he is a creep and yes, he is clearly racist. He posted a picture of Melania Trump and Michelle Obama while asking people to guess why he likes the new first lady more. Only if he could have grown on time.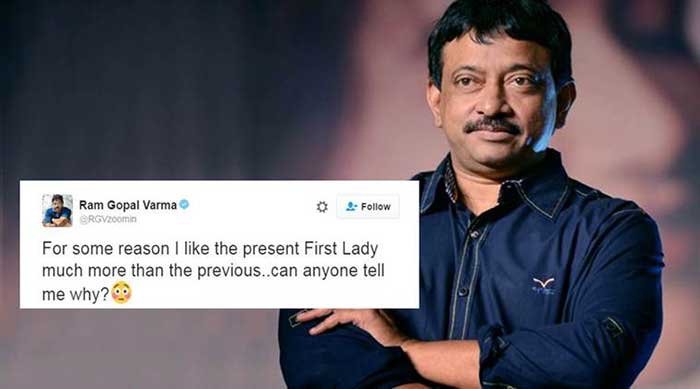 Criticizing THE RAJNIKANTH.
Not even a single person in this world will say that the Rajnikanth is not talented but Ram Gopal Verma thinks that way. And why he considers him overrated is because RGV thinks Rajnikanth is ugly and his flops are better than his hits. Well, the last time I checked, his hits are worse than Rajni sir's flops.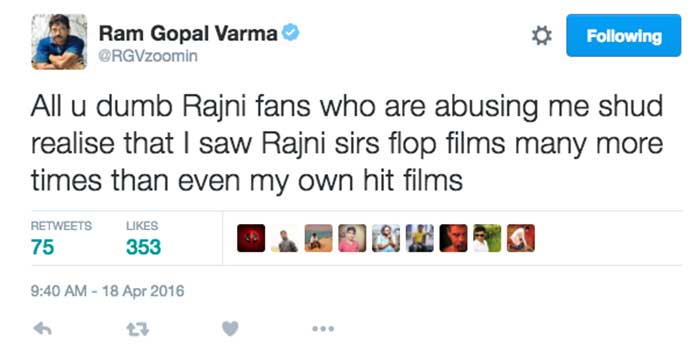 When he tried to start a fight.
Ram Gopal Verma is crazy and he proved it totally the day he posted a series of tweets trying to start a fight between Tiger Shroff and Vidyut Jamwal. He kept on challenging both of them against each other and nobody paid heed. Hah!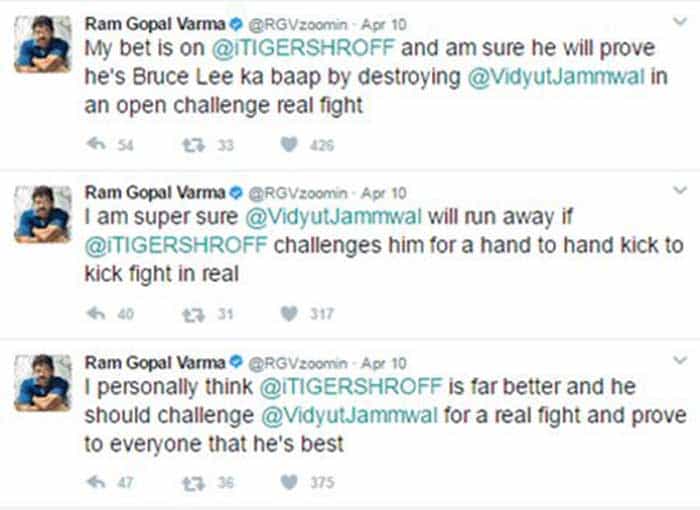 When he crossed all limits of decency.
He can't take criticism like a civil person and he showed it when he called a journalist ugly when she called Veerappan a not good film. Well, you can't criticize people for telling the truth RGV.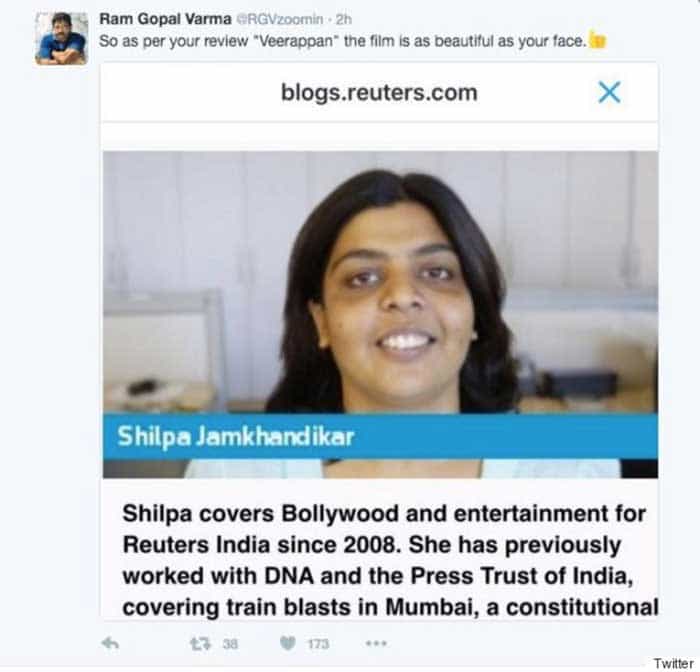 These are Ram Gopal Varma tweets – Now that he is not on Twitter for a while, we are taking a breath of relief.