Palazzo pants might be the fashion of 1960' & 1970's but their comeback is undoubtedly a chosen trend outfit these days.
The wide legged cuffed palazzo pants are literally eye-catchy and especially in style.
Many girls are fond of wearing 'em & prefer pairing it out with a crop top mostly. Well, many pair it with other amazing outfits as well.
So, we have listed the varieties of pants that can be paired with variant tops. They are affordable & that too only under Rs.1000. Great isn't it?
Just take a look & buy the best suitable one of your choice:
Blue Printed 
The printed patterned palazzo is beautifully designed and stitched. Thus, it is also a cotton piece of pant which seems to be comfortable to wear.
Price: – Rs. 899. Buy it here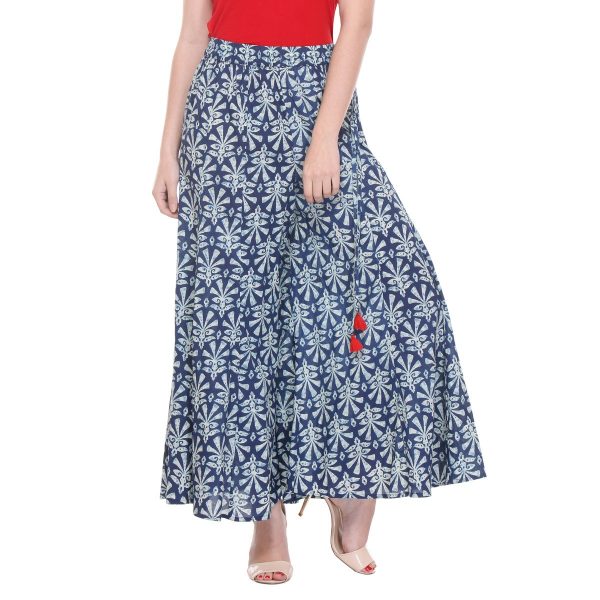 Cambric Multicolor
This stripe print palazzo is a good option in multicolor style. The stitched style pants looks totally elegant & cool.
Price: – Rs. 899. Buy it here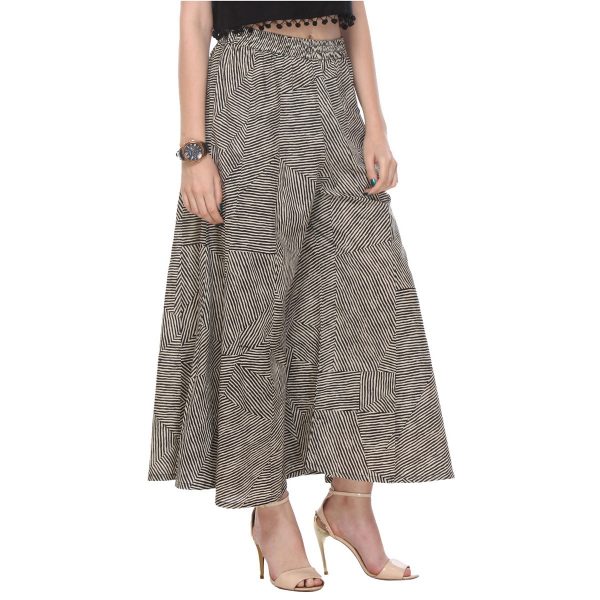 Checkered 
Alright! Here is the checkered one if you want to buy. This rayon blue checkered printed palazzo pant is totally striking.
Price: – Rs. 799. Buy it here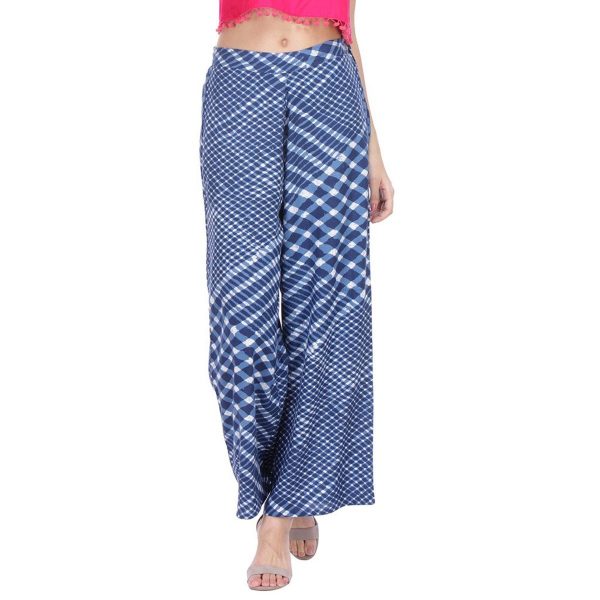 Ikat Print 
The Ikat multicoloured pant looks dashing. Don't you think so? And look you can simply pair it up with an orange colour top to add elegance.
Price: – Rs. 899. Buy it here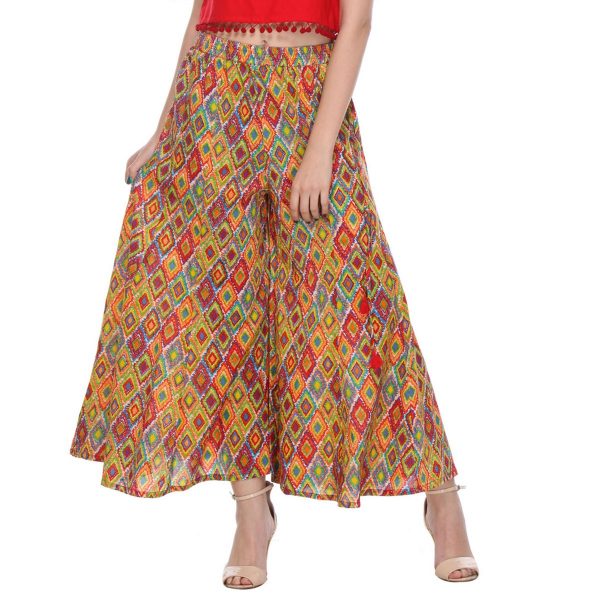 Chevron Print 
Well, personally as you can see in the picture; the total attire looks so complete. The crepe multicolor designed pant is truly modish.
Price: – Rs. 799. Buy it here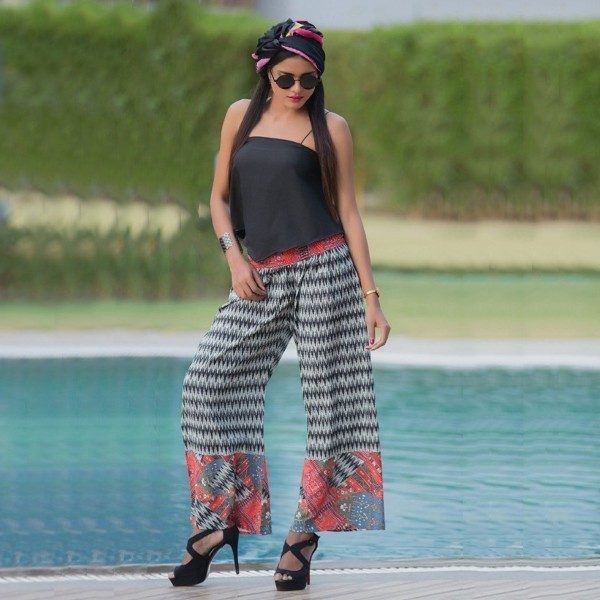 Rayon Black
Well, if you haven't tried the plain palazzo too that it's time you buy one. All black lovers check out this rayon plain pant.
Price: – Rs. 699. Buy it here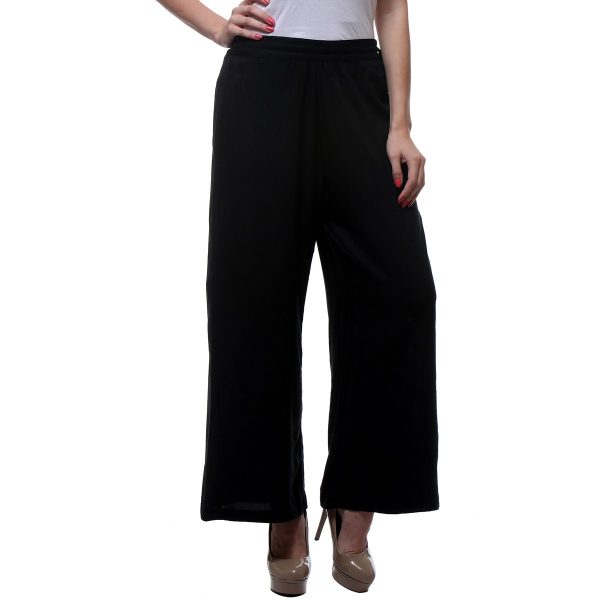 Digital Print
One can also opt this digital printed design palazzo pant. And for a little more help; you can pair it up with yellow top as well.
Price: – Rs. 799. Buy it here.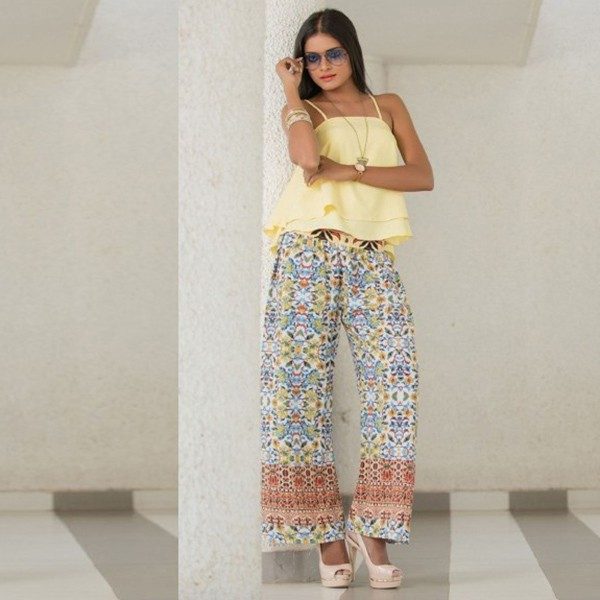 Rayon Off-White
The printed off-white pant looks attractive. Isn't it? Well, I feel it will be suitable one too.
Price: – Rs. 799. Buy it here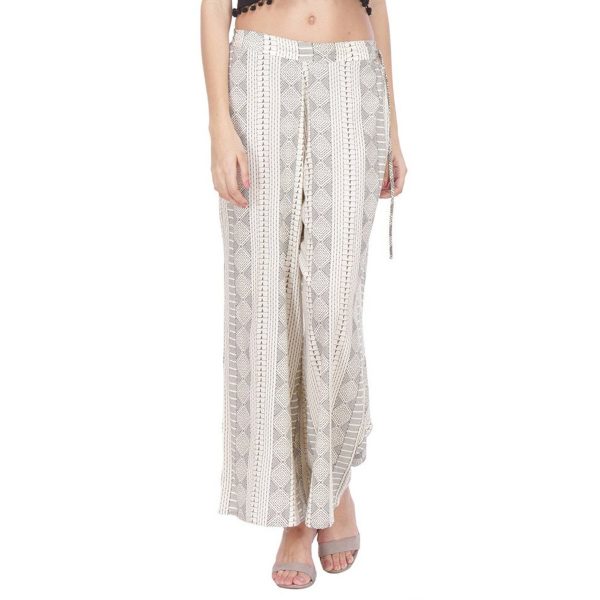 Don't waste time & empty your pockets on 'em. Want to check out more. Click here!