Pajama Look
Hey, Guess what? Now you can wear your Pajama Look outside the house too. (Yes!)
Frankly, the thought of wearing your floral designs or other styled Pajamas might sound a little weird but in reality if you make it look stylish then you can wear it perfectly.
The best part about Pajamas is that they make one feel comfortable and effortlessly elegant. These Pajamas are now a street style outfit that makes you look fashionable . You can easily leave them untucked or if only needed you can tucked it into your pants or skirts.
Many celebrities who have their own personal style also rocked this PJ inspired look that made them look smoothly well-dressed. Well, for a little help; you can steal this PJ style appearance from these famous celebrity stars and rock it too.
Take a look down at these famous celebrities who nailed it rocking this PJ look:-
Deepika Padukone
Not once but twice. Yes, Deepika Padukone seems to be in love with her Pajama look that she rocked it twice. Undoubtedly, she nailed it. And, yes she even gave a hint to rock that look so casually by matching it with her loose tresses or just a high bun with minimal jewelry.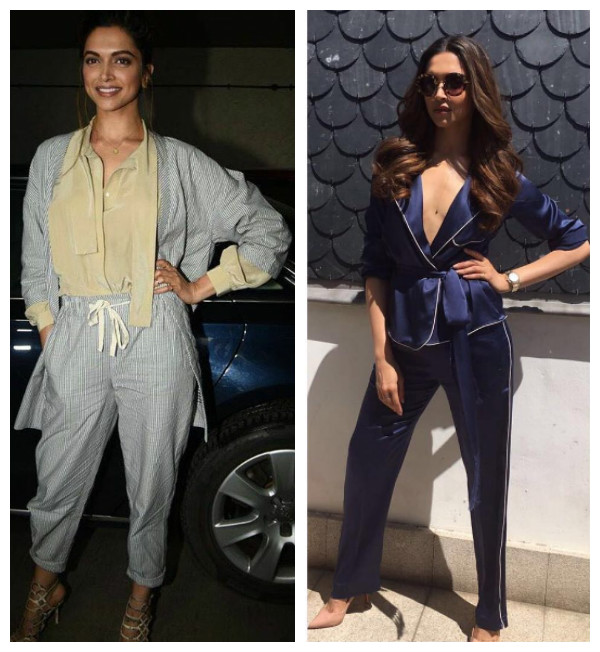 Selena Gomez
Selena Gomez knows how to pull off the chic look. Agree? Well, she did rock this PJ look too and like always she looked perfect. Selena finished her Pajama street style look by pairing it with her red lipstick and high heels.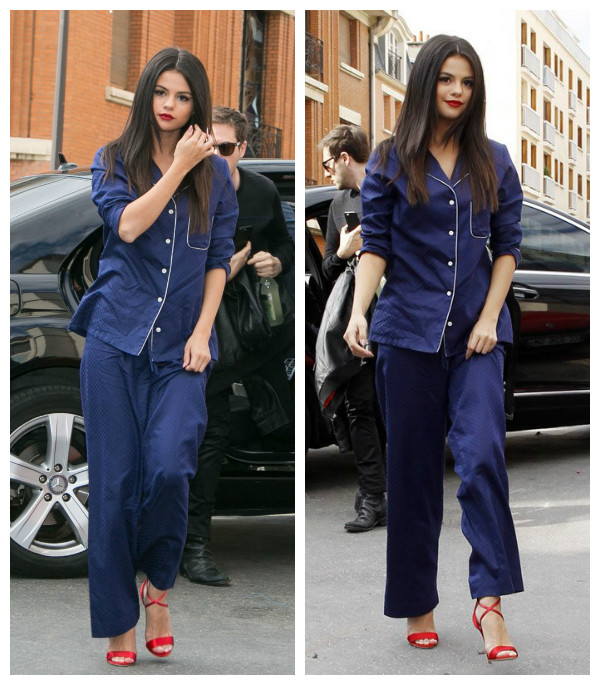 Rihanna
Rihanna once sported wearing the silk Pajama look on a red carpet. Damn! She looked amazing and classy. She matched her Pajama-ish avatar by wearing high heels sandals.
Well, you can see how a printed pajama also looks perfectly modish.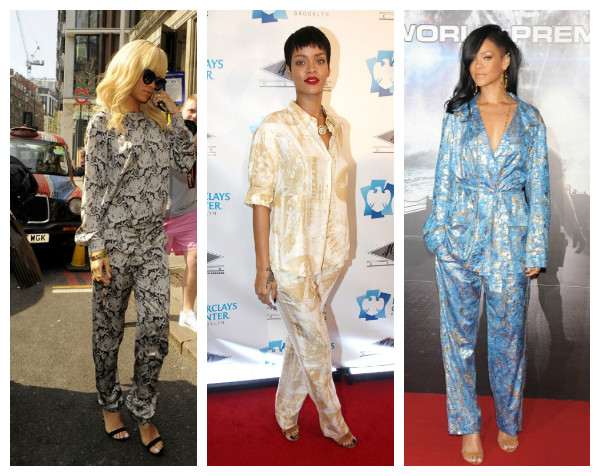 Rita Ora
The pop-star who is known as a fashion diva pulled off wearing floral printed pajama outfit. No doubt with her signature red lipstick; Rita looked stunning.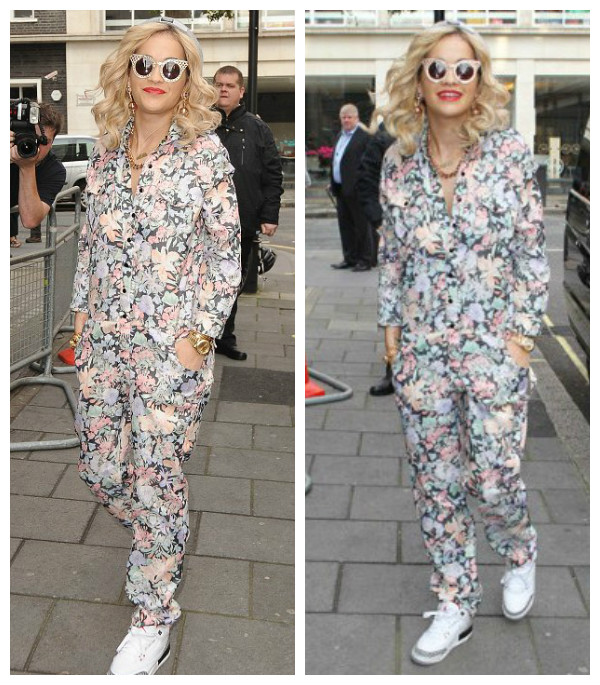 Kim Kardashian
The Selfie-queen of Hollywood who is also known for her dramatic acts once wore this shiny black Pajama outfit and hence looked amazing. She can pull off many plunging outfit and therefore this one was definitely like an easy target in her outfits.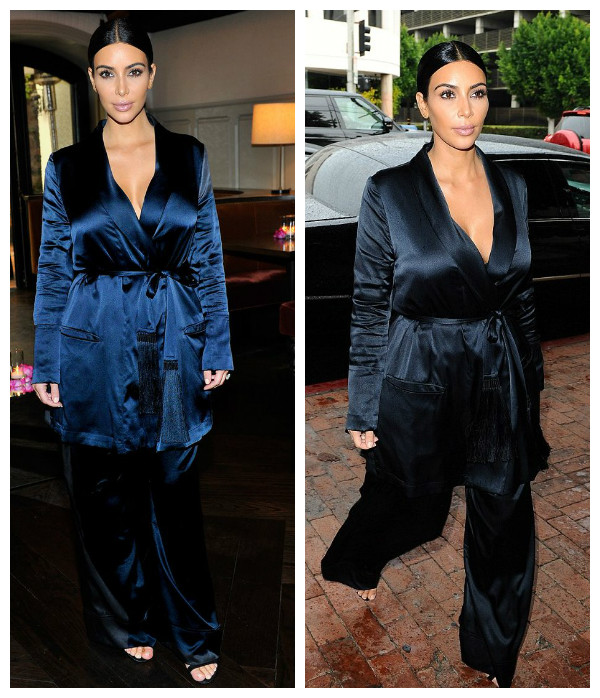 Sonam Kapoor
Sonam Kapoor who is known as Bollywood's fashion Diva added her own twist in Pajama look. She paired her printed Pajama with a floral crop top plus a blue cardigan and looked effortlessly chic.
Ladies, not just with ripped jeans; you can pair your white sneakers with a Pajama too.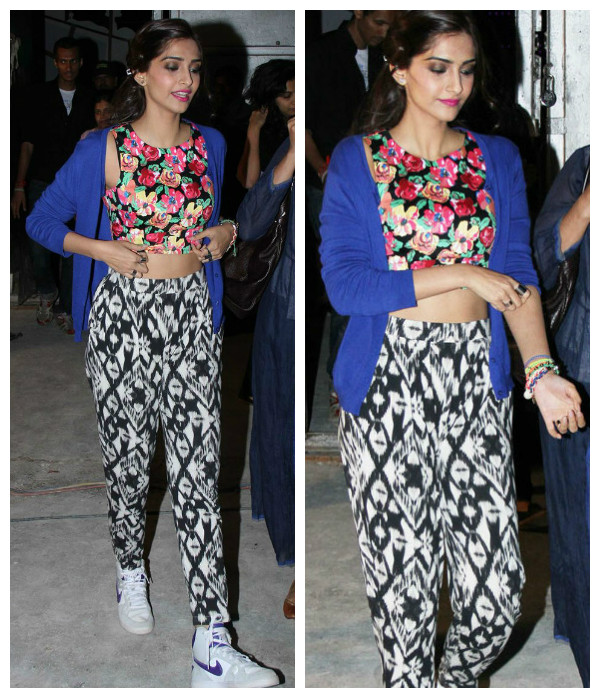 Who do you think pulled off this Pajama Look better? Will you too sport these Pajama look ? Let us know in comments below.