Peek-a-boo of your midriff in this slight chill will do the trick…
Not everyone is blessed to have it but if your midriff is worthy of jealousy, don't keep it hidden under those clothes. If you are worried about the chill in the weather and contemplating giving this hottest trend this season a miss, think again. A slight peek-a-boo will also do the trcik…
It's a bit too cold for cropped tops. How about wearing a jacket, a cardigan or a blazer over, unbuttoning the bottom one for just a glimpse of your belly button? Hawt!
Pair a knotted tartan shirt in a slightly warm fabric, with a pair of well-fitted jeans or cropped up pants.
A maxi dress with a sexy midriff cutout will work wonders for a day party at a friend's house or a style event that you have to attend. Wrap a stole around your neck and wear a jacket towards the evening to beat the slight chill in the air.
Look for a long sheer top with full sleeves and wear a figure hugging, cropped vest inside. Pair it with your jeans or trousers or pyjamas or even one of those crimpled ethnic long skirts. Wear an overcoat-sized shrug over it and you are set for the evenings as well.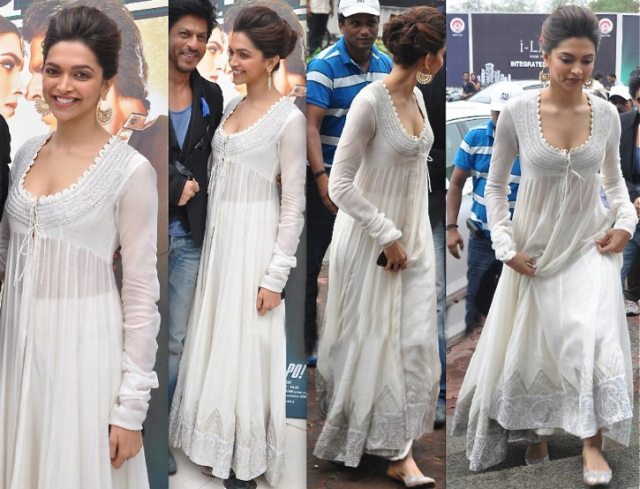 Take cues from our very own fashion goddess Deepika Padukone and try something new this festive season. Invest in a floor length anarkali with a deep sheer midriff section. Have fun!