Stop telling yourself that you can't carry makeup well and go through our quick guide for some expert tips.
When I was in college, I never used makeup. The first time I put kohl, it was all over my face but the eyes. I had consoled myself with the harsh reality that I can't wear makeup, because I always thought that it will require me to be a pro and associated it with all those glamorous girls in my class. Yes, a lot of us relate makeup to pomp and show and ramps and Bollywood, but it can be very much a part of our everyday life, if we want. There is a need to demystify makeup. So stop stealing those glances at your classmates or hot chicks in office, who are all prim and proper, read up on our beginner's guide and stop telling yourself that you can't:
Start with your eyes:

Depending on how you want the finish on your eyes to be – shimmery or matt – choose a kohl and liner. Take cues from the kind of clothes you will be wearing and then decide. I like my eyes to be a little shimmery and matt makes my eyes look dull, I opt for a glossy kohl pencil. You can also pick up a coloured pencil to match the colour of your dress, else black looks classy. Wash your face and eyes before applying makeup, splash some rose water on it and let it get absorbed by the skin. It will give a slight sheen to your skin and make it supple. Apply an even stroke of kohl and let it take the shape of the contours of your eye. If you are combining liner with kohl, use a thin stroke of kohl on both your upper and lower eyelids and smudge it a bit if you like, else opt for either or the two. You can touch up your lashes with an even stroke of mascara and wear a light eye shadow.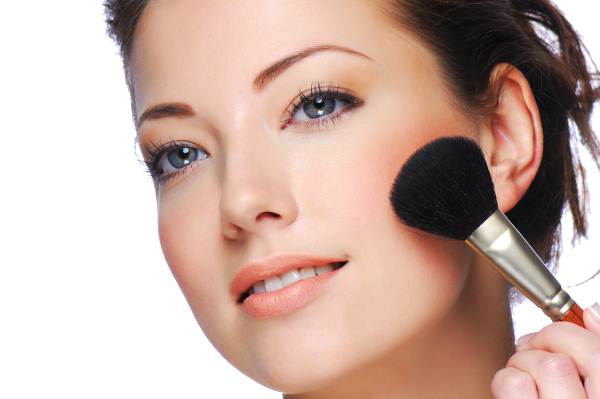 Face touch-up:

If you don't have an even skin tone, it is best to use a mild foundation or compact. Choose a shade closest to your skin colour. Apply a good moisturiser or cream before you put the foundation. Take just a little foundation on your fingertip and apply small dots throughout your face and neck. Smudge evenly until it spreads nicely all over your face and neck. Don't overdo as it will make your face look strange and different from the rest of your body. Go for a foundation powder if the skin looks sticky and use a brush or sponge to apply it. Roll over a bronzer on your cheeks, as it will give your face a mild shine. You can also go for a blush but choose a colour that doesn't look forced. A light, pinkish glow on the cheeks always looks good. But, go for a shade that compliments your attire.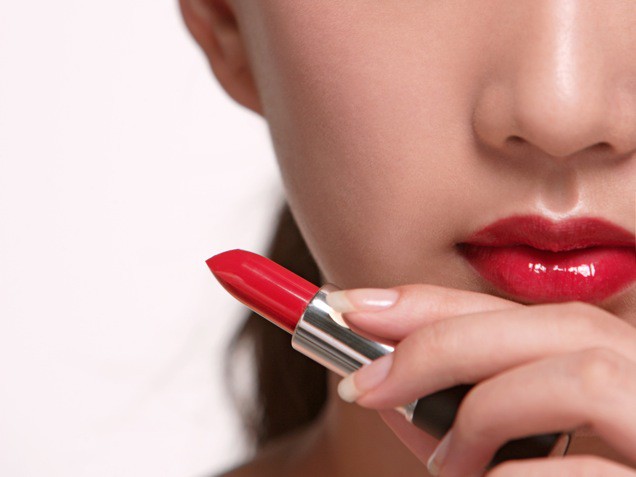 Lips:

You must have been applying lip gloss since you were in school but don't still have the confidence to carry a lipstick. This happens with a lot of us. The best way to overcome this hesitation is to choose a lipstick shade that is closest to your natural lip colour. Start with wearing such shades or at times, go for neutral or nude, and slowly you will find yourself experimenting with hot pinks and coral oranges and pastel hues. Don't go overboard with a different colour than your lips when you are just starting out. It can make you feel a bit uncomfortable and you may invite some surprised looks from your colleagues. It will only pull your confidence down, so play safe and go steady.