Hairstyles Of Alia Bhatt – Many follow Alia Bhatt because her Fashion sense is on point.
So one thing's clear and i.e. IF you want some fashionable ideas, then you can FOLLOW the diva on Instagram.
But hey, IF you want hairstyles tips, then you can FOLLOW Alia Bhatt for that too. You know what; I've convinced myself that Alia Bhatt is not just good when it comes to FASHION, but she's also good at presenting herself with new & trendy hairstyles. Let's say, that Alia Bhatt is really, really good at experimenting with new hairstyles. Whether you like her movies or not, that's another thing. But IF you check out her Instagram snaps, then I'm sure she'll keep you engaged into checking all the pictures uploaded by her.
This article focuses on the hairstyles Alia Bhatt rocked at various events, promotions, and awards shows etc. Ladies, the next time you step out of your house, just make sure to style your hair in any of these below mentioned hairstyle.
This one is really impressive. No matter what; the moment you step out in this hairstyle, I'm sure people are going to shower you with compliments. HEART BRAID is simply unique and something new to add in your braided hairstyle. IF you have enough time in your hand, then you can try this hairstyle out.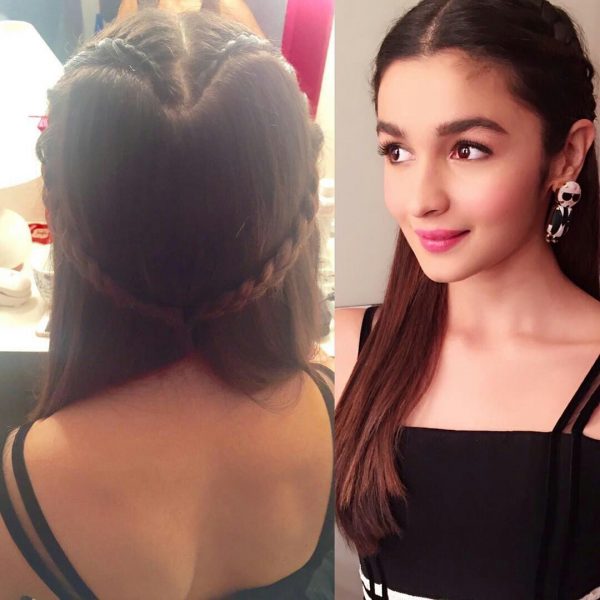 This HALF PONYTAIL bow style hairstyle is pretty good looking. Ladies, you can certainly try this one out with your cute mini dress. Whether be it parties or events, you can nail this hairstyle. Alia Bhatt is undoubtedly looking cute in it. You can also try it out to look cuter.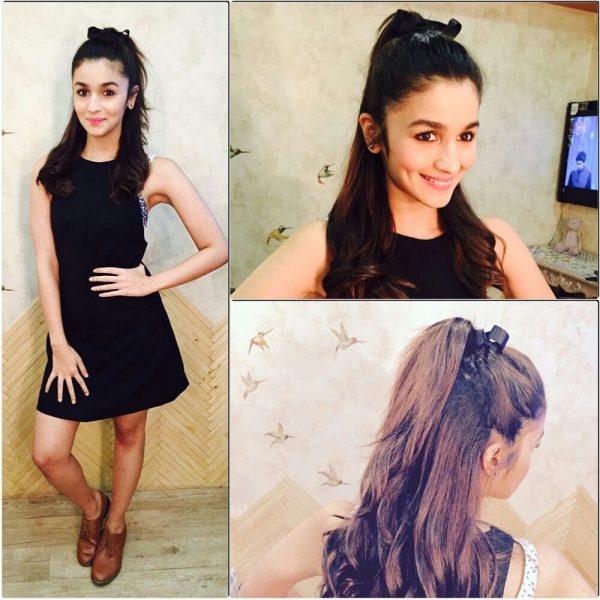 HALF BUN hairstyle is pretty common nowadays, and it doesn't require much effort. Just in case you haven't tried this one out, then do it because it is really cool. Girls who have thick hair can seriously try this one. Like I mentioned, it doesn't require much EFFORT and one can easily rock this one even IF you're wearing denim jacket etc.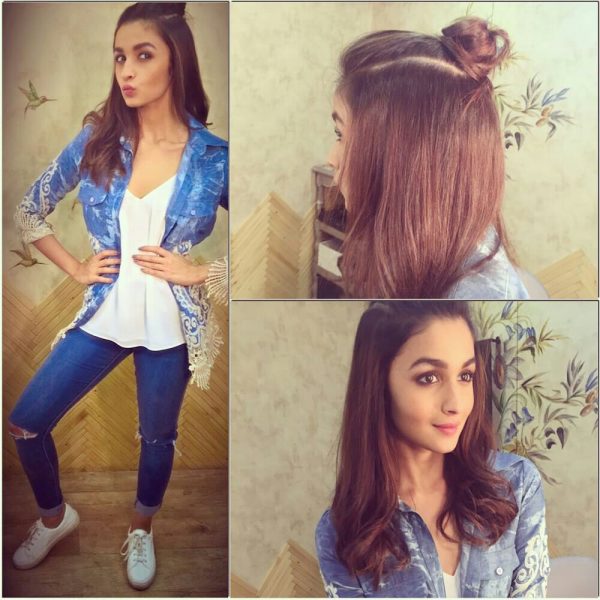 In this picture, I know her eyes are mesmerizing, but look at her easy hairstyle. Isn't it cool? All you have to do is twist some of your hair and pin it. Look how good it looks. Like they say, this one is "Simple yet pretty."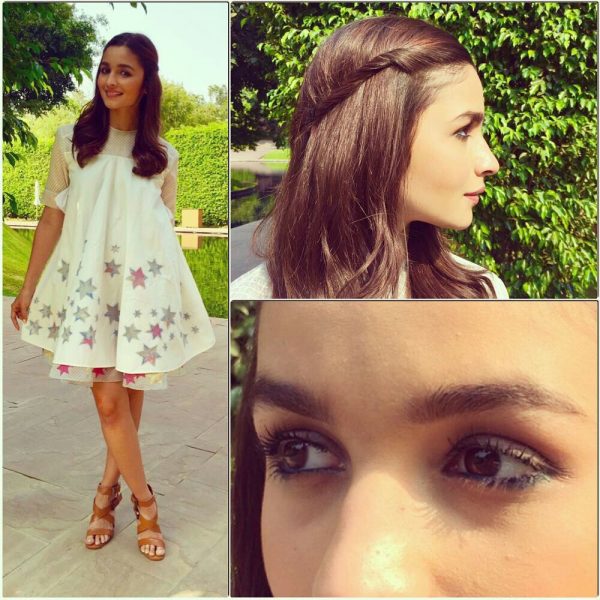 Who knew you can turn your braid into a crown as well? Thanks to Alia Bhatt, because now we know that we can style our braid look into a crown one as well. I'm absolutely in love with this as it seems pretty simple.
You know; just in case you don't have any hairband, style your hair in this style and your problem is solved.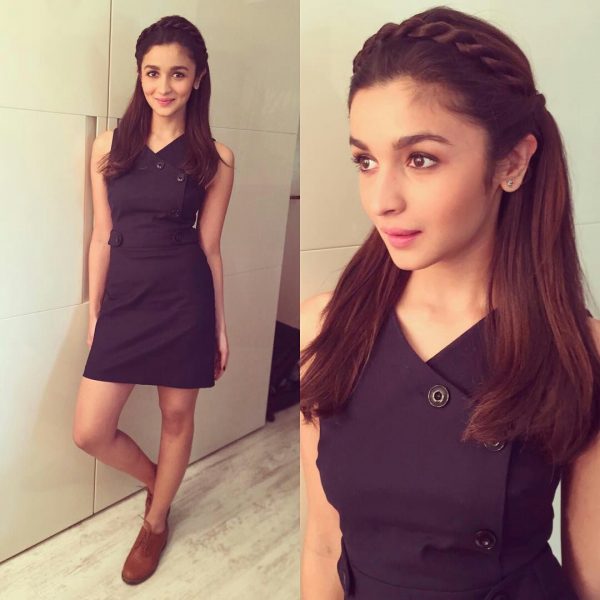 When you feel that normal ponytail look is getting too much, add a twist in it. This ponytail with an O braid is pretty impressive. Don't you wanna try it girls? It might look tough but you can ask for help.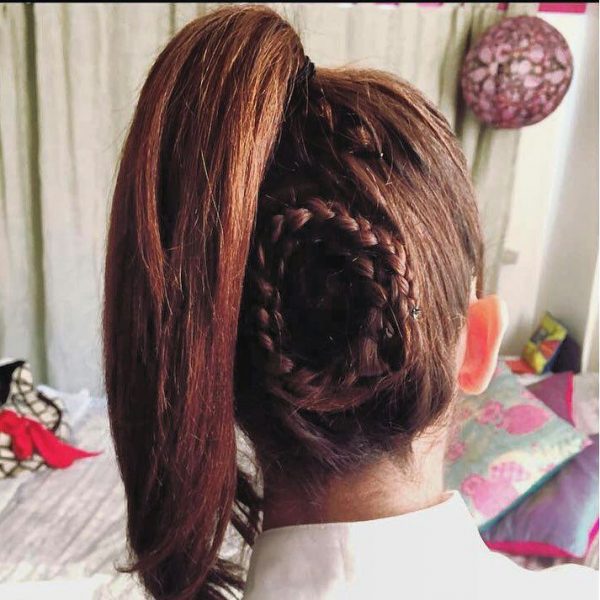 7. I love how Alia Bhatt's hairstylist has added a twist and a loose bun to make this hairstyle complete. It also looks easy. Girls, try this out & see whether it looks good or not? I'm going to try it out too.
When you're a kid at heart. This hairstyle makes me go "Aww" and I'm sure you said the same thing when you saw the picture. Like seriously; how cute it is. Alia Bhatt is full of cuteness, plus such a cute hairstyle. In this picture, cuteness is overloaded. Girls, will you be experimenting with this hairstyle?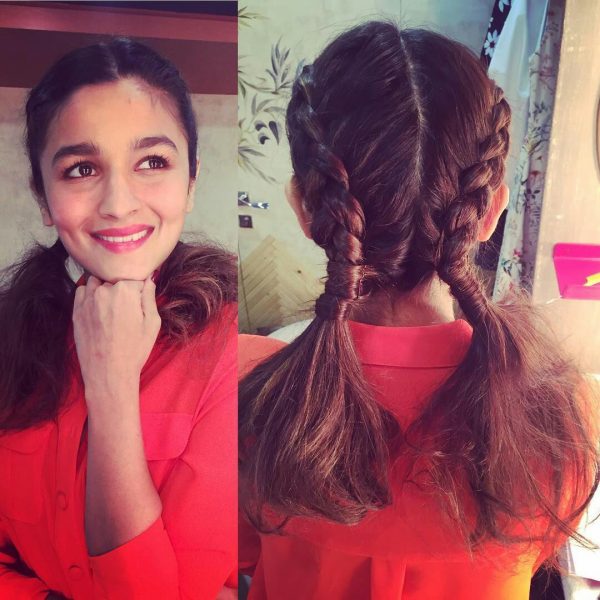 Hairstyles Of Alia Bhatt – Which one are you going to try?