We give you a lowdown on the five must have make-up items. Take a look!
If you're wondering what the five must have make-up items are, you have come to the right place, ladies! We have drummed up a kickass list for you. Don't forget to carry these in your purse for regular touch-ups.
Black kohl:

Nothing looks sexier on a woman than a streak of jet black kohl. Even if you're too busy to wear elaborate make-up, just smudge on a bit of kohl and you're ready to take on the world! Some women like coloured kohl (green, purple, brown and so on), but these are fit for ONLY parties and not everyday wear. But if you're light-eyed, go for a kohl that brings out your eyes the best. You could also use the kajal pencil to fill in your brows if your beautician has messed up with the brow shape.
Petroleum jelly:
You can either go for the good old petroleum jelly or jazz it up a bit with shea butter, strawberry extract and any of the other fancy products in your jelly. Having petroleum jelly will keep you party-ready as it can be used as a quick fix-it. If you don't have eye shadow for a surprise party. Just apply some matt gloss on your eye lids and dab on a bit of jelly to give it a shiny finish. Jelly can also be used to fix stray hair and shape eyebrows! And if you've just five minutes to spare before an all important date, just smack on some jelly on your nails for that glossy finish.
Compact powder:

Hide your blemishes and acne with a quick brush of compact that will not only give your complexion a boost, but also make the tone look even. It's a myth that compact has to be used over foundation. You may use the powder without any base. In fact, that's a lot safer as base can harm your skin and make it break into spots. Always keep your compact handy as it can be a real life savior. If you have an important meeting and are sweating like a pig. Just wipe your face clean with a tissue and quickly puff up your face with compact. It will give your skin the much needed matt finish and fresh-out-of-a-bath feel.
Concealer:
No matter if you're in your twenties or thirties, concealers help you out of tricky situations. You agree, right? If before an important ceremony, you break out in zits, zap it with some clear organic concealer. It works of dark circles, fine lines and even to help hide faulty make-up!
Gloss: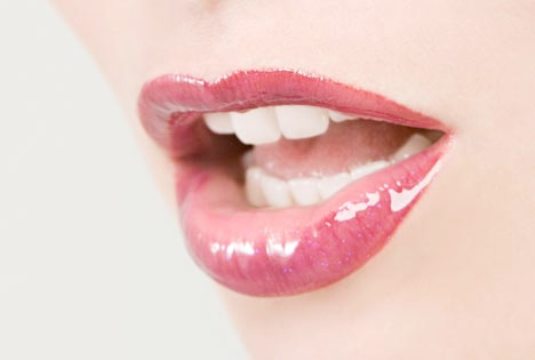 Dab on a little bit of gloss, either in nude or baby pink/brown for that dazzling smile. If you're going to work, go for a gloss with matt finish, while experiment with sparkly and glittery shades for an evening out. Always carry a gloss in your purse, so that you're always on the go. Make sure it has sunscreen and petroleum jelly to keep your lips supple and shiny.