Oh Yeah! I'm talking about the striking choker necklace that nowadays every girl loves to wear.
Ladies, Am I sounding right?
No doubt, Choker Necklaces are now the hottest trend in today's fashionable world. Well, this close-fitting necklace is not only attractive but also unique as compared to other regular necklaces. And, that's why it makes choker so unique. Agree? The best part about this necklace is they are comfortable to wear plus short in length and there is no draping down to the collarbone.
And, guess what? There are different varieties of choker necklaces and you must get your hands on them too. But, wait! Before you empty your pocket take a look at these varieties of choker necklace because they are truly eye-pleasing and once you wear one of these; it will enhance the prettiness in you for sure.
Scroll down and check out the eye-catchy choker necklace:-
Lace-Up
The name Lace up choker speaks that it will be something you need to tie up around your neck and turn it into a beautiful looking necklace. Lace-Up choker necklace are easy to wear and undeniably it is unique in style.
And, therefore lacing up shouldn't be that boring or tough for you girls. Isn't it?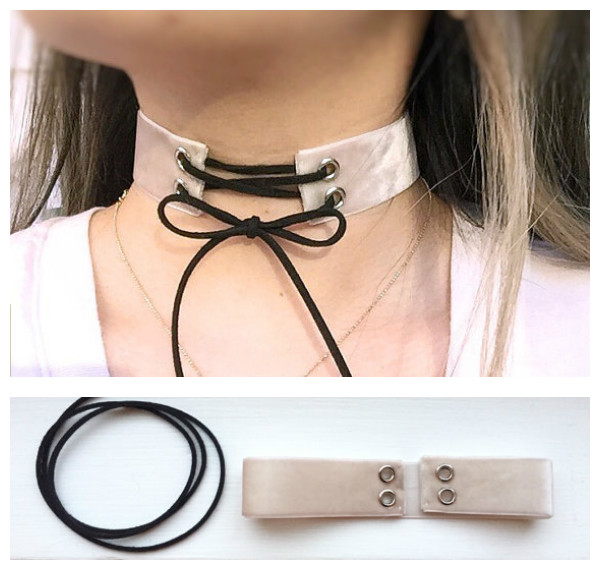 Kitty Bell Choker
This one is the cutest of all the chokers that you will see. As the name sounds "kitty bell"- this pretty looking necklace is the cutest one to wear around neck.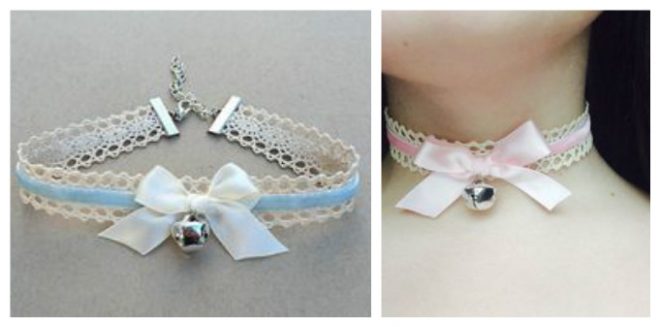 Mixing Up
Well, one can also opt "all in one" looking necklace that has a pendant as well the tight fitting choker to complete the look. According to me it surely looks impressive and in style.
It is a good one for those who want to ditch a regular looking black choker necklace by replacing it with this all in one style.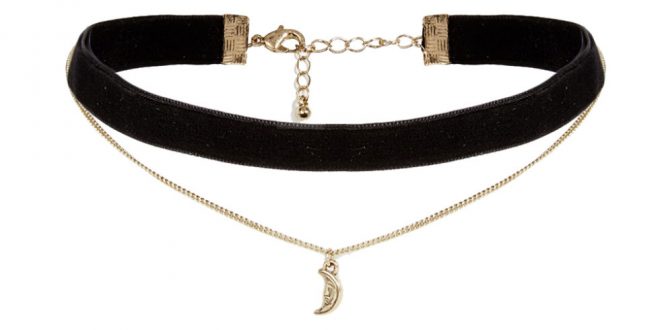 Crystal
Crystal chokers are also one of the best designs to wear. I know they might look simple but yet they are so full of beauty. The pointed looking crystal design around the neck perfectly defines a colorful wear.
Crystal choker which is a form of glass looks too good and better off as compared to the basic choker design.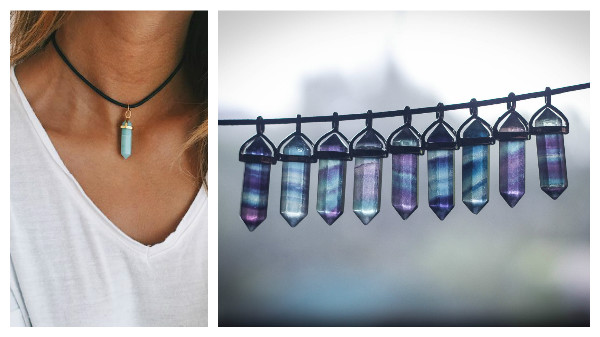 Classic Noir Choker
Classic noir choker necklace definitely stands out to look classy once you wear it. And, it is also best suitable on Indian wear to complete the attire.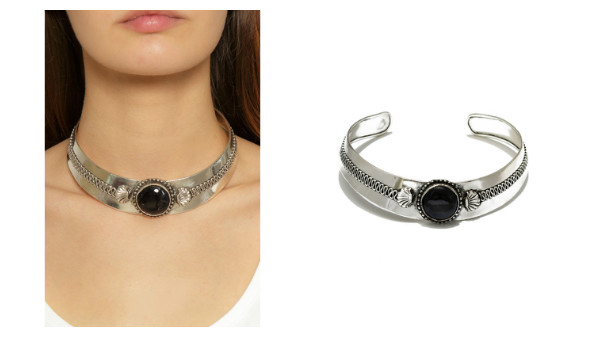 Ethical Beads
Ethical Beads Choker necklace is one fashion accessory you need to have in your jewelry box without fail just like any other silver items.
The ethical beads will make the neck look complete plus if that is not enough you can also go on with the cobalt Boho choker too (2nd Pic)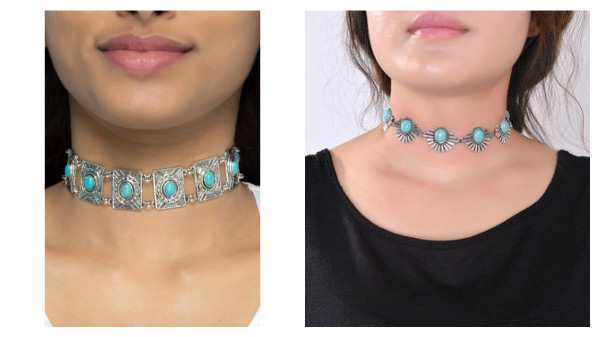 Sterling silver collar necklace
Ladies, if you are looking something into silvering choker necklace then you must probably go on with this one. Well, it might look plain but it is a best material to wear.
Such sterling silver or two-twisted looking chokers are best suitable for weddings as they are flawlessly stylish in look.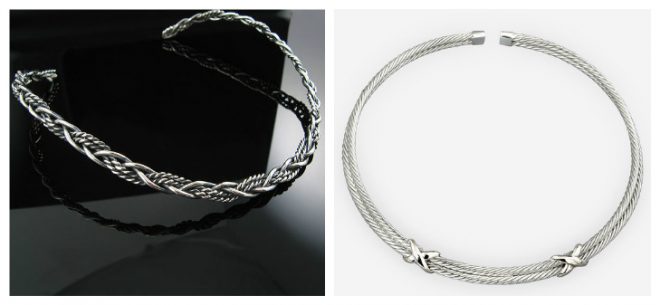 Ladies, which one is your next target to buy?