Get ready with beautifully highlighted eyes using our 10-minute, step-by-step guide…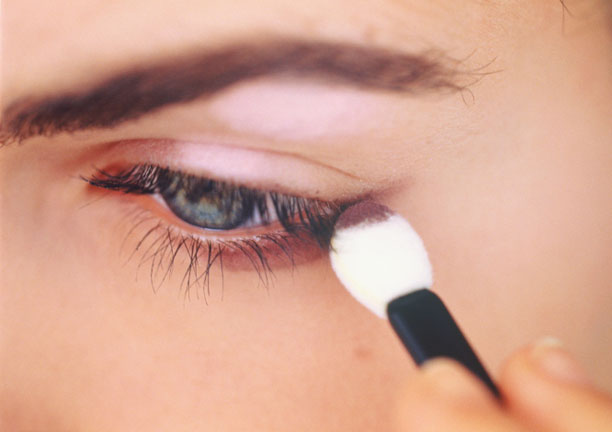 Get ready with beautifully highlighted eyes using our 10-minute, step-by-step guide…
If you have dark circles or even the slightest discolouration under your eyes, apply three drops of concealer and pat gently with your ring finger until it gets absorbed. Start from the inner corner of the eyes, where the skin tends to be the darkest, then under the pupil and finally towards the outer edge.
To avoid getting a greasy pool of eyeshadow on your crease, apply an eyeshadow primer first which will act as a base for the shadow and will keep it in place. It will last through humid and rainy weather as well.
Use a liquid eyeliner, eye pencil or dark eye shadow. From the inner corner of the eye, through the upper lid, keeping as close to the lashes as possible, and towards the outer corner. Follow with a liner on the bottom, but only one line. Use a brush or your finger to smudge it on both sides – upper and lower – for a smoky eye effect.
Apply the eyeshadow in three tones, starting from the upper lid in a shade closest to your skin tone and moving towards the browbone with a shade darker in the middle and darkest towards the crease. Blend well for a fuss-free look.
Brighten the eyelids by dipping your fingertip in your lightest eye shadow and then applying it at just the inner corner of the eyes for them to pop out.
Place the stick of your mascara brush on the bottom of your lashes and wiggle back and forth. Apply a few strokes for perfect results.