Here are the five hottest fashion trends of 2013. Which one is your favorite?
2013 has been good, fashion-wise. From pop colours to funky nails, this year saw many new trends that were not just fit for the ramp, but off it as well. We list out some of the hottest fashion trends of 2013 that we absolutely love. Read on!
Fishtail plait:
This hairdo has taken the world by storm. Neat, sensational, and very classy, the fishtail braid is what celebrities swear by. It can be paired with an LBD, a saree and even a pair of jeans. Here's how you can make this.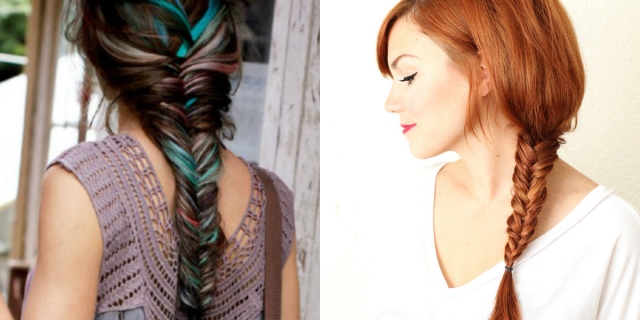 Orange lips:
What was essentially considered a secondary colour to scarlet red, orange has become the IT colour now. Orange lips look amazing on any skin tone and can be paired with any dress. It's also the colour of this season and you must try it out.
Peplum jackets:
This sexy jacket is something every girl should possess. The peplum style has been favourite with fashionistas the world over. You can flaunt it in many hues and cuts and it elevates any look with ease. Try it out with today!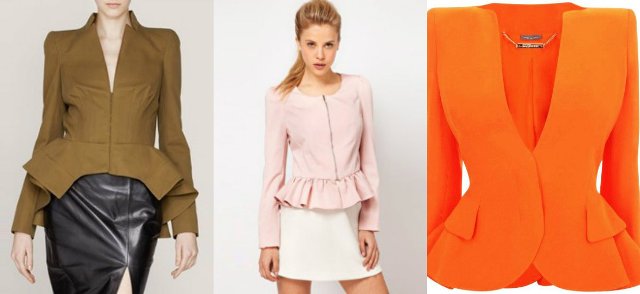 Single earring look:
Not just Bollywood beauties, but also Hollywood divas swear by this fad. The next time you want to make a style statement, simply sport a single earring with side-swept hair. You can choose from dazzling studs to huge hoops to create a striking statement.
The colour black:
The classic colour never goes out of fashion, but it has been a favoured quite a bit this year. From party wear to traditional, the sexy colour has been a hit both the sexes. Because of its slimming quality, it can never become outdated.