Inspiring make-up looks – Fashion weeks stress as much on the beauty as the clothes.
In the runway trends, the winged eye-liner, bold eyebrows and no-make up looks were born. What gauges our interest in the Milan Fashion Week is the beauteous make-up looks that the models have pulled off.
Milan Fashion Week lets you look at fashion from varied angles. There have been eight designers who brought forth their creative genius in the Milan Fashion Week. Milan Fashion Week is a complete visual treat where fashion is incorporated with religious motifs, accessories, drones etc with front-running brands like Gucci, Prada and Dolce & Gabbana in tow.
This year, Milan Fashion week was inspired by London's Glitter Extravaganza and the Inspiring make-up looks truly amazed us:
Inspiring make-up looks –
1. Silver-eye light:
In the Emporio Armani show, we were swept off our feet on the silver eye light make-up. Silver eye shadow with mixture of matte black made the look dreamy. The silver spot in the inside corner of the eyes was the main draw of the make-up. Too much drama!
Highly pigmented silver pencil with silver eye shadow with the balanced amount of pop at the Tommy Hilfiger show was the true show-stealer.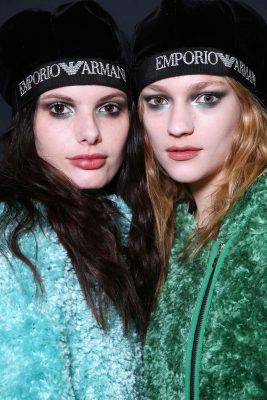 2. Smokey eye make-up:
The black smokey eye made rose into prominence again through the runway trends. This is the complete Friday night thing that we can embrace with open arms. In the Maz Mara show, the angel-winged edge stopped traffic.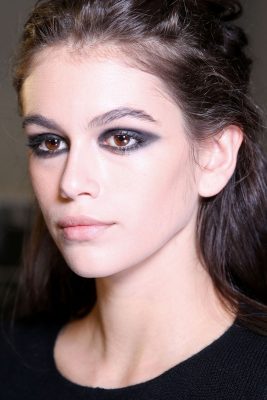 3. Red eye-liner:
In the Roberto Cavalli show, the Red wine shade liner look added the extra oomph to the entire ensemble. The top lid was kept simple and there was drama incorporated in the bottom lid. Seems like it has taken the cue from Paris Fashion week where undereyes were an enormous beauty trend.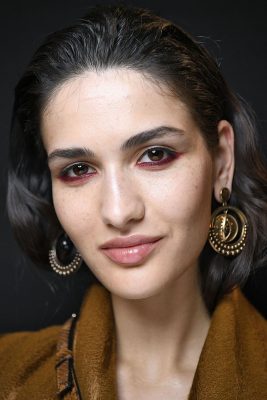 4. Feline Flick:
In the Emilio Pucci show, the teeny-weeny eyeliner flick was spotted which was subdued yet expressive.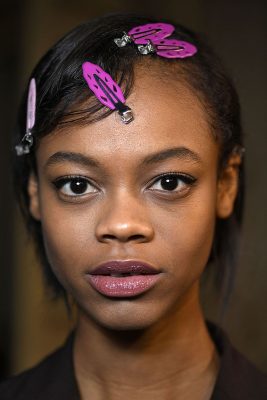 5. Graphic Eyeshadow:
The graphic eyeshadow in the Prada show was poles apart from the muted ones in others. Shades of Pink and blue being over-dramatically winged outwards past the brow made a statement loud and clear.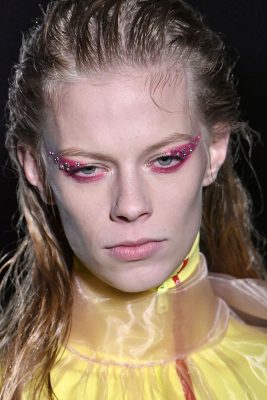 6. Red for the win:
The Dolce and Gabbana show showed us some serious red lip inspo. The oozing sexuality from all the models really made this look worth our while.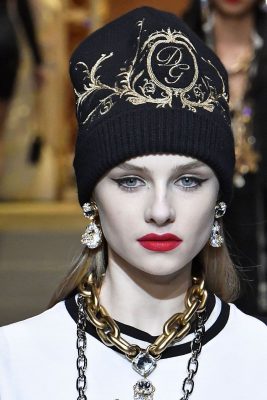 7. Flawless Skin:
This was seen at the Victor Vigil show where the luminous glow in the Model's skin left us in awe completely. There was hydrating skin care, tamed amount of foundation and concealer whilst the brows were kept natural and brushed up.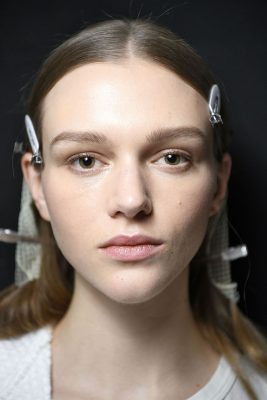 These are the coolest of Inspiring make-up looks from the Milan Fashion Week that we completely need to inspire from.