While we take pride in rejoicing the International Women's Day and go gaga over all the women empowerment posts on social media, I am forced to ponder over the real and the demented situation of Indian women especially in the sports arena.
World Cup 2015 just went by and the entire country collectively cheered and booted at every run scored, and every catch missed. They cheered for many sports players that are perhaps oceans apart.
Recently an international tennis star was belittled for being unaware of a celebrated Indian cricketer. We ridiculed her for not knowing a male cricketer in India. And that is only one example! Really?
How do we justify our own ignorance and insensitivity to scores of other prodigious sports talent in India? Especially the women stars! The Government, sports authorities, the media and the society can all share the blame.
In the last decade, we have done a great disservice to the country's sports players by letting such glorious women talent waste and slowly wither away. Women sports players have it tougher than the grind. The lives of many women sports persons have ended on a miserable note in India.
We all know the struggles that the celebrated sports girls like Dutee Chand and Mary Kom had to go through! Apart from a few glamourised names like Sania Mirza and Saina Nehwal, most have a miserable story to share because CRICKET IS THE ONLY SPORTS IN INDIA AND CRICKETERS ARE THE ONLY SPORTS STARS!
Here you go!
Read and celebrate real Indian Sports!
The Archery Champ – Nisha Rani Dutta
This young former archery champ is living in dire circumstances. She's represented India abroad and won many accolades: a silver medal at the 2008 South Asian Federation Championship in Jharkhand, a bronze medal at the 2006 Bangkok Grand Prix, and the Best Player Award in the 2007 Asian Grand Prix in Taiwan. After such an illustrious career, tragedy struck when she was forced to sell her archery bow for Rs. 50,000. A heavy spell of rains caused her house to collapse. Her trainer had gifted her the bow, which was worth about Rs. 4lakh. She failed even to get a bank loan to pursue sports education. Her family members didn't have enough land, besides, she didn't have a guarantor to show for applying for a loan. "When I participated in events for the country, nobody recognised me. I felt disappointed, and I decided to sell my bow as I had no options left."  Things had to get to such a grim stage until help reached this fallen player.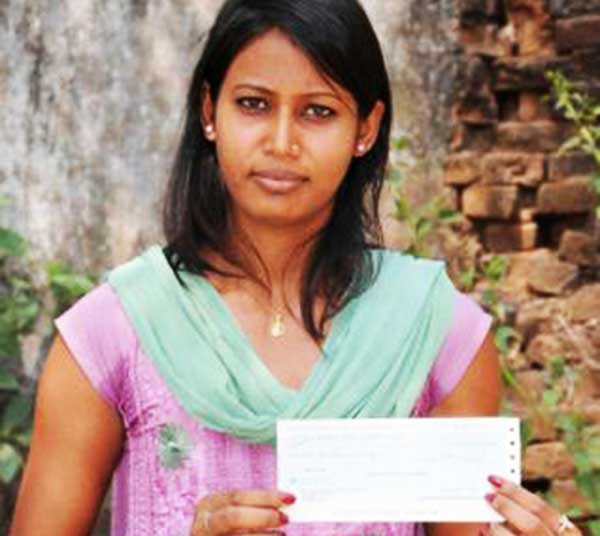 The Hockey Champion – Nauri Mundu
She quit hockey five years ago. This ex-hockey player from Jharkhand also won many awards. She has represented the National team 19 times. She was awarded the best hockey player ward by former Chief Minister of Bihar. She won bronze in Nehru Girls Hockey Tournament and National Women's Games, among several other accolades. She now teaches at Mahil, a private school run by an NGO. Besides teaching, she also has to engage in farming because she earns merely Rs. 5,000 from her teacher's job, which is not sustainable for her family. "I have put my best foot forward, but I soon realised that without adequate funds I won't be able to support my family," she said, "I would have continued if I had been helped by the government, much like it does with cricket players. I moved pillar to post but without any respite."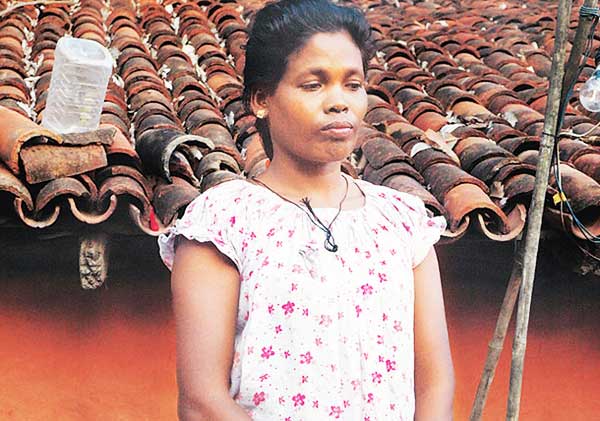 Olympic Bronze Winner – Sita Sahu
A 15-year-old wonder did India proud and won two bronze medals in a 200 and 1600 meter race at the 2011 Athens Special Olympic. And how did her country repay her back? This bronze Olympian now sells paani puri along with her family back in her village in Madhya Pradesh. After her father fell sick, Sita discontinued going to school and started working full time to sustain her family. The State Government had announced a cash prize of Rs 1 lakh for gold, Rs 75,000 for silver and Rs 50,000 for bronze winners. Sahu won two bronze medals and was entitled to receive a cash prize of Rs. 1lakh. However, she didn't receive a penny. After news reports highlighting her plight started doing the rounds, the State Government sanctioned Rs 1 lakh for Sita Sahu in mid-2013. It didn't go a long way in helping her. She still helps her family in making paani puri/papdi chat in her one-room house. Her brother sells them on a hand-cart under a street light. The entire family earns around 150 Rs. a day. The Olympian's mother laments she cannot even afford milk or fruits to feed her children.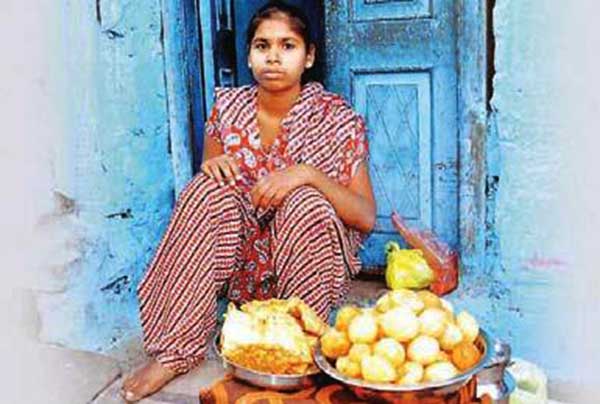 The Ace Footballer – Rashmita Patra
This Oriya footballer won acclaim several times in her short-lived but illustrious career. She was born into a daily wage labourer's family. She represented India in the Asian Football Confederation (AFC) for under-16 women's qualifier at Kuala Lumpur in Malaysia in 2008. Two years later, she helped Odisha win the national women's football for under-19 in Cuttack. In 2011, she again played for India in senior AFC qualifying round at Dhaka and helped the country win an invitational series in the Gulf country, Bahrain. However, poverty forced her to quit her career. She married a traditional fisherman and now lives to fend for her baby by running a betel nut shop. On the eve of FIFA World Cup 2014, she says that football players elsewhere, are taken care of well, but it's a different case altogether in Orissa.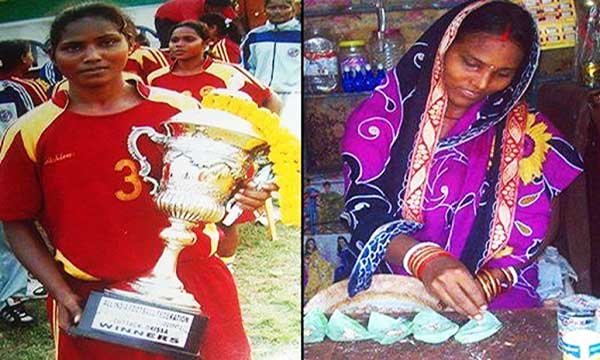 Are these Brilliant Women Players not Stars?
Are they India's Talent or India's Shame?
Throughout the football or cricket tournaments, we all gear up excitedly to watch our favourite sports stars. However, these inspirational players as shown here are now not even able to afford a square meal. It's time our country shifts the attention to lesser known sports and sports players, both men and women.
There are many women from relatively rural backgrounds that belong not just "in the kitchen". They can be remembered in history for their contribution to India.
They are actually wasting their time, energies and efforts in the Indian Sports Arena if this is the fate they will eventually meet!
As grim as reality looks today, we must take ownership and rise up to change. Let's ensure to respect these players, and let's demand our leaders to develop sports and education facilities for our women.