Tonsuring is one of the essential rituals that is performed in India. The sacrifice offering or donating hair is carried out not only in temples but also in other rituals as it is considered to be auspicious. The highest sacrifice of hair is in the Balaji temple, it is to earn the god's blessings. Shaving to donate hair is to show their devotion and respect towards the Lord Balaji. Hair is believed to be the most beautiful part of the human body.
It increases the beauty in a person who stands as a reason of pride. Shaving of hair denotes sacrificing pride and ego. Therefore giving both the negative features is expressed through the cutting of hair and donating it to the temples.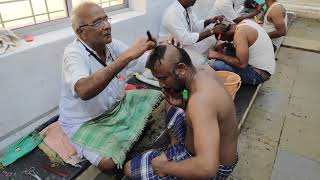 Keep away the Evils and bring a good time
Due to negativities and obstacles, Indians believe to keep their wishes in prayer. As their wishes are fulfilled they promise to offer anything valuable in return. Some may provide golds or silvers, while few offer sweets and most important of all their hair. Donating hair is one of the traditional rituals which are carried out not only,y as an offering to a god. In Hinduism, it is a way of wishing gratitude who cannot be physically around. It acts as a soul to soul connection when words cannot express feelings.
According to Hinduism, keeping away from Evil eyes or negativities is a way to shed off the evil vibes. On the other, hand it ensures to bring positive vibes and time for the human.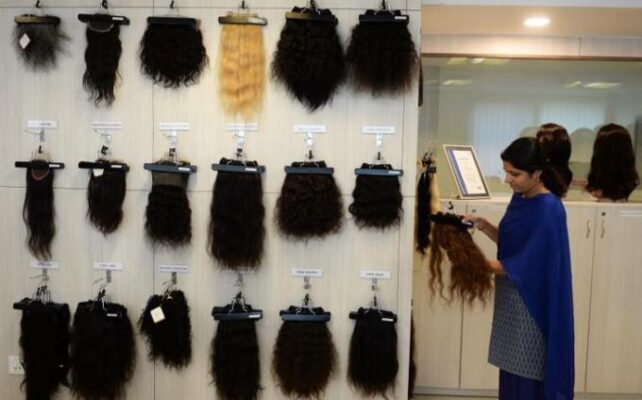 Men and women both donate hair in temples
Hair donating is not limited to any particular caste, not any gender. Both men and women donate hair in temples of India. The largest Balaji temple experiences a higher crowd of devotees who visit for Tonsuring. As there is a belief that God will shower his blessings and fulfill their wishes. But few people visit the temple after their wishes are fulfilled.
As they sacrifice their most precious and valuable parts in a form of sacrifice towards their Lord.
Apart from it "mundan ceremony" is also an essential ritual in the Hindu religion. Many reasons are defined behind the shaving of the hair. It is one of the ceremonies that has its significance.
Both boys and girls, kids undergo the ceremony, it acts as an offering to God. In return, they are believed to be bestowed with the blessings of God.
It is for the purification of body and soul. As it removes the ego and pride from the person.
Get rid of the negativities, and start to work on a new journey for positivity and Karma.
Above all, removal of the birth hair gives new growth to the hair.
Devotees cut their hair and donate it to the temples. But this hair is left behind to be used in different ways. The temple sells donated hair in the market. Wigs and hair extensions are the main purpose which is served in hair supplying industries. The temples also donate it to local charities apart from its high demand in foreign countries.